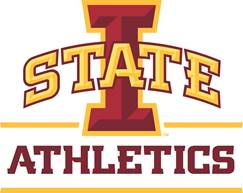 Iowa State Falls At Texas, 74-59
Credit Source: Iowa State University Athletics
AUSTIN, Texas – The Iowa State women's basketball team (6-4, 2-1 Big 12) dropped their first Big 12 contest 74-59 against No. 19 Texas (8-1, 2-0 Big 12) on Sunday afternoon at the Frank Erwin Center.
The contest was a close one throughout the first half as the Cyclones kept within three points of the Longhorns as four posted double digits; Ashley Joens (19), Lexi Donarski (12), Emily Ryan (11) and Kristin Scott (10). The Longhorns grabbed onto a quick lead early in the third quarter and held on to seal a win.
How It Happened
The Cyclones started strong against the Longhorns, going 8-of-15 from the field and outrebounding UT 13-7. The strong start gave Iowa State a four-point lead at the end of the first quarter, 20-16, behind seven early points for Kristin Scott.
Seven lead changes followed in the second quarter to keep the game within three points throughout the first half of action. Iowa State held Texas to a field goal percentage of 35.9 while the Cyclones shot 46.2 percent from the field.
Texas began the third quarter with a 7-0 run that the Cyclones would not bounce back from. The Cyclones would cut the lead to sing digits after Ashley Joens netted a 3 pointer to bring the Cyclones within eight, but the Longhorns continued to pull away to end the third quarter with a score of 60-49.
Emily Ryan brought the score back within 11 after Texas went up by 13 in the fourth quarter. Fellow freshman Donarski sunk a pair of free throws to cut the Texas lead to nine and keep the game competitive with 3:49 left on the clock. Texas sealed their win with a score of 74-59 to end Iowa State's four-game win streak.
Players of Note
Ashley Joens led the Cyclones in scoring with 19 points and in rebounds with six. Joens also claimed a block and an assist on top of making 10 freebies.
Emily Ryan finished the game with 11 points and five assists and was a perfect 4-of-4 from the floor.
Up Next
Iowa State continues Big 12 play on Sunday, Jan. 10 vs. Texas Tech in Lubbock. The game will begin at 3 p.m. and will be broadcast on ESPNU.