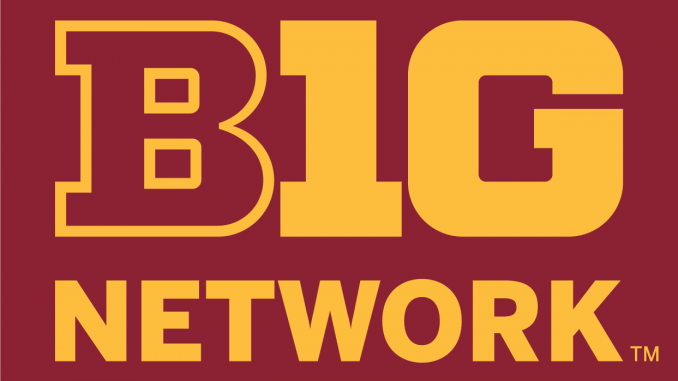 Gophers Grind Out Five Set Victory Over Michigan
Credit Source: University of Minnesota Athletics
MINNEAPOLIS — The No. 9 University of Minnesota volleyball team opened Big Ten play with a five set win against the Michigan Wolverines, 25-20, 25-17, 23-25, 19-25, 15-11.
"They got hard and heavy in the third and fourth while we got a little loose, especially in terms of service errors," head coach Hugh McCutcheon said. "I thought our serving in the fifth was good and offensively we took solid swings. Overall, it was a really strong performance in the fifth set. We were steady, not spectacular by any means, but steady."
The Golden Gophers (6-3, 1-0 Big Ten) were led by redshirt senior Stephanie Samedy, who registered her eighth double digit kill match of the season with 30 kills. Jenna Wenaas tallied 11 kills while Melani Shaffmaster had 52 assists and CC McGraw led the way with 32 digs. Ellie Husemann paced the defense with five blocks.
As a team, Minnesota hit a season-best .221 with 67 kills, six aces, 93 digs and 15 blocks. Michigan (7-3, 0-1 Big Ten) hit .206 with 62 kills, 91 digs and 20 blocks. Paige Jones led Michigan with 18 kills.
Set Breakdown:
Set 1: The Wolverines scored the first point of the set but the Gophers quickly answered with three in-a-row and never relinquished the lead. Minnesota used a balanced attack throughout the middle of the set, getting kills from Miyabe, Myers, Samedy and Wenaas to take a 9-6 lead. Michigan answered back with two straight to cut the lead to 9-8, but four consecutive points by the Gophers extended the lead to 13-8 and led to a Wolverines timeout. A 4-0 run by the visiting team assumed after the break cut the 'U's' lead back to one at 13-12. The 'U' would score five of the next seven to take an 18-14 lead, getting a dual block from Myers and Samedy and a kill each from Samedy and Wenaas. A pair of kills by Miyabe and a pair of aces by McGraw helped close out the set for the home team, 25-20. Minnesota hit .243 and held Michigan to .143 while Samedy led all players with seven kills.
Set 2: The beginning of set two was back-and-forth with the two teams splitting the first 12 points. With the set tied at 6-6, the Gophers offense came alive as Samedy notched three kills while Husemann and Wenaas had one apiece in a 9-1 run to put Minnesota up 15-7. The Gophers would extend their lead to as many as nine at 20-11 after a couple more kills from Samedy and an attacking error from the visitors. Michigan went on a 5-1 run to cut the lead to 22-17, but would get no closer as the Gophers closed the set on a 3-0 run to win, 25-17. The 'U' hit .293 on the set with 16 kills and a pair of blocks while holding the Wolverines to just .079 and 10 kills.
Set 3: After going down 2-0, Minnesota answered with five straight points, getting an ace from McGraw, kills from Myers and Wenaas and a dual block from the latter two. A 4-0 run by Michigan ensued, followed by a 3-0 run from the Gophers and a 6-2 run from Michigan, which put them up 12-10. A couple kills from Miyabe and a solo block from Husemann helped Minnesota tie the set back up. The two teams continued to go back and forth until the Gophers took a 17-16 lead after a kill from Myers. The Wolverines refused to quit and responded with a 3-0 run after a pair of kills from Jess Mruzik led to a Minnesota timeout. Michigan kept their run going, scoring four of the next six to take a 23-19 lead in the waning points of the set. After a service error and an attacking error sandwiched a kill from Samedy, the Gophers cut the lead to just one at 24-23. The Wolverines ended up taking the set, 25-23, after an attacking error from Wenaas. Minnesota hit .133 for the set while the Wolverines hit .163.
Set 4: After a back and forth start to the set, Michigan went on a run halfway through and took a 15-9 lead, its largest of the match. After a couple kills from Samedy and the first of the match from Taylor Landfair, a 3-0 Gophers run cut the lead to 15-12 and caused the Wolverines to call a timeout. Michigan would extend its lead to five once again and Minnesota would get no closer than three the rest of the way as the Wolverines took set four, 25-19. Michigan hit a scorching .375 for the set while Minnesota hit just .163. Samedy had six kills while Landfair had three to pace the 'U' offensive attack.
Set 5: The two teams exchanged the first seven points, with Minnesota's action highlighted by two kills from Samedy. Another pair of kills from Samedy and a Kilkelly service ace gave the Gophers an 11-8 advantage. Landfair scored the next two on a pair of kills herself before the 'U' benefited from a Michigan attack error. A finisher from Landfair sealed the set, 15-11.
Notable:
-Minnesota is now 28-13 all-time in Big Ten openers and a perfect 10-0 under Hugh McCutcheon.
-All-time, Minnesota is 59-15 against Michigan. The 'U' has now won eight in-a-row and 10 of the last 11 against the Wolverines, with the lone loss coming in 2014. Under coach McCutcheon, the Gophers are 11-2 against UM. Three of the last four matches have been decided in three sets.
-Stephanie Samedy led Minnesota in kills for the seventh time in nine matches this season with 30. It's one off her career-high, which was 31 at Florida on Sept. 5.
-Samedy passed Daly Santana (2012-15) in career kills for No. 7 all-time in program history (1.653).
-Jenna Wenaas tallied 11 kills, her eighth time in nine matches this season with double digit kills. She also added nine digs and four blocks.
-CC McGraw led Minnesota and tied a career-high with 32 digs. She also set a career-high with four service aces.
-Melani Shaffmaster registered 52 assists and 14 digs. She reached the 1,000 career assist mark, becoming the 14th player in program history to reach 1,000 assists.
-Taylor Landfair tallied eight kills, all in the fourth and fifth sets.
Up Next:
Minnesota hosts Maryland at 1 p.m. CT on Sunday at the Pav. B1G+ will provide streaming coverage.