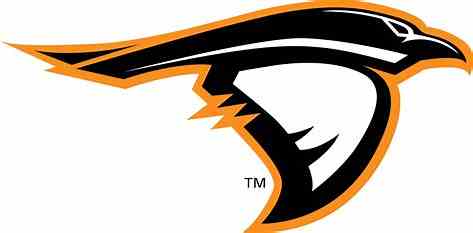 Anderson Men's Basketball Ties for First in HCAC Preseason Poll
The Anderson University men's basketball team tied for first place in the Heartland Collegiate Athletic Conference (HCAC) preseason coaches poll, which was announced by the conference on Tuesday.
Anderson and Hanover College tied for first in the poll with 81 points. The Ravens also led the conference in first-place votes with four.
In spite of Anderson being named as a preseason HCAC co-favorite, five teams collected first-place votes in the preseason poll.
"When I casted my vote for the poll, I didn't feel like I had much of a basis to make any decisions," Coach Owen Handy said. "All this poll tells us is that none of the other coaches did either."
Hanover received one first-place vote with its 81 points. Transylvania University was selected third with 78 points and two first-place votes. Rose-Hulman Institute of Technology took fourth with 75 points and two first-place votes. Franklin College came in fifth with 67 points and one first-place vote, finishing ahead of Bluffton University (46), Manchester University (41), Mount St. Joseph University (36), Earlham College (26) and Defiance College (19), which rounded out the HCAC preseason poll.
The Ravens return senior Maurice Knight (Frankton, Ind. / Frankton), who was tabbed HCAC Defensive Player of the Year and a first-team all-HCAC selection during the 2019-20 season. He posted averages of 19.1 points, 1.6 blocks and 7.0 rebounds during the 2019-20 season. Anderson also brings back senior Austin Lyons (Anderson, Ind. / Lapel), who averaged 12.0 points last season. The Ravens return 72.9 percent of their minutes from last season.
"We have the talent to be good, but so do a lot of other teams. And I am not so sure a couple of the teams in the bottom half of the poll won't end up a lot closer to the top when it is all said and done."
HCAC PRESEASON POLL
Anderson – 81 (4)
Hanover – 81 (1)
Transylvania – 78 (2)
Rose-Hulman – 75 (2)
Franklin – 67 (1)
Bluffton – 46
Manchester – 41
Mount St. Joseph – 36
Earlham – 26
Defiance – 19
https://athletics.anderson.edu/sports/mbkb/2021-22/releases/20211026mb3viw