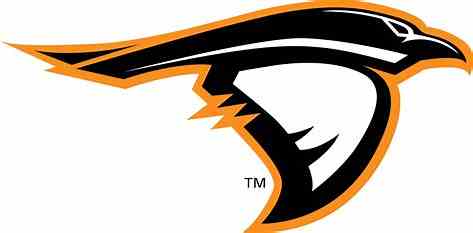 Anderson Tops Rose-Hulman, Extends Winning Streak to Four
Credit Source: Anderson University Athletics
The Anderson University women's basketball team (4-3) topped Rose-Hulman Institute of Technology (0-3) with a 54-43 victory on Saturday in O.C. Lewis Gymnasium. Anderson extended its winning streak to four for the first time since Dec. 19, 2009.
HOW IT HAPPENED
Anderson opened the first four minutes on a 6-0 run.
Rose-Hulman erased the deficit before the end of the first quarter. As the Ravens took a 14-12 lead, the Fightin' Engineers responded by scoring the next 10 points.
A layup from Desirae Webster put Rose-Hulman ahead 22-14 with 7 minutes, 37 seconds left in the second quarter.
After Rose-Hulman took a 31-26 lead with 2:11 left in the second quarter, the Ravens kept the Fightin' Engineers off the scoreboard for the next 7:06.
Hannah Hawkins made a layup to put Anderson ahead 35-31 with 6:53 left in the third quarter.
After Rose Burnham snapped the scoring drought for the Fightin' Engineers by making a pair of free throws with 5:05 left in the third quarter. Anderson blanked any hopes of Rose-Hulman turning the momentum by holding the Fightin' Engineers scoreless for the next 7:09.
Kristin Dubois drained a 3-pointer with 9:11 to go in the fourth quarter, capping off a 19-2 run in a span of 13:00. Anderson led 45-33.
Rose-Hulman outscored Anderson 10-9 for the remainder of the contest.
INSIDE THE BOX SCORE
Anderson converted 20-of-51 (39.2 percent) shots from the field while Rose-Hulman made 16-of-52 (30.8 percent) attempts from the floor.
The Ravens held a 37-32 rebounding advantage.
Lexi Dellinger led the Ravens with 19 points.
Hannah Hawkins notched 10 points, 9 rebounds and 4 blocks.
Makynlee Taylor provided 5 points and 3 steals.
COACH LINDSAY SHADE'S COMMENTS
I absolutely love this team, but they are the most perplexing team I have ever coached. When I challenge them and they set their minds to something, they can be the most committed and determined group of women. It's a matter of sustaining that level of focus for 40 minutes.
I thought we started the game with much better energy and intensity, but then we stopped competing and doing the things that make us successful. Our defensive effort was non-existent. Rose-Hulman was out-playing and out-hustling us for the last 15 minutes of the first half and it showed.
I challenged them at halftime and our defensive effort in the second half was outstanding. I am proud of their resilience and determination to find a way to get the job done, but we need to get to a spot where we can put a complete game together.
UP NEXT
Anderson challenges Bluffton University (12-3) on Friday at 7 p.m. in Bluffton, Ohio.
https://athletics.anderson.edu/sports/wbkb/2020-21/releases/202102070xuz2b