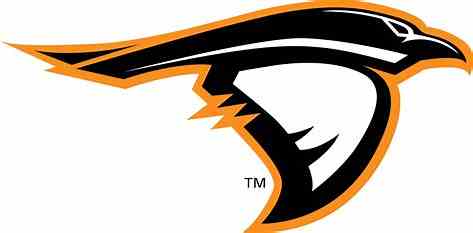 Beavers Fend Off Ravens
Credit Source: Anderson University Athletics
Bluffton University (13-3) fended off the Anderson University women's basketball team (4-4) with a 58-45 victory on Friday in Bluffton, Ohio.
HOW IT HAPPENED
Sydney Cavanaugh made a 3-pointer to give Bluffton a 14-9 lead with 57 seconds left in the first quarter.
A pair of layups from Mariah Clemons along with a layup from Lexi Dellinger gave Anderson a 15-14 lead in the second quarter.
There were four lead changes in the second quarter.
Taylor Malson hit a 3-pointer to put the Beavers ahead 25-19 with 1:43 left in the second quarter. Kylie Brock added a basket to help close an 11-2 run to end the quarter.
The Beavers outscored the Ravens 21-6 in the third quarter.
Anderson trailed by as many as 24 (50-26) in the fourth quarter before trimming the deficit to 13 by the end of the game. The Ravens outscored the Beavers 20-10 in the fourth quarter.
INSIDE THE BOX SCORE
Anderson was held to just 1-of-13 (7.7 percent) from 3-point range. Bluffton converted 8-of-26 (30.8 percent) attempts from the perimeter.
The Beavers knocked down 23-of-61 (37.7 percent) shots from the floor while the Ravens made 18-of-54 (33.3 percent) attempts from the floor.
Hannah Hawkins pulled down a team-high 13 rebounds.
Dellinger and Allie Owens led the Ravens with nine points apiece.
Clemons and Carly Holley turned in eight points each.
COACH LINDSAY SHADE'S COMMENTS
Bluffton was the aggressor from start to finish. They did a great job dictating the flow of this game and defended their home court like a very good team does.
We need to regroup, clean some things up in the morning, and be ready for a game on our court [on Saturday].
UP NEXT
The Ravens and the Beavers battle on Saturday at 2 p.m. in O.C. Lewis Gymnasium.
https://athletics.anderson.edu/sports/wbkb/2020-21/releases/202102130s8hva