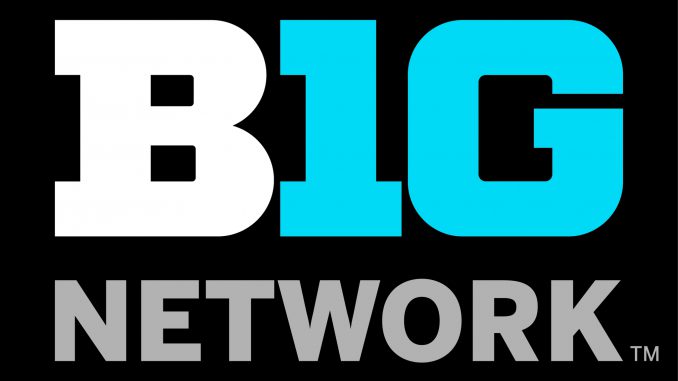 Videos of Coaches are NOW AVAILABLE from DAY 1 of B1G Ten Media Days
Video by Indiana Sports Network
August 6, 2022 will debut B1G Ten Football Coaches from Day 2 including, Jeff Brohm, Bret Bielma, Mel Tucker, Greg Schiano, James Franklin, Paul Chryst and Ryan Day.
Also, Barry Alvarez, B1G Ten Conference Special Advisor for Football
https://youtu.be/jxp4bAiVXDU
https://youtu.be/SluQlqrXjTA
2022 Big Ten Football Media Days
Media Schedule
Lucas Oil Stadium
TUESDAY, JULY 26
WEDNESDAY, JULY 27

Campbell, LaPorta and Merriweather Set to Attend 2022 Big Ten Media Days  
IOWA CITY, Iowa – University of Iowa seniors Jack Campbell (linebacker), Sam LaPorta (tight end), and Kaevon Merriweather (defensive back), along with Moon Family head football coach Kirk Ferentz will travel to Indianapolis for the 2022 Big Ten Football Media Days on July 26 at Lucas Oil Stadium.
Campbell (6-foot-5, 243-pounds) was a second-team All-American by the Football Writers Association of America (FWAA) and Phil Steele in 2021. In addition, he earned first-team All-Big Ten honors and was second in the Big Ten with 143 tackles – the fifth-most ever in a single season at Iowa. He earned Bronko Nagurski National Defensive Player of the Week and Big Ten Defensive Player of the Week honors following a career-best performance with 18 tackles in Iowa's 24-14 win over Colorado State. A native of Cedar Falls, Iowa, Campbell was the recipient of Iowa's Roy Carver Most Valuable Player (Defense) award last season and served as a permanent team captain. He has also been named to the Athlon Sports 2022 preseason All-Big Ten First Team, as well as being named a preseason first-team All-American by Phil Steele, Athlon Sports, and Sporting News.
LaPorta (6-4, 249) was voted second-team All-Big Ten by Phil Steele and third-team by league coaches in 2021. The Highland, Illinois, native was named to the Mackey Award Preseason Watch List last season. As a junior LaPorta led the Hawkeyes in catches and yards, hauling in 53 receptions for 670 yards and three touchdowns. The Hawkeye tight end has been named to the Athlon Sports 2022 preseason All-Big Ten First Team, and third-team on Phil Steele's preseason All-America team.  
Merriweather (6-0, 211) notched 42 tackles and an interception, appearing in all 14 games last season. He was named to the 2021 Wuerffel Trophy Preseason Watch List and won the Duke Slater Golden Gavel Award, presented by Iowa media. The Belleville, Michigan, native received Iowa's Coaches Appreciation Award. Merriweather was named preseason fourth-team All-Big Ten by Athlon sports.
The Hawkeyes open the season with three straight nonconference home games, each featuring a different start time. The season-opener Sept. 3 against South Dakota State is slated for an 11 a.m. (CT) kickoff on FS1. The annual Iowa Corn Cy-Hawk Series game against Iowa State will follow on Sept. 10, with a 3 p.m. start time on BTN. Iowa's final nonconference contest is an evening game against Nevada beginning at 6:30 p.m. (BTN).
Questions concerning the purchase of 2022 football tickets, including general public and UI faculty/staff, should be directed to the UI Athletics Ticket Office. UI student season tickets are sold out. The office telephone number is 1-800-IA-HAWKS and ticket information is available at hawkeyesports.com/footballtickets.
All tickets to 2022 home games will be mobile. Fans may access tickets via the Hawkeye Sports App, a link via email, or account login at hawkeyesports.com/myaccount. These tickets are optimized for display on your smartphone device and should not be printed. Fans can review additional information on mobile tickets by visiting hawkeyesports.com/mobiletickets.
The Hawkeye Sports app helps manage, purchase, download, transfer and scan tickets and parking. The app is located at https://hawkeyesports.com/mobileapp/.
Franklin, Brown, Clifford and Mustipher to Represent Penn State at 2022 Big Ten Football Media Days
Penn State will participate at the 50th annual kickoff event in Indianapolis next Wednesday
UNIVERSITY PARK, Pa. – Head coach James Franklin, senior safety Ji'Ayir Brown, redshirt senior quarterback Sean Clifford and senior defensive tackle PJ Mustipher will represent Penn State at the 50th Annual Big Ten Kickoff in Indianapolis, Wednesday, July 27.
Franklin, a 27-year football coaching veteran, was appointed Penn State's 16th head football coach on January 11, 2014 and enters his 12th season as a collegiate head coach. Franklin's career head coaching record is 91-49 and is one of only five active FBS coaches to lead his team to a bowl game in each of his first nine seasons as a head coach.
Under Franklin's direction, Penn State has finished in the top 12 of the final College Football Playoff rankings in four of the last six seasons, has earned berths in three New Year's Six bowl games with two wins and won the 2016 Big Ten Championship. Franklin has guided the Nittany Lions to an 86 percent graduation success rate, a perfect single-year 1,000 APR for the 2018-19 school year and record-breaking performances in the classroom.
Ji'Ayir Brown · Sr. · S · 5-11 · 208 · Trenton, N.J. · Trenton Central
Tied for the nation's lead in interceptions (6) in 2021.
Named a third team All-Big Ten honoree by the coaches and honorable mention by the media.
Posted 73 tackles (61 solo) to go along with six interceptions, five pass breakups, two fumble recoveries, one forced fumble and a tackle for loss.
Had a hand in eight takeaways (six interceptions, two fumble recoveries).
Recorded 112 return yards on the six interceptions.
The six picks were the most by a Penn State player since Anthony Scirrotto also had six in 2006.
Became the first Nittany Lion with six interceptions and two fumble recoveries in a season since Alan Zemaitis in 2005 (six interceptions, two fumble recoveries).
Tallied an 87-yard interception return for a touchdown at Maryland (11/6), the fifth-longest interception return in school history.
Tallied two interceptions vs. Arkansas in the Outback Bowl (1/1), tying a Penn State bowl record.
Sean Clifford · R-Sr. · QB · 6-2 · 212 · Cincinnati, Ohio · Saint Xavier
Has played in 38 career games, making 33 starts.
Is one of three Penn State players to reach 8,000 yards of total offense and one of three PSU quarterbacks to eclipse 7,500 career passing yards.
Sits as the current all-time leader at Penn State in completion percentage (.603).
Ranks second at PSU in career passing touchdowns (62), third in passing yardage (7,839), completions (607) and passing efficiency (141.2), fourth in attempts (1,006), tied for seventh in yards per passing attempt (7.8), eighth in lowest interception percentage (2.49), and 10th in touchdown pass percentage (6.16) and wins as a starting quarterback (21).
Is third in school history in 300-yard passing games (7) and 200-yard games (19).
Among Penn State quarterbacks, is third all-time at PSU in rushing yardage (897) and tied for sixth in rushing touchdowns (10).
Is second all-time in program history in career total yards (8,736) and touchdowns responsible for (72).
Owns 26 career games with multi-touchdown passes, including 12 with three or more TDs and three with four or more.
Has 16 career games with multi-passing touchdown halves and nine games with multi-passing TD quarters.
Has thrown for at least 250 passing yards and three passing touchdowns in eight career games.
Has six career touchdown passes of 70 or more yards.
Has completed 105 career passes of 20 or more yards.
DT PJ Mustipher · Sr. · DT · 6-4 · 321 · Owings Mills, Md. · McDonogh School
Named second-team All-Big Ten by the coaches and honorable mention by the media.
Named an AP All-Big Ten first team selection honoree.
Earned Academic All-Big Ten honors.
Earned the team's Ridge Riley Memorial Award.
Named a Rotary Lombardi Award semifinalist and a Lott IMPACT Trophy quarterfinalist.
Made six starts.
Was voted a team captain.
Tallied 21 tackles (16 solo) to go along with three tackles for loss and a sack.
Morgan, Nubin, Schmitz and Sori-Marin to Represent Minnesota at Big Ten Football Media Days
The Big Ten announced today the student-athletes who will be participating in Big Ten Football Media Days, which will be held July 26-27 at Lucas Oil Stadium in Indianapolis, Ind. Minnesota will participate in media activities on Tuesday, July 26.
The student-athletes who will be attending on behalf of Minnesota are quarterback Tanner Morgan, defensive back Tyler Nubin, center John Michael Schmitz and linebacker Mariano Sori-Marin.
Morgan is Minnesota's all-time winningest quarterback with a 27-12 career record. The sixth-year senior has completed 554 passes (third most in school history) of 903 attempts (fifth most in school history) for 8,072 yards (second most in school history). His career completion percentage of .614 ranks first in school history and his 56 career touchdown passes ranks second.
Nubin finished third on the team last season with 52 tackles and led the Gophers with three interceptions, which included a game-winning interception at Purdue. He also broke up two passes and had one sack. He is a two-time Academic All-Big Ten honoree and was named the All-Big Ten Honorable Mention last season. He earned Guaranteed Rate Bowl Defensive MVP laurels after recording eight tackles, one sack and one pass breakup in a win against West Virginia.
Schmitz is a preseason All-American and enters the season as a Rimington Trophy favorite. The sixth-year senior was named All-Big Ten Second Team last season by the coaches and All-Big Ten Third Team by the media. The four-time Academic All-Big Ten standout has played in 44 career games and has made 23 starts at center for the Gophers.
Sori-Marin is Minnesota's leading returning tackler as he notched 85 stops last season. He also added 4.5 tackles for loss, broke up three passes, forced two fumbles and made one interception. Sori-Marin started all 13 games and the three-time Academic All-Big Ten standout was named All-Big Ten Honorable Mention last season.
Minnesota opens the season on Thursday, Sept. 1 against New Mexico State at Huntington Bank Stadium on Big Ten Network.