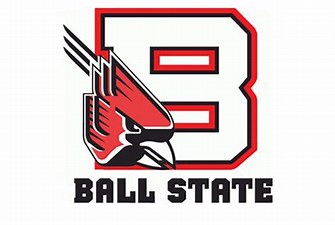 Rally Falls Short vs. Ohio
Credit Source: Ball State University Athletics
MUNCIE – Down double figures early in the game, the Ball State men's basketball team rallied to take the lead but Ohio made the plays late to win 78-68 at Worthen Arena on Saturday afternoon. Ball State (4-4) is now 2-1 in MAC play with a home game coming Tuesday vs. Western Michigan.
Ishmael El-Amin led BSU with 18 points while Miryne Thomas had his best game as a Cardinal with 17 points, eight rebounds and four assists.
Ohio (5-4, 1-2) had five players score in double figures and combine for all but two of the team's points. Ben Roderick scored 20 points and hit 6-for-9 from 3-point range. Mark Sears, in a bigger role for injured Ohio star Jason Preston, had 18 points, eight assists and six rebounds. Ohio shot 7-for-18 from 3-point range and shot 55% for the game.
UP NEXT: Ball State will stay at home Tuesday, Jan. 5 when it hosts Western Michigan. The Cardinals won 76-68 at WMU just before Christmas.