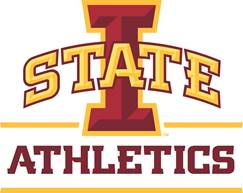 Credit Source: Iowa State University Athletics
Where: Hilton Coliseum – Ames, Iowa
When: Saturday, Dec. 11 at 12 PM
Projected Starting Lineup: Kristin Scott, Ashley Joens, Kylie Feuerbach, Emily Ryan, Lexi Donarski
Radio: Cyclone Radio Network/Learfield
Talent: Noah Wolf, Jamie Steyer
TV: Big 12 Now on ESPN+
Talent: John Walters, Lyndsey Fennelly
The Lead
Iowa State returns to Hilton Coliseum to take on North Dakota State on Saturday at Noon. The Cyclones are looking to hand the Bison their first loss of the season as NDSU is 3-0 on the year with wins over UNI and a pair of wins over Green Bay.
Key Storylines
Junior Ashley Joens is leading the nation in scoring, averaging 32.2 points a game. Joens has notched four-consecutive 30-point games, dropping 36 points at SDSU, 33 at TCU, 32 against South Carolina and 35 against Iowa.
The Cyclones have three freshmen currently in the starting lineup, and are one of just two power-5 teams to start three freshmen, joining California.
Senior Kristin Scott earned preseason recognition of her own as she was named to the Lisa Leslie Award Watch List for the second-straight season. Scott was also an honorable mention selection for the Preseason All-Big 12 Team. Scott also surpassed 1,rp000 points in her career against South Carolina.
Freshman Lexi Donarski has tallied double figures in three of her last four games, and is averaging 9.4 points per game.
Emily Ryan leads the Big 12 in assists per game wth 5.7 per contest. She has 28 dimes on the year.
Joens Among NCAA's Top Active Career Leaders
Joens is currently ninth in the NCAA in active career scoring average, netting 16.9 points per contest.
She ranks second in active career scoring among juniors in the NCAA, with 1,163 career points.
Joens is also tied at 19th in career double-doubles with 21.
Joens is swiftly climbing the NCAA's career free-throws made category, with 282 made in her career, which ranks 21st.
Block Party
Senior Kristin Scott has 109 blocks in her Iowa State career, sitting at fourth all-time. Scott also blocked 42 shots in each of the last two seasons, which sit tied for 10th all-time in a single season.
 ISU Rankings
1.     Nicky Wieben    2006-09    198
2.     Angie Welle       1999-02    155
3.     B. Carleton        2016-19    124
4.     Kristin Scott     Present    109