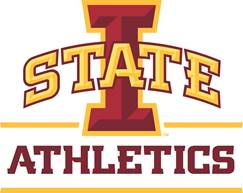 Donarski Named Unanimous Big 12 Freshman Of the Year; Four Cyclones Honored
Credit Source: Iowa State University Athletics
IRVING, Texas – Iowa State women's basketball freshman Lexi Donarski was named the unanimous Big 12 Freshman of the Year, becoming the first Cyclone to earn the prestigious honor since Megan Taylor in 1998. In addition, junior Ashley Joens earned unanimous First-Team All-Big 12 honors for the second-straight season, while Kristin Scott earned a spot on the All-Big 12 Second-Team and Emily Ryan was also named a unanimous selection to the All-Freshman Team, as voted on by the Big 12 coaches.
Donarski put together a blistering freshman campaign, averaging 13.1 points, while shooting 40.4 percent from the floor and 41.4 percent from long range. Her 48 triples on the season are a team-high. Donarski was the only Big 12 freshman to average double figures on the year, as she tallied 17 double-figure scoring games and four 20+-point performances. Donarski also averaged 2.0 assists, 3.3 rebounds, while shooting 84.7 percent from the charity stripe.
The Big 12's top freshman also claimed a league-high five Freshman of the Week awards in 2020-21. The Cyclones captured nine of the 15 Freshman of the Week honors of the season. Donarski was also a unanimous selection to the All-Freshman Team.
Ashley Joens put together another monster campaign for Iowa State, landing unanimous first-team All-Big 12 honors for the second-straight season. Joens yet again led the league in scoring with 23.4 points and averaged 9.0 rebounds per game. Joens averaged career-bests in field-goal percentage (46.1 percent), while knocking down 42 triples and shooting a career-best 90.1 percent from the charity stripe. Joens' 585 points n the year currently ranks seventh in school history, while her 23.4 points per game sets a new school record for scoring average, besting Bridget Carleton's 21.7 PPG in 2018-19.
Kristin Scott earned Second-Team All-Big 12 for the second time in her career. The senior averaged 11.7 points, while shooting a team-high 50.2 percent from the floor. Scott added 5.9 boards and tallied 27 blocks on the year. Scott totaled 17 double-figure games on the regular season.
Emily Ryan was the only other unanimous selection to the All-Freshman team, averaging 7.6 points, 3.4 rebounds and 5.7 assists per game, which ranks second in the Big 12. Ryan's 143 dimes on the year are also a freshman record at Iowa State. Ryan dished five or more assists in 15 games on the year, with two 10+-assist games