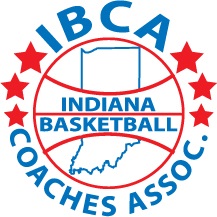 IBCA girls' basketball poll — Week 9 (Jan. 1)
Rk           School                                                  Points   Record  FPV
1              South Bend Washington                        399         17-0       19
2              Zionsville                                                381         15-0         1
3              Hamilton Southeastern                          333         15-1
4              Fishers                                                   323         13-2
5              Noblesville                                             310         13-3
6              Fort Wayne Northrop                             300         11-1
7              Bedford North Lawrence                        285         14-3
8              Northridge                                              226         16-2
9              Homestead                                            221         11-2
10           Twin Lakes                                             188         16-0
11           Indian Creek                                           184         16-0
12           Columbia City                                         176         14-2
13           Lake Central                                           121         11-4
14           Evansville Memorial                               119         15-0
15           Norwell                                                     90         13-2
16           Warsaw                                                    89         12-4
17           Valparaiso                                                67         14-1
18T         Lawrence Central                                    49         13-3
18T         Warren Central                                        49         11-4
20           Center Grove                                           43         12-4
Other schools receiving votes: Andrean (12-2), Ben Davis (11-5),
Blackford (14-0), Carroll-Fort Wayne (8-6), Caston (15-0), Central Noble (15-0),
Columbus East (5-9), Connersville (7-9), Corydon Central (14-2), Danville (13-2),
Fairfield (12-2), Fort Wayne Snider (13-3), Franklin Community (10-4),
Huntington North (11-2), Jay County (13-1), Lake Station Edison (10-2),
Lanesville (15-2), Lawrence North (11-6), Mishawaka Marian (12-4),
North Knox (17-1), Penn (10-5), West Lafayette (12-3).
    Below are results of the IBCA girls' basketball poll for Week 9 (Jan. 1) of the 2022-23 season.
    The IBCA poll is a "non-class" poll, where teams are voted to a Top 20 regardless of school classification.
    There are 20 panelists who vote for the poll — one voter each from the 16 regionals; three at-large voters (one each from IHSAA Districts 1, 2 and 3); and the committee chairman (Doug Springer of Northridge).
    This poll is released on Sundays throughout the 2022-23 Indiana high school girls' basketball season. The final poll for the season will be on Jan. 29, the Sunday following the completion of regular-season games.
    IHSAA sectional games are scheduled Jan. 31-Feb. 4, 2023.