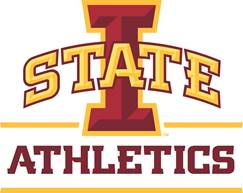 Joens Named To Jersey Mike's Naismith Midseason Team
Credit Source: Iowa State University Athletics
ATLANTA – Iowa State women's basketball's Ashley Joens was named to the 2021 Jersey Mike's Naismith Trophy for Women's Player of the Year Midseason Team, the Atlanta Tipoff Club announced today.
Joens has turned heads this season, averaging 23.8 points and 9.2 rebounds per game for the Cyclones. The Iowa City, Iowa native ranks eighth nationally in points per game and is one of just two players in the nation who are averaging over 23.0 points and 9.0 rebounds. Joens also leads the Big 12 in scoring.
Recently, Joens was named National Player of the Week by the USBWA, and the Naismith Trophy after the Cyclones defeated Oklahoma State and topped Baylor in Waco for the first time since 1997.
Joens is one of just 30 players to be named to the Midseason Team. In addition, Joens earned a spot on the Cheryl Miller Award Top 10, which honors the nation's top small forward and the Wooden Award Late Season Top 20.
Iowa State returns to the court on Tuesday, Feb. 9 at 7 p.m. as it looks for its third sweep in Big 12 action against Oklahoma. The game will air on FS Oklahoma