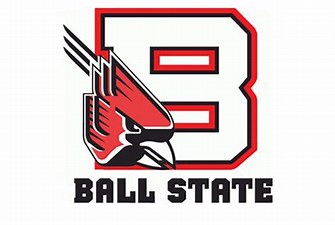 Miami Slips By Cards 81-71
 View Postgame Interviews Here: https://youtu.be/OwwvIt5RM8g
Credit Source: Ball State University Athletics
OXFORD, Ohio – In a game with five ties and five lead changes each way, the Ball State men's basketball team dropped an 81-71 final at Miami Tuesday night. Ishmael El-Amin and K.J. Walton each scored 17 points to lead the Cards, who were coming off two dominant performances last week.
Miami's James Beck and Dalonte Brown each had 17 points for Miami (5-4, 2-2), which was playing its third game over the last month.
The Cardinals built a seven-point lead in the first half and led 36-35 at halftime, but Miami shot 27 free throws in the second half to score 46 after halftime. Ball State was called for 17 second-half fouls and two Cardinals fouled out.
TURNING POINT: Miami held a 64-63 lead with 3:05 left when it went on a 7-0 run of two layups and three free throws. A 3-point play by James Beck with 47 seconds put the home team ahead 74-65.
STRAIGHT FROM THE COACH: "I thought it was a really physical, hard-fought game. And I thought we were a little rough around the edges on offense, really in the second half," head coach James Whitford said. "If we would have defended to our ability, I think we could have won the game. But I didn't think we were as good on either side of the ball and Miami had a lot to do with that. Their pressure and their physicality bothered us for sure."
UP NEXT: Ball State stays on the road in the state of Ohio Friday night when it travels to Athens to take on Ohio. The game is a 7 p.m. tip on CBS Sports Network. BSU's next home game is next Tuesday the 26th against Kent State.