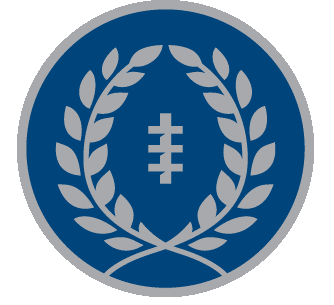 Hall of Famer and NFF Board Member shares his thoughts on Black History and its connections to football, his career experiences and current events.
Archie Griffin joined the National Football Foundation Board of Directors in 2006. Before his recent retirement, Griffin served as the Ohio State University Senior Advisor for Advancement, a role he assumed after heading the Ohio State Alumni Association as the President & CEO for 11 years.

The only two-time winner of the Heisman Trophy and the only player to start in four Rose Bowls, Griffin set multiple records playing at Ohio State from 1972-75, including a career rushing total of 5,177 yards, an NCAA record at the time. He earned First Team All-America honors three times while leading the Buckeyes to four consecutive Big Ten titles. He was inducted into the College Football Hall of Fame in 1986.

Selected in the first round of the 1976 NFL Draft, Griffin played seven seasons (1976-83) for the Cincinnati Bengals before entering the field of athletics administration as an associate athletics director at his alma mater.
What does Black History mean to you?
It means a great deal. Being an African-American and having the opportunity to celebrate African-American accomplishments is something that I celebrate all year long. This is a special month, which is set aside for folks to recognize the achievements and experiences of African-Americans. So, I think the world of it, and I'm glad that we have it. It gives people an opportunity to learn quite a bit about African-Americans and the struggle that African-Americans have gone through and continue to experience. I therefore think it's very important that we have it, and also that African-American accomplishments are recognized and celebrated all year long.
What are some of the struggles you have faced over the years as an African-American?
At a very young age, I experienced a very bothersome incident. When I was 15, my older brother, Daryle, drove the two of us to watch a friend play JV basketball at Linden-McKinley High School in Columbus, Ohio. After we left our friend's game, I'll never forget what happened. We were going to the car, and an officer stopped us. He had his gun out when he threw us up against the fence. He told us we had been breaking windows and things of that sort. It was confusing to us, and it scared the heck out of us. I believe it was because we were African-Americans and were going to our car at a time when most people were sticking around to watch the varsity basketball game. (Our friend had finished playing in the JV game, and we were going elsewhere that Friday night.)
It left a lasting impression and bothered me for a long, long time. It made me realize that that was wrong. In other words, we need to make sure we do something about the prejudices people have. We need to stop and address those prejudices right here and now. Although I will always remember that incident, I didn't let it bother me from an academic standpoint or an athletic standpoint. I went on to do the things that I was supposed to do in school. We knew we didn't do anything wrong and we knew the officer was a little overzealous and pre-judged us for something we did not do.
Based on that experience, what guidance have you given your own three sons over the years about dealing with the police?
I think most African-American parents have the so called "The Conversation" with their kids, especially when it comes to traffic stops – making sure you have your hands on the wheel and in clear sight and to talk respectfully to the officer. You never know what kind of day an officer is having nor what his or her attitude is when they approach you. It's about being respectful and making sure you don't do anything to set an officer off. I'm not saying police officers are bad, not at all. Most police officers are going to do the right thing. I've had a lot more experience when I believe they have done the right thing than when they have done the wrong thing. There are those instances, however, when you have to be aware of how you should conduct yourself to make sure an incident does not come about.
Justin Fields, Chris Olave and Coach Ryan Day all exhibited leadership in Columbus this past year as part of the George Floyd protests to address some of the racial injustice issues faced throughout our country, making a video and wearing the word "EQUALITY" on their helmets. What can we do to continue to address these issues?
The important thing is to talk about it. You have to have those conversations and not be afraid to talk about it with other people. Having good conversations and communications with others really helped people get through these difficult times, like we had with George Floyd. Communication is the key, especially with police officers, in this situation.
I've always felt police officers, like all of us in our jobs, ought to be held accountable for their actions. It would be very, very helpful if we had extensive background checks for police officers and not make it so easy for officers to move from one police department to another without detailed reviews of their prior work histories. I think we would reduce some of the unfortunate incidents we've seen.
Another important thing is for officers to be "IN" the community and for the folks in the community to "KNOW" them. This would go a long way in improving relationships and it would be easier for folks to trust officers and for officers to trust folks in the community.
When I was a kid, the (PAL) Police Athletic Leagues were part of the community. PAL put on community sporting events where kids could participate. What it did was give kids and folks in the community an opportunity to interact with the police and get to know the police. I always felt that was a key cog in trust. I'll never forget it – Officers trusting folks in the community and folks trusting the officers because they knew each other. If officers are on the streets walking, getting to know people and having conversations, then I think it would truly help. Trust goes both ways.
And how do we address these issues – through non-violent protest. We have to keep it in the forefront of everybody's mind. In addition, it is equally important to deal with it at the ballot box. We have to elect politicians and get people in office who believe in making sure they do the right things.
As we celebrate Black History Month, do you have a favorite Black historical figure who inspires you?
Absolutely, it's probably a name familiar to most everybody, certainly African-Americans; the first African-American person to have a federal holiday named for him, Dr. Martin Luther King Jr. He was a visionary. He was prophetic. When you think about some of the things he said, those words continue to resonate with us today. For instance, he said 'The time is always right to do what is right.' Isn't that the truth? And he said: 'Injustice anywhere is a threat to justice everywhere.' And that's certainly true. One of his quotes that really stuck with me is: 'Our lives begin to end the day we become silent about things that matter.' And that's one of the reasons I think it's right for athletes to get and stay involved in protests when they see something that's wrong. If you're silent about it, nothing is going to be done. So, we've got to bring that to the forefront and make sure that it's handled the right way.
Do you think athletes should use their platforms to address social issues?
Yes, athletes have the ability to influence. I go back to Dr. Martin Luther King Jr.'s quote: 'Our lives begin to end the day we become silent about things that matter.' He was saying, if you're silent about it, nothing will ever change. People need to stand up and since athletes have a following, they can be influential in helping someone think differently about what's happened.
So, I applaud LeBron James, Colin Kaepernick and all the other athletes speaking up. I think it's a great thing. I even go way back to the 1968 Mexico Olympics when Tommie Smith and John Carlos stood on the podium after Smith won the 200 meters and Carlos finished third. Both of them stood up and protested by putting on a black glove and raising their hand for human rights. They took a lot of ribbing, and it really affected their lives. But I admired them because they stood up for what they believed in. There's an old saying: 'Stand up for what you believe in because you can fall for anything.' And that is so true. Today if you go to San Jose State, you'll see a 22-foot statue on their campus of Smith and Carlos standing on that platform with their hands raised. People have come to realize that what they did was something very courageous and very special: to stand up for human rights and against the way African-Americans and poor people were being treated.
As an African-American, what did it meant to you to follow in the footsteps of Ernie Davis and win the Heisman Trophy, twice as we all know?
I was really, really honored to win it. Thinking of Ernie Davis. I was still very young when he played at Syracuse, so I did not get to see him play, but I heard a lot of stories about him. "The Express" is one of my favorite movies. It's very interesting to see his experiences at Syracuse. As a matter of fact, years and years ago, I received the Ernie Davis Humanitarian Award in his hometown, and that was a true honor. But I was also honored to follow all of the African-Americans who went before me and be in their shoes, having won a Heisman Trophy.
And for my family, it was a truly outstanding experience for all of us. I get choked up because my family had a chance to go to New York City. And for most of us, it was our very first time there. We had the opportunity to meet a lot of outstanding people. I got a chance to really see what the Heisman Trophy was all about. I'm still very, very proud when I think back on that time. In fact, I keep a big picture at my home of my family surrounding the trophy when I won it the second time, and it reminds me of how special if was for the whole family.
What did it mean to you to go back to New York City in 1986 for your induction into the College Football Hall of Fame?
Again, that was a proud moment for my family…. The College Football Hall of Fame was the icing on the cake. A lot of great things have happened, but when you put the Hall of Fame on top of it, that completes it. I'm so proud of being a member of the College Football Hall of Fame – it's a wonderful, wonderful honor. Working with the National Football Foundation is an honor as well. There are great people involved who love the game of football and are doing everything in their power to promote the good in the game of football. Steve Hatchell and his crew do a terrific job. Working on the Board with a guy like Archie Manning, who's the chair, and all the great leaders from college and professional athletics who are also on the board, is tremendous. It's like being in a group of Who's Who. And it's something that's been very, very special to me.
What has football meant to you and why is it important for you to give back?
You have to understand that football meant a great deal to our family. All six of my brothers and one sister, went to college to get an education. But we all got our education through athletic scholarships. My oldest brother Jim went to Muskingum College in Ohio; my second oldest brother Larry went to Louisville; my next brother Daryle went to Kent State and I went to The Ohio State University. And then there are my younger brothers, Ray and Duncan, who went to The Ohio State University and my youngest brother Keith, went to Miami of Florida, where he was on their first national championship football team. So, all the boys in the family had football scholarships. And, my sister Krystal, who was the youngest of eight, went to Drake University on a track scholarship. Again, athletic scholarships allowed us to get the education we wanted and our folks wanted for us.
Our parents had priorities for us. First, always have a strong belief in God. Second was for all of us to get a college education because they felt a college education would help us in our future. Football was very, very important to us, but it was really the vehicle we used to get a college education. My parents could not afford to send eight kids to school. There's no question about it. My dad worked three hard jobs, but I believe even if we did not get athletic scholarships, he would have found a way for us to go to college.
As I look back on my life and career, I will be forever grateful for all those who have helped and inspired me along the way. From my parents to Woody Hayes, who always talked about paying it forward, and many many others, I was taught the importance of giving back to the community. It is through giving back that we are able to help and inspire others to achieve their dreams and to demonstrate the humanity in all of us. Giving back to the community has always and continues to be a top priority for me. Through the Archie Griffin Scholarship Fund and the Archie and Bonita Foundation Fund, we are able to support young people's athletic goals in Olympic sports at The Ohio State University and children's charities.
What was it like being a Black student-athlete at Ohio State in the 1970s?
We had a very small freshman class of 17 who were on scholarship. We had four African-Americans in the freshmen class, including myself, Cornelius Greene from Washington, DC, Woody Roach from Washington, DC, and Alex Hall, a wide receiver and a terrific player. We had more African-Americans who were upperclassmen. It was a good situation because Woody Hayes made it that way. He always used to quote Duke Ellington who said: 'You can't play good music on the piano if you don't play really well with the black and white keys.' And he said, it's the same with football, and our Black and White players are going to have to play extremely well together if we're going to have a successful team. I never forgot it.
We had some great teams with outstanding coaches. One African-American coach at that time, was Rudy Hubbard [the first African-American assistant coach at Ohio State who went onto become the head coach at Florida A&M and was elected to the College Football Hall of Fame as a member of the 2021 Class] who was my coach for two years and was key in recruiting me to come to The Ohio State University. I loved Rudy because he was always straight and upfront with me. When I was being recruited out of high school, people were telling me you can play for me in two years and if you come here, you'll be a star. What Rudy and Woody told me was if you're good enough, you can play now. They did not say when I was going to be able to play nor when I was going to be good enough.
My first year, 1972, was the first year the NCAA allowed freshmen to play varsity. I am pretty sure it had to do with the plane crashes at Marshall and Wichita State. Marshall wanted to continue its football program, and they had to do it with freshman. So, the NCAA allowed freshmen everywhere to play. I made it my goal as a freshman to be a member of the varsity team. It was a great opportunity for me.
How did the upperclassmen react to you being able to play as a freshman?
In all honesty, it was as much a surprise to me that I got to play as it was to anybody. When I was a freshman, we were fifth teamers. So, we practiced with freshmen and we were on the scout squad, the whole works. That year, our first game was against Iowa, and we were beating Iowa pretty bad in the fourth quarter. The coaches put in a few freshmen, and I was one of them. I got in the game. With about two minutes to go, my play was called. I got a pitch out, and I fumbled. Coach Hayes took me out of the game after that. I thought that was it, and I would never get a chance to play again that year.
We had a bye week the next week before playing North Carolina, the second game of the season. During those two weeks between games, I was again on the scout squad, running the opposing team plays and never expecting to get in the game. And the only reason we dressed for the game was because Coach Hayes allowed everybody to dress. He believed if you practiced for Ohio State you should be identified in an Ohio State uniform. I was happy about that because it showed at least I was part of the team. As a matter of fact, we had three No. 45's on the team at that time.
So, in the second game, when he called me off the bench in the middle of the first quarter to go into the game, I was so shocked that I ran onto the field and forgot to take my helmet – I couldn't believe it. When I got my helmet and went into the game, a lot of really good things started happening. And when I came out of the game in the fourth quarter, the fans at Ohio State Stadium stood up and gave me a standing ovation because I had rushed for 239 yards, which at that time was the Ohio State rushing record. So, you can just imagine how I felt, not believing I was going to get into the game and then coming out with 239 yards rushing. That was the springboard to my career. That was my big break because after that point, that's when I started the rest of the games in my career at Ohio State. I will always remember the congratulations and support I received from all my teammates.
What were your experiences after playing football at Ohio State and professionally with the Cincinnati Bengals?
I always felt while I played professional football that I should work in the offseason because I wanted to make sure when I left the game that I gained experience and didn't have to take an entry level job. So… I worked for the Shoe Corporations of America for several years while I played professionally, and when I retired, I pretty much had a job waiting for me at Ohio State.
My degree was in industrial relations, and I was used to working in human resources and personnel with Shoe Corporations of America. So, my first job at Ohio State was assistant director of staff employment. I worked in that job for one year, and during that time Rick Bay was hired as the Ohio State athletics director. Rick was a great guy. He came over to my office one day and said he wanted me to work with him in the athletic department because that's where I belonged. He hired me as special assistant to the athletics director, and I did that for a couple years.
I then got a promotion to assistant director for marketing, promotions and fundraising. After about six years, I got another promotion to an associate director of athletics in charge of about half our sports programs, which was about 18 sports at the time. That was quite an experience. Football was one of the sports that I oversaw. I had a great time working with the coaches at Ohio State and the players.
But I'll be honest with you, the best job I ever had was president and CEO of the Ohio State University Alumni Association. It was a great job, and it almost didn't happen because I wasn't looking for a job. I was waiting for my shot to maybe be athletics director at Ohio State. But the search committee and the chair of the Ohio State University Alumni Association Board of Directors asked me to interview for the job. I ended up taking the job and enjoyed the heck out it. I had a great time working with our alumni, friends of our alumni, the faculty and staff of the Ohio State University. I will always cherish those memories. I ended up working for the university for about 33 years. It was a great career.
Is there anything you want to add, especially in the context of Black History Month?
From an African-American perspective, Black History Month is something we need to continue to honor. I'll say what I said at the beginning, we should learn about our history, African-American history, and how it fits into the broader American history (story). It's all history, and it all works together. Sometimes people get confused about African-American history because it was not always taught in our school systems. Even though African-American history is emphasized one month out of the year, it's part of American history and therefore should be included in the curriculum 12 months out of the year.