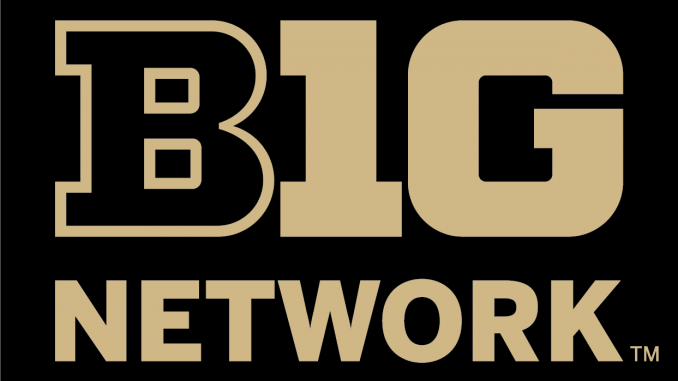 Boilermakers Maintain Lead
by Steven Stremming
Before we go any further, Steve Pikiell's Rutger Scarlet Knights (16-10) (10-6 BiG Ten) belong in the NCAA tournament, no Joe Lunardi, no Ken Palm, no-one can say different, if they do, they aren't seeing the talent on this team.
Rutgers came into an SRO crowd at Mackey Arena after successfully defeating Michigan State, Ohio State, Wisconsin and Illinois, all ranked opponents.
Tonight, though would be a different story as the Boilermakers came into the game with a league leading 12-4 mark in conference and 23 and four over-all.
Purdue got off to a fast start behind Senior Sasha Stefanovic burying a three pointer which led the Boilers off and running and eventually to a 45 to 36 halftime lead.
A big key was the play of Eric Hunter, Jr. who had zero turnovers in over 36 minutes of play.
The second half saw Rutgers cut the margin to ten twice but rebounds by Trevion Williams and Mason Gillis kept the Boilers maintain a ten-point lead and would add onto that margin before claiming a final 84 to 72 victory.
Leading the way, was Sophomore Jaden Ivey with 25, Zach Edey 15, Sasha Stefanovic 11, Trevion Williams 11 and Mason Gillis with 10.
Rutgers was led by Bayonne, New Jersey, Junior, Paul Mulchay with 15 points and six assists, Clifford Moruyi added 14, a hobbling Ron Harper, Jr. added 12 points and Geo Baker added 11. Caleb McConnell recorded six rebounds and six assists before fouling out. Greensboro, North Carolina Dean Reiber added eight points in relief.
(Credit Source for all information below Purdue University Athletics)
No. 5 Purdue moved to 24-4 overall and 13-4 in the Big Ten with an 84-72 win over Rutgers in front of a sellout crowd of 14,084 fans at Mackey Arena – the 40th straight sellout at Mackey Arena.
The Boilermakers snapped a four-game losing streak against the Scarlet Knights, their third-longest active losing streak against a single opponent. Purdue moved to 13-5 in the series with Rutgers, 7-1 when played at Mackey Arena. Purdue also snapped Rutgers' four-game winning streak against ranked opponents.
Purdue has won nine of its last 10 games after starting the Big Ten season with a 4-3 record. After starting 1-2, it has won 12 of its last 14 games.
Purdue's 24-4 record marks their best 28-game start during the Matt Painter era, matching their best 28-game start since the 1987-88 season (26-2). Purdue also started 24-4 in 2009-10, 1995-96, 1993-94 and 1986-87. Purdue earned a No. 1 seed in three of the seasons (1995-96, 1993-94, 1987-88).
Through Sunday's games, Purdue's 24 victories are tied for third nationally (Murray State – 26; South Dakota State – 25).
Purdue is 100-11 in the last 111 games played at Mackey Arena.
Purdue's seven turnovers matched a season low in turnovers (Feb. 5th vs. Michigan).
Purdue is 26-10 in Big Ten play since the start of last season.
In its last four games (including Rutgers), Purdue has a chance to avenge three losses (Rutgers, Wisconsin, Indiana).
Purdue shot 53.1 percent from the field, the 16th time this season that the Boilermakers have shot over 50 percent (third most nationally). Purdue is 19-0 when shooting at least 48.0 percent from the field, having won 24 straight games.
Purdue is now 6-0 on Sundays and 23-1 on all days other than Thursday (1-3).
Purdue is 142-17 since the start of the 2014-15 season when attempting more free throws than its opponents. The Boilermakers outshot the Scarlet Knights 29-17 from the free throw line.
Purdue 146-12 under Painter when scoring at least 80 points, including 60-2 since the start of the 2017-18 season.
Purdue is 138-15 under Painter when winning the rebound and turnover battles in the same game. The Boilermakers outrebounded the Scarlet Knights 27-25 and registered four less turnovers (11-7).
The Boilermakers have won 26 straight games when leading at halftime and since the start of the 2016-17 season, Purdue is 118-12 when leading at the intermission.
Five Boilermakers recorded double-digit scoring performances. Jaden Ivey led the team in points with 25 and tallied 4 assists.
Ivey shot 15-for-18 from the free throw line, career highs for both free throws made and attempted. His 15 made free throws were the most for a Purdue player since Willie Deane made 17 on Jan. 29, 2003, vs. Ohio State.
Zach Edey and Trevion Williams combined for 26 points, 11 rebounds, 7 assists and only 2 turnovers.
Zach Edey surpassed JaJuan Johnson for the second most dunks on the season in program history (50).
Sasha Stefanovic tied Chad Austin for eighth most career 3-pointers with 212. Stefanovic went 3-for-7 from long range.
Purdue improved to 10-1 during his career when Mason Gillis scores 10 or more points (10 points, 5 rebounds).
Painter Postgame: https://youtu.be/SUbFIO4peq8
Players Postgame: https://youtu.be/AUGR5rWROhY
———————————