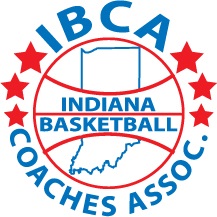 Boys' Season Underway; Six Players Selected as Week-4 IBCA/Franciscan Health Players of the Week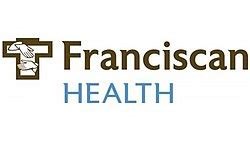 Last week was a busy time in the Hoosier State, as Indianapolis hosted the IHSAA football State Finals, the girls' basketball season finished its fourth week, and Monday, November 21, marked the beginning of the 2022-2023 boys' basketball campaign. There were high scoring marks, double doubles everywhere, and multiple school records set. With that said, six players were selected as Week-4 recipients for the IBCA/Franciscan Health Player of the Week award, one from each of the IBCA's three districts.
Michigan City Senior Jamie Hodges, Brownsburg Senior Elhadj Diallo, Switzerland County Sophomore Cam Craig, Norwell Junior Kennedy Fuelling, Zionsville Community Senior Laila Hull, and Eastern Greene Junior Keylee Hudson have been selected as honorees for Nov. 21-Nov. 26 in the recognition program coordinated by the Indiana Basketball Coaches Association. Hodges and Fuelling take home boys' and girl' honors, respectively, in District-1. Diallo is the boys' winner and Hull is the girls' winner in District-2. Craig collects the boys' award, while Hudson collects the girls' award, in District-3.
The Michigan City Wolves opened their season with an 82-64 win against crosstown rival Marquette Catholic Saturday. In that contest, Senior Jamie Hodges was on target, connecting on 11-18 shots from the field, 4-6 from long range, and knocking down nine charity tosses, on his way to 35 points. The electric 5-9 guard also collected six rebounds, a pair of steals, and he handed out two assists, as the Wolves begin their season 1-0.
Norwell Junior Kennedy Fuelling was equally up to the task in District-1, helping lead the Lady Knights to a pair of nice victories last week. Tuesday night, the Knights hosted Fort Wayne Concordia, winning by a comfortable 84-55 margin. Fuelling was outstanding, scoring a whopping 40 points on 13-22 from the field, 11-18 from behind the arc, and 3-4 from the free throw line. Both the 40 points and the 11 made 3-pointers were Norwell school records. The Junior added three rebounds, two assists, two steals, and a blocked shot for good measure.
Saturday, the Knights headed to face a tough Eastbrook team, escaping Marion, Indiana, with a 51-43 success. The 5-7 Fuelling was again strong in the win, scoring 22 points and grabbing four caroms, while also collecting five steals in the win. The Lady Knights are now 7-1 on the season with a big matchup later this week at Huntington North.
In District-2, the Brownsburg Bulldogs got their season started off on the right foot, winning a pair of games against tough competition. Senior Elhadj Diallo was a big part of their success each game. On Wednesday, the Bulldogs welcomed Indianapolis North Central, knocking off the Panthers 66-53. Diallo knocked down nine field goals, two from deep, while going a perfect 4-4 from the charity stripe for 24 points. He also contributed in other ways, adding five rebounds, a pair of assists, and snagging six steals.
On Saturday, the Bulldogs returned to the court in a one-day showcase event, taking on a tough Lakota West program out of Ohio. Brownsburg represented the Hoosier State well, taking care of the Firebirds, 65-45. Diallo was again impressive, as the 6-3 guard posted a double-double of 15 points and 13 rebounds in the win. The Bulldogs start their season 2-0 for the first time in three years.
Zionsville Community Senior Laila Hull is off to a fast start this season, but last week she showed up big in two wins against a couple of the state's best teams. Tuesday, the Eagles hosted #7 Fishers in a huge Hoosier Crossroads Conference matchup. Zionsville came out on top, defeating the Tigers in a nail-biter, 51-49. Hull was 7-9 from the field and 6-8 from the free throw line, scoring 20 points. At the same time, she came up with an impressive 17 rebounds, plus she handed out three assists and grabbed four steals in the big conference victory.
Saturday, the Eagles success continued, as they played #4 Bedford North Lawrence in a one-day showcase event. Hull helped Zionsville push their record to 8-0 on the year, beating the Lady Stars, 56-41. The 6-1 forward was again accurate, making 8-11 shots from the floor and 9-11 from the line for 25 points. She also posted another a double-double with 12 rebounds, and she blocked a pair of shots. Hull has committed to play at the University of North Carolina in Chapel Hill.
Switzerland County Sophomore Cam Craig had a nice rookie season, averaging 19.0 points and 8.0 rebounds per game. But if last week is any indication, Year-2 might be that much better. The 6-4 wing was a blistering 17-25 from the field, 2-3 from 3-point range, and he knocked down 10 shots from the free throw line, on his way to a massive 46-point effort, as the Pacers won at Austin, 89-70. If the 46 points weren't enough, he also managed a double-double with his 11 rebounds, he dished out two assists, and he blocked three shots, as Switzerland County is off to a 1-0 start.
The Eastern Greene Lady Thunderbirds are off to one of their best starts in program history, posting two more wins last week to move to 6-1 on the year. A big part of that has been the contributions of Junior wing Keylee Hudson. In a Monday matchup at Owen Valley, Hudson scored a career high 34 points, in a hard-fought, 58-47 victory. The Junior made 11 shots from the field, a pair from long range, while also connecting on 10 charity tosses. She added seven rebounds, seven assists, and three steals in the win.
Returning to the court on Saturday, the Lady Thunderbirds hosted Southwestern Indiana Conference foe North Central (Farmersburg). In another tough battle, Eastern Greene moved to 1-0 in conference play, winning 44-36. Hudson was effective at both ends of the floor this time out, scoring a solid 17 points, plus she posted a double-double with 14 key rebounds in the triumph. The Thunderbirds next have another big conference matchup at 6-0 Linton-Stockton later this week.
This is the 15th season for the Indiana Basketball Coaches Association Player of the Week program, but just the third season it is being presented by Franciscan Health, a corporate sponsor of the Indiana Basketball Coaches Association.
Player of the Week winners are chosen each week from each of the IHSAA's three districts. Girls winners will be chosen through the Monday following the IHSAA Girls State Finals. Boys winners will be chosen starting this week through the Monday following the IHSAA Boys State Finals.
2022-23 Weekly Winners
Oct. 31-Nov. 5: District-1 girls: Nevaeh Foster, Mishawaka Marian. District-2 girls: Olivia Nickerson, Twin Lakes. District-3 girls: Kylee Edwards, Shelbyville.
Nov. 7-Nov. 12: District-1 girls: Asia Donald, Hobart. District-2 girls: Gloria Brewer, Greencastle. District-3 girls: Juliann Woodard, Jennings County.
Nov. 14-Nov. 19: District-1 girls: Ashlynn Brooke, Pioneer. District-2 girls: Renna Schwieterman, Jay County. District-3 girls: Lauren Foster, Indian Creek.
Nov. 21-Nov. 26: District-1 boys: Jamie Hodges, Michigan City. District-1 girls: Kennedy Fuelling, Norwell. District-2 boys: Elhadj Diallo, Brownsburg. District-2 girls: Laila Hull, Zionsville Community. District-3 boys: Cam Craig, Switzerland County. District-3 girls: Keylee Hudson, Eastern Greene.