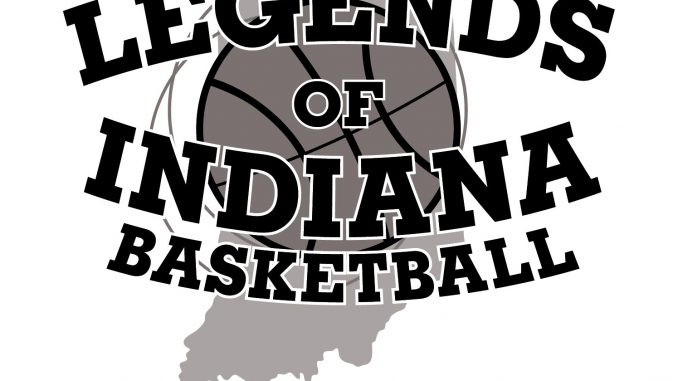 Our Indiana Class Basketball All Star Classic has been cancelled for this summer.
We will back, Lord willing in June of 2021.
According to the State Board of Health, CDC and Anderson University we will NOT be conducting our event.
Please remain safe during these challenging times.
As information about COVID-19 evolves on a daily basis, the safety of our faculty, staff, students, and campus guests continues to guide our evaluations. A Task Force has been meeting regularly to be able to navigate the many decisions to ensure the safety of our community. Today, the difficult decision was made to cancel all camps, conferences, and events on the campus of Anderson University through June 30.
Although it saddens me to give you this news, I know that there are groups everywhere faced with many hard choices. We must follow our guiding principles in helping to care for those around us and responsibly provide a safe environment for those that are on our campus. Anderson University will continue to post updates at 
anderson.edu/coronavirus/
. We appreciate your understanding and patience during this challenging time.
Teams that were selected but UNABLE TO PARTICIPATE due to the Covid 19 are:
Graduating SENIOR BOYS:
Austin Darnell, Washington Township
Alex Stauffer, Northridge
Andrew Froedge, Blue River Valley
Charlie Peterson, North Central Marion
Damon Ogletree, Indianapolis Cardinal Ritter
DeMarcus Vaughn, South Bend Washington
Dillon Ware, Danville
Drew Luce, Waphani
Dylan Stafford, Muncie Central
Evan Turner, Indianapolis Arsenal Technical
Jerry Bracey, Mishawaka Marian
Josiah Ricketts, North Posey
Kai Steinman, Ben Davis
Kevin Palmer, Sullivan
Murray Becher, Heritage Hills
Nick Anderson, Lake Central
Simon Scherry, Heritage Hills
Trenton Daugherty, Wabash
Victor Young, Muncie Central
Keegan O'Neil, Barr Reeve
Andrew Welage, Greensburg
Julien Hunter, New Albany
Brayton Bailey,  Bedford North Lawrence
Ben Lins, Covenant Christian, DeMotte
Junior Boys:
Brooks Barnhizer, Lafayette Jefferson
Caleb Furst, Fort Wayne Blackhawk Christian
Trey Kaufman, Silver Creek
J R Konieczny, South Bend St. Joesph
Khristian Lander, Evansville Reitz (depending on if he doesn't reclassify)
Keon Thompson, Merrillville
Jalen Blackmon, Marion
Luke Brown, Blackford
Michael Eley, Fort Wayne Snider
Luke Goode, Homestead
Chris Manis, Lowell
Malik Stanley, Warren Central
Blake Wesley, South Bend Riley
Shamar Avance, Lawrence North
Lincoln Hale, Linton Stockton
Jake Heidbreder, Floyd Central
Connor Hickman, Bloomington South
Kooper Jacobi, Silver Creek
Blake Sisley, Heritage Hills
Pierce Thomas, Brownsburg
D J Hughes, Lawrence North
Jayden Taylor, Perry Meridian
Jordan Brewer, Avon
Gus Etchison, Hamilton Heights
Colsen Montgomery, Southridge
Yanni Karlaftis, West Lafayette
Cole Wireman, Kouts
Tyler Smith, Crown Point
Foster Medford, Southwestern Hanover
Matthew Williams, Southwestern Hanover
Brady Hunt, Delta
Stephen Atkinson, Owen Valley
Brody Whitaker, Greencastle
Caleb Burger, Jasper
Julian Norris, Evansville Benjamin Bosse
Kooper Staley, Bedford North Lawrence
Brett Bosley, Paoli
Silas Bauer, Loogootee
Luka Balac, Munster
Jaylen Carson, Indianapolis Crispus Attucks
Koron Davis, Thea Bowman
Sam Smith, Northridge
D'Arjon Lewis, Elkhart Memorial
Ben Vincent, NorthWood
Darrell Reed, Hammond High
Jackson Paul, Churubusco
Jakob Reichard, Plymouth
Kolden Vandanlandigham, Northeastern
Lane Lauderbaugh, South Decatur
Naylon Thompson, Fort Wayne Bishop Luers
Robert Allen, South Bend Clay
Riley Duncan, Cowan
Trevor Taylor, Edgewood
FUTURES:
Jamie Hodges, Michigan City, FR
Travis Grayson, Chesterton, SO
Kamari Slaughter, Portage, FR
Damarion Anderson, Elkhart Memorial, FR
De'Ante Davis, Lawrence Central, SO
Drew Hogan, Goshen, SO
Jamarr Jackson, NorthWood, SO
Donovan Johnson, Elkhart Central, SO
Tayshawn Comer, Cathedral, SO
Will Loving-Watts, Jeffersonville, SO
Jeff Simmons, Fishers, SO
Bobby Wonnell, Kokomo, SO
Braden Smith, Westfield, SO
Hagen Knepp, Barr Reeve, SO
Dra Gibbs-Lawhorn, McCutcheon, FR
Anthony Danxler, Southport, FR
Jalen Hooks, Franklin Central, FR
Peyton Bledsoe, Loogootee, FR
Colten Leach, Bedford North Lawrence, FR
Trey Miller, New Castle, SO
Thomas Crow, Franklin
Randy Kelley, Sullivan, SO
Joey Hart, Linton Stockton, SO
Christian Johnson, Parke Heritage. FR
Bryson Carpenter, Terre Haute North Vigo, FR
Amariyae Wilson, Terre Haute South Vigo, FR
Marcus Northern, South Bend Riley, FR
Preston Roberts, Noblesville, FR
Jacary Spates, South Bend Clay, FR
Mason Jones, Valapariso, FR
Lattrell White, Anderson, SO
Jonah Lucas, West Lafayette Harrison, SO
Qu'shawn Ware, Indianapolis Crispus Attucks, FR
Deaglan Sullivan, Mishawaka Marian, FR
DJ Allen, Leo, SO
Owen Shively, Fort Wayne Bishop Dwenger, SO
Billy Smith, Brebeuf Jesuit, SO
Shamar Mays, Lighthouse CPA, SO
Conner Essegian, Central Noble, SO
Breece Walls, Valparaiso, SO
Julian Norris, Evansville Bosse, SO
Braden Northern, Silver Creek, SO
Ashton Johnson, Fort Wayne South Side, SO
Jalen Washington, Gary West Side, SO
Caden Cox, New Palestine, SO
Isaiah Davis, Zionsville, SO
Clark Barrett, Lafayette Central Catholic, SO
Dominic Cardwell, Huntington North, SO
Jamison Dunham, Pendleton Heights, SO
Peter Moe, Cathedral, SO
Pete Suder, Carmel, SO
Graduating SENIOR GIRLS:
Addison Bayman, Woodlan,
Sydney Jacobsen, Harrison West Lafayette,
K'ja Talley, Warren Central,
Madison Webb, Bedford North Lawrence,
Yiesha Williams, Elkhart Central,
Hannah Puent, Indiana School for Deaf,
Amber Wolf, South Central Union Mills,
Ilani Williams-Harris, Covenant Christian Indianapolis,
Natalie Boesing, Our Lady of Providence,
Madeline Lawrence, Winchester,
Aliyah Evans, Greensburg,
Sydney Watkins, Heritage Christian,
Taylor Westgate, Oak Hill,
Abby Stoddard, Crown Point,
Darrian Carmean, Vincennes Lincoln,
Alana Vinson, Roncalli
Maya Chandler, Triton Central,
Lexie Green, Southport,
Jewel McCormick, Springs Valley,
Meghan Busick, Bellmont,
Makayla Couchenour, South Knox,
Kenna Hisle, Evansville North,
Jaci Jones, Fort Wayne Southside,
Braxtin Mickens, Indianapolis Arsenal Technical,
Jaliah Nailor, Lawrence Central,
Haley Nichols, Avon,
Kaylee Patton, Warsaw,
Meredith Raley, Gibson Southern
Paige Gregory, Mooresville.
JUNIOR GIRLS:
Ally Becki, Brownsburg,
Katie Burton, Fishers,
Trinity Clinton, Penn,
Lilliann Frasure, North Judson,
Jayla Smith, Lawrence North,
Ariana Wiggins, Heritage Christian,
Maddie Bischoff, Roncalli,
Bridget Dunn, Carmel,
Hanna Knoll, Angola,
Mercedes Rhodes, Oregon Davis,
Brynn Shoup-Hill, Goshen,
Trinity Thompson, Michigan City,
Nakaih Hunter, North Central,
Maycee Lange, Vincennes Lincoln,
Chloe McKnight, Bedford North Lawrence,
Meg Newman, North Central,
Tenleigh Phelps, Triton Central,
Vanessa Shafford, Linton Stockton,
Madison Thompson, Wapahani,
Carley Culbertson, Yorktown,
Zayda Hatfield, Terre Haute South Vigo,
Heather Paultier, Daleville
Tyra Ford, Anderson,
Kathryn Perry, Shenandoah,
Erikka Hill, Shenandoah,
Kendal Swartout, Concord,
Alea Minnich, NorthWood,
Irye Gomez, Bedford North Lawrence,
Kalea Fleming, Loogootee,
Sheridan Robbins, Orleans,
Sydney Jaynes, Trinity Lutheran,
Kaitlyn Costner, Penn,
Courtney Blakley, Hammond Bishop Noll,
Zakia Rasheed,  Indianapolis Bishop Chatard,
Katey Richason, Zionsville,
Alex Richard, Avon,
Mary Wilson, Center Grove,
Moria McGinley, Indianapolis Bishop Chatard,
Alexa McKinley, Columbus North
Ryin Ott, LaPorte,
Maggie Smith, Winamac,
Maddie Patterson, Danville,
Macayla McGowen, New Castle
Lexi Shelton, Mount Vernon Fortville
Elizabeth Reese, Yorktown,
Amaya Thomas, Evansville Central
Trannae Mann, Indianapolis George Washington.
Katherine Benter, Brownstown Central
Rebekah Gordon, Heritage Hills
Haley Rose, Linton
Brooklyn Jones, Loogootee
Katelyn Halfacre, Michigan City
Kaylee Fuelling, Norwell
Madison Gray, Union County
FUTURE GIRLS:
Ayanna Patterson, Homestead,
Mila Reynolds, South Bend Washington,
Lilly Stoddard, Crown Point,
Kate Clarke, Carmel,
Alysaa Crockett, Westfield,
Jessica Carrothers, Crown Point
Tanyel Welch, North Central Marion,
Diana Burgher, North Harrison,
Olivia Smith, Fort Wayne South Side,
Myah Montgomery, Southridge,
Allison Saunders, North Harrison,
Teresa Maggio, McCutcheon,
Ellie Wilkerson, Plainfield,
Koryn Griewe, Columbus East,
Abby Sanner, Warsaw,
Jaelynne Murray, Pike,
Abigail Ratts, Salem,
Alaysha Brandenberger, Boonville,
Kencia Levasseur, Washington,
Ashlynn Shade, Noblesville,
Amiyah Reynolds, South Bend Washington,
Ashlynn Brooke, Pioneer,
Gabby Dean, Columbus East,
Lailia Hull, Zionsville,
Nevaeh Foster,  Mishawaka Marian,
Bailey Tabeling, Trinity Lutheran,
Josie Trabel, East Central,
Ava Weber, Corydon Central,
Kylah Lawson, Columbus North,
Asia Donald, Hobart,
Makaya Porter, Elkhart Central,
Ava Couch, North Central (Marion)
Karsyn Norman, Bedford North Lawrence,
Sakagawea Watson, New Castle,
Laniya Early, Lawrence North,
McKenna Layden, Northwestern,
RaShunda Jones, South Bend Washington,
Sydney Horton, Roncalli,
Kelsey Dubois, University
Jackie Crews, Paoli