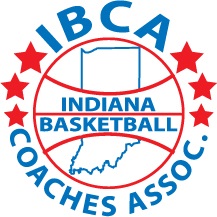 2021 Indiana All-Star news: rosters, background info, ticket info

            IndyStar Indiana Mr. Basketball Caleb Furst will play his final games as a high school player next week as a member of the 2021 Indiana All-Star team.
            The IndyStar Indiana All-Stars are presented by the Indiana Basketball Coaches Association and Energy Systems Group.

            Furst, his boys' All-Star teammates and the 2021 Indiana Girls All-Stars will play three games each — an exhibition against the Indiana Junior All-Stars on Wednesday, June 9 at Brownsburg High School followed by home-and-home doubleheaders against the Kentucky All-Stars on Friday, June 11 at the Owensboro Sportscenter and Saturday, June 12 at Southport Fieldhouse in Indianapolis.

            Furst, who totaled 2,067 points and 1,253 rebounds during a high school career that included the 2019 Class A state championship and the 2021 Class 2A state championship, is headed to Purdue University. He averaged 21.4 points and 14.1 rebounds as a senior with a a career-high of 33 points against New Haven as a sophomore. 

            Furst will be joined on the boys' All-Stars by fellow Purdue recruits Trey Kaufman-Renn of Silver Creek and Brian Waddell of Carmel. 

Complementing them are Brooks Barnhizer Lafayette Jeff, Luke Brown of Blackford, Jalen Blackmon of Marion, Luke Goode of Homestead, J.R. Konieczny of South Bend St. Joseph and Blake Wesley of South Bend Riley.
            Completing the squad are Shamar Avance of Lawrence North, Kooper Jacobi of Silver Creek, Blake Sisley of Heritage Hills, Jayden Taylor of Perry Meridian and Pierce Thomas of Brownsburg. 
            The 2021 boys' All-Stars will be coached by Ryan Osborn, a two-time Class 4A state champion coach at Carmel. He will be assisted by Mark Detweiler of Delta and Nate Hawkins of Heritage Hills. 
            Indiana Miss Basketball Jayla Smith headlines the 2021 Indiana girls' All-Stars. Smith, a Purdue signee, averaged 19.4 points, 3.7 rebounds, 2.0 assists and 4.8 steals while leading Lawrence North to a 17-9 record as a senior. Earlier, Smith led Lawrence North to a Class 4A state championship as a junior and a Class 4A state runner-up finish as a sophomore. 
            Smith will be joined on the All-Stars by Ariana Wiggins of Heritage Christian, Ally Becki of Brownsburg, Madelyn Bischoff of Roncalli, Courtney Blakely of Hammond Bishop Noll, 
Katie Burton of Fishers and Meg Newman of North Central.
            Others on the girls' squad are 

Kaitlyn Costner of Penn, Brynn Shoup-Hill of Goshen, Sydney Jaynes of Trinity Lutheran, Chloe McKnight of Bedford North Lawrence, Vanessa Shafford of Linton-Stockton, Trinity Thompson of Michigan City and Bridget Dunn of Carmel.
            The 2021 girls' All-Stars will be coached by Jeff Allen of Bedford North Lawrence. 

He will be assisted by Donna Buckley of Noblesville and Doug Springer of Northridge. 
            The Indiana boys hold a 99-44 advantage in their series with Kentucky that began in 1940, one year after the first All-Star team played Indiana state champ Frankfort High School. The Indiana girls have a 50-38 lead in their series with Kentucky that started in 1976. No games were played in 2020 because of the COVID-19 pandemic, and the boys' All-Stars did not play in 1943 or 1944 because of World War II.
            As part of the All-Star doubleheader on June 12, the All-Stars will announce the 2021 recipients of the annual Wooden/MCL Citizenship Awards. The girls' winner will be announced at halftime of the girls' game. The boys' winner will be announced at halftime of the boys' game. This is the 30th year that the Wooden Citizenship awards have been presented, all 30 years sponsored by MCL Restaurant & Bakery.

            The 2021 Indiana Junior All-Stars will play only one doubleheader this year. That will be June 9 against the Indiana Seniors at Brownsburg. Thus, t

he Junior All-Star boys and girls this year each feature a single group of players. 
            Those competing for the Junior boys are Tayshawn Comer of Cathedral, Tae Davis of Warren Central, C.J. Gunn of Lawrence North, Jalen Jackson of Carroll (Fort Wayne), Hagen Knepp of Barr-Reeve, Will Lovings-Watts of Jeffersonville, Fletcher Loyer of Homestead, Branden Northern of Silver Creek, Braden Smith of Westfield, Leland Walker of North Central, Jalen Washington of Gary West and Charlie Williams of Carmel. Peter Suder of Carmel was selected to the squad, but he will not play because of an injury. 
            Playing for the Junior girls are Kuryn Brunson of Franklin, Jessica Carrothers of Crown Point, Kate Clarke of Carmel, Alyssa Crockett of Westfield, Rayah Kincer of Franklin Central, Kynidi Mason-Striverson of Silver Creek, Ayanna Patterson of Homestead, Mila Reynolds of South Bend Washington, Olivia Smith of Fort Wayne South, Lilly Stoddard of Crown Point, Alaina Thorne of Washington and Tanyuel Welch of North Central, 
            Chad Johnston of South Bend Adams is the head coach of the Junior Boys. He is assisted by Josh Thompson of Barr-Reeve. Brian Smith of Loogootee is head coach of the Junior Girls. He is assisted by Amie Anthrop of Clinton Central. 
            The Senior boys and the Senior girls coincidentally both lead their respective Junior rivals 39-10 in games that began in 1996. The Indiana Juniors will not play this year against the Kentucky Juniors. 

            The information below is about tickets for the Indiana-Kentucky All-Star basketball games in 2021. All tickets must be purchased online in advance because of COVID-19 guidelines. 
            Tickets are $8 each for the Junior-Senior doubleheader on June 9 at Brownsburg. The crowd is limited to 2,000 fans. Link for tickets in Brownsburg, https://indallstar.eventbrite.com  
            Tickets are $10 each for the All-Stars against Kentucky on June 11 in Owensboro. The crowd is limited to 1,300 fans. Link for tickets in Owensboro, https://bit.ly/3efOZb5
ATTACHED FILES AVAILABLE FOR YOUR REFERENCE
            1) Rosters of the 2021 All-Star teams, Indiana (seniors and juniors) and Kentucky (seniors only).
            2) Bio information on the Indiana senior boys All-Stars and coaches.
            3) Bio information on the Indiana senior girls All-Stars and coaches.

            4) Boys series records, 1940-2020.
            5) Girls series records, 1976-2020.
            6) lists of number of Indiana All-Star players by schools.

NOTE TO MEDIA (not for publication):
           >> To cover the June 9 and June 12 games, contact Indiana All-Star media coordinator David George. He can be reached at indallstars@gmail.com or at 317-919-1598.
           >> To cover the June 11 games, contact Kayla VanHoose of the Kentucky Association of Basketball Coaches. She can be reached at kayla.vanhoose@johnson.kyschools.us or at 606-620-3544.
            Important note: Because of COVID-19 attendance restrictions, it is possible that not all media requests will be able to be granted. If you want to cover these games, please send your request ASAP and be understanding of the guidelines that the media coordinators must follow.