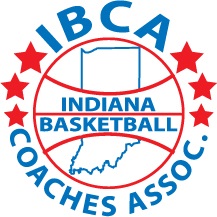 2022 Indiana Boys Junior All-Stars named
18 players selected to face Kentucky Juniors, Indiana Seniors in June games
    Eighteen players have been selected for the IndyStar Indiana boys Junior All-Stars for 2022, All-Stars games director Mike Broughton announced Wednesday (April 6).
    Those selected to the six-player Core Group include Xavier Booker of Cathedral, Markus Burton of Penn, Myles Colvin of Heritage Christian, Zane Doughty of Ben Davis, Joey Hart of Linton-Stockton and Logan Imes of Zionsville.
    In addition to the core group, six players each were voted to teams labeled Red Group and Blue Group.
    The Red Group players are Joey Brown of North Central, Jermaine Coleman of Park Tudor, David Meriwether of Indianapolis Metropolitan, Jaylen Mullen of North Daviess, Sam Orme of Carmel and JaQualon Roberts of Bloomington North.
    The Blue Group players are Cade Brenner of NorthWood, Cooper Farrall of Culver Academy, Mason Jones of Valparaiso, Jaron Tibbs of Cathedral, Brandon Trilli of Munster and Ashton Williamson of Gary 21st Century.
    Marc Urban of Chesterton will be the head coach of the 2022 boys Junior All-Stars. He will be assisted by Ben Rhoades of Mt. Vernon (Fortville). Urban led Chesterton to a 29-1 season and a Class 4A state runner-up finish. He is 124-31 in six seasons with the Trojans. He also has a 204-48 mark as a varsity coach, including 80-17 in four seasons with the Lake Central girls. Rhoades directed Mt. Vernon to a 22-3 record and a Greenfield-Central Sectional title. He is 61-34 in four seasons with the Marauders. Both Junior All-Star coaches were voted 2022 IBCA district Coaches of the Year.
    The Junior All-Stars will play one game against the Kentucky Junior All-Stars on Sunday, June 5 at Bedford North Lawrence. The Junior All-Stars also will play one game against the Indiana All-Star senior girls on Wednesday, June 8 at a site to be announced. Both games will be doubleheaders with the 2022 Indiana girls Junior All-Stars, who were announced last month.
    The players listed as core group players each will play in two games. The players listed in the Red and Blue groups each will play in one game, the Red Group on June 5 against the Kentucky Juniors and the Blue Group on June 8 against the Indiana Seniors.
    The Indiana senior All-Stars will play the Kentucky senior All-Stars on June 10 at the Owensboro Sportscenter in Owensboro, Ky. The Indiana senior All-Stars will play Kentucky's seniors again on June 11 in Southport Fieldhouse in Indianapolis. The senior game in Indianapolis again is set for Southport in 2022 because Gainbridge Fieldhouse will be undergoing a third phase of renovations and not be available in June.
    The 2022 Boys Junior All-Star team was selected through a process that allows all IBCA-member head coaches to nominate players through the IBCA all-state process. The IBCA 20-member Indiana Basketball Coaches Association all-state committee reviewed and voted on players for the 2022 IBCA/Franciscan Health boys All-State teams that were released on March 24.
    The 20 all-state committee members also provided input to a six-person IBCA subcommittee appointed by IBCA executive director Steve Witty and chaired by Brandon Bradley of Kankakee Valley. Bradley, Broughton, Urban plus Todd Howard of Brebeuf Jesuit, Mark Rohrer of Gibson Southern and all-state committee chairman David Wood, formerly the coach at West Lafayette, finalized the selections for the 2022 girls Junior All-Stars.
    The Indiana Junior All-Star program was founded in 1996 by former Indiana All-Star games director Patrick Aikman. In most years, 18 players have been chosen to the Junior All-Stars. In five years (2005, 2006, 2007, 2018 and 2019), 24 players were chosen to the Junior All-Stars. In 2021, just 12 players were chosen to the Junior All-Stars.
    In games from 1996 through 2021 (with no games in 2020 because of COVID-19), the Indiana Senior girls lead the Indiana Junior girls 40-10 and the Indiana Senior boys lead the Indiana Junior boys 40-10. In five years of games against the Kentucky Juniors, the Indiana Junior girls lead 9-1 and the Indiana Junior boys lead 6-4. Games against the Kentucky Juniors previously have been played in 2012, 2013, 2014, 2018 and 2019.
    A list of those chosen as 2022 boys Junior All-Stars follows.
2022 IndyStar Indiana Boys Junior All-Stars
BOYS CORE GROUP (playing on June 5 and June 8)
    Name, Ht., Pos., PPG, High School, College Choice
    Xavier Booker, 6-11, F, 12.5, Cathedral, undecided
    Markus Burton, 6-0, G, 27.2, Penn, undecided
    Myles Colvin, 6-6, G, 18.4, Heritage Christian, Purdue
    Zane Doughty, 6-9, C, 9.9, Ben Davis, undecided
    Joey Hart, 6-5, G, 20.3, Linton-Stockton, undecided
    Logan Imes, 6-4, G, 17.8, Zionsville, Penn State
BOYS RED GROUP (playing on June 5 vs. Kentucky Juniors)
    Name, Ht., Pos., PPG, High School, College Choice
    Joey Brown, 6-6, G, 13.2, North Central, undecided
    Jermaine Coleman, 6-6, G, 16.5, Park Tudor, undecided
    David Meriwether, 6-10, C, 16.0, Indianapolis Metropolitan, undecided
    Jaylen Mullen, 5-11, G, 16.3, North Daviess, undecided
    Sam Orme, 6-9, F, 11.9, Carmel, undecided
    JaQualon Roberts, 6-7, F, 14.4, Bloomington North, undecided
BOYS BLUE GROUP (playing on June 8 vs. Indiana Seniors)
    Name, Ht., Pos., PPG, High School, College Choice
    Cade Brenner, 6-3, G, 18.7, NorthWood, undecided
    Cooper Farrall, 6-6, F, 20.5, Culver Academy, undecided
    Mason Jones, 6-7, F, 18.1, Valparaiso, undecided
    Jaron Tibbs, 6-5, G, 13.2, Cathedral, undecided
    Brandon Trilli, 6-5, F, 21.6, Munster, undecided
    Ashton Williamson, 6-4, G, 19.4, Gary 21st Century, undecided
            Head coach: Marc Urban, Chesterton
            Assistant coach: Ben Rhoades, Mt. Vernon (Fortville)