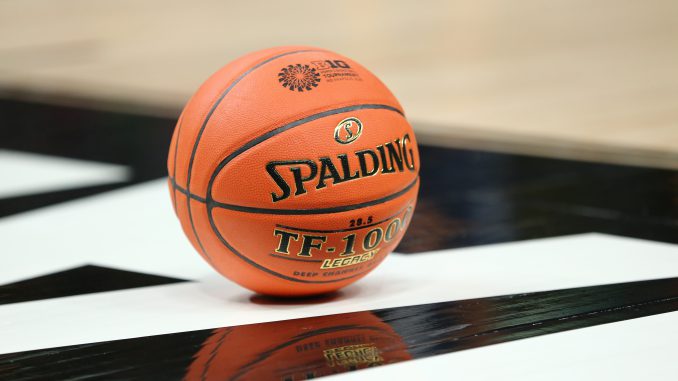 The first Hoosier Hardwood Basketball Association combine on Saturday afternoon was a huge success!  They had NBA G-League players, Overseas, TBL (The Basketball League) and several local Indiana All-Stars!  Chairman of the Hoosier Hardwood – Kent Benson and President – Bob Petty, were both very pleased with the talent level for the first Combine!
Standout participants from Saturday afternoon include:
Kellen Dunham – Local Pendleton Heights Star, Butler University and NBA Washington Wizards G-League player
Troy Taylor – Local Anderson Star, Evansville University and Professional TBL player
Asauhn Tatum – Local Anderson Star from Highland High School, Auburn University and NBA Washington Wizards G-League player
Aaron Larson – From Illinois, Olivet University Star and currently an Assistant Coach at Taylor University
Devonte Smith – Chicago native with excellent 3-Point and a nice wing-span at 6'6
Bob Petty states, "It was great watching Kellen Dunham, Aaron Larson and Devonte Smith light up the gym with 3-pointers, while the great Troy Taylor lead the way with his leadership skills and amazing court vision -passing to Asauhn Tatum who dominated the paint with his incredible athleticism at 7'0 tall!
"I'm humbled that such talented players attended today and competed at such a high level for over 2-Hours!  It was a great day of basketball!  I could tell everyone was having a great time – the players, our staff, the media & press and our fans!  I'm just Blessed to be watching these great players and spending the day with Indiana Basketball Legend and #1 NBA Draft Pick – Kent Benson!
Once the Hoosier Hardwood staff has had adequate time to talk and compare evaluations from each player, next steps will be to personally invite the top players back to attend the next Combine on November 21.  They will evaluate new players at the November 21 Combine, while also comparing them to the top athletes from yesterday's Combine.
They will host a minimum of (4) Combines and ultimately select the top (32) players to compete in the 2021 Hoosier Hardwood Basketball League beginning in March. All (32) players will be paid positions with compensation ranging between $500/month for Rookies to $2,000/month for experienced professionals!  Specific players will also be offered Jersey Deals – allowing them to earn a percentage of each Jersey sold and seeing packed gyms with fans wearing their jerseys
Those participating included: Logan Hinton, Kellen Dunham, Joseph English, Lajuan Whitney,
Conner Beagle, Aaron Larson, Armon Bridgeforth, Troy Taylor, Devonte
Smith, Ashaun Tatum, Tyler Smith-Johnson, Troy McGee, Stephen McGee,
Cheyse Swain, Dezmond Farrell and Taryll Farrell.