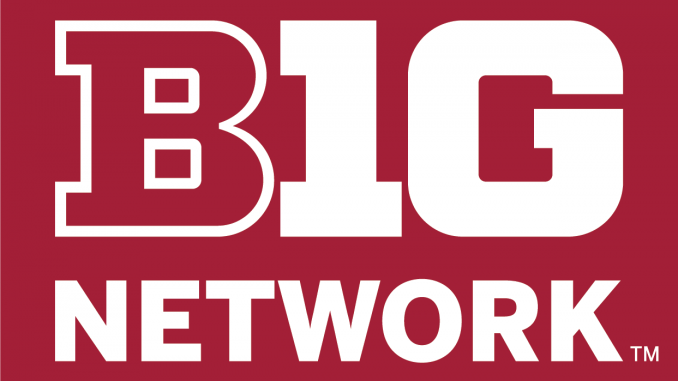 WHITEHEAD NAMED RAY GUY AWARD SEMIFINALIST
 Credit Source: Indiana University Athletics
BLOOMINGTON, Ind. – Indiana punter Haydon Whitehead is one of 10 semifinalists for the Ray Guy Award, the Augusta Sports Council announced Monday afternoon. The semifinalists were chosen from a field of 69 nominated candidates.
Whitehead is averaging 42.4 yards on 36 punts with a long of 55, six 50-yarders and nine inside the 20-yard line. Opponents have only returned two punts for 14 yards.
The graduate student owns a 41.2 career average (223 punts), third in program history, with 25 50-yarders. He has pinned 81 punts inside the 20, 37 inside the 10 and 15 inside the 5.
The candidates were evaluated by the Ray Guy Award committee on their overall statistics and contribution to the team. Particular emphasis was placed on net punting average, number of times a punt was downed or kicked out-of-bounds inside the opponents 20-yard line, total yardage punted, average returned yardage and percentage of punts not returned. The winner must display team leadership, self-discipline and have a positive impact on the team's success.
A national voting body of Football Bowl Subdivision (FBS) sports information directors, national media and previous Ray Guy Award winners will decide the three award finalists who will be announced on Tuesday, Dec. 22. Voters will then vote again to determine the winner who will be announced live on Thursday, Jan. 7, at The Home Depot College Football Awards Show on ESPN.
The Ray Guy Award will provide one additional vote as determined by football fans. The Fan Vote will be located on the Ray Guy Award website and is equivalent to one national selection committee member's vote. The vote will be included for the selection of the finalists and the winner.
Below is a list of the semifinalists:
Haydon Whitehead, Indiana
Jake Camarda, Georgia
Kirk Christodoulou, Pitt
Nik Constantinou, Texas A&M
Pressley Harvin, Georgia Tech
Tommy Heatherly, FIU
Lou Hedley, Miami
Tory Taylor, Iowa
Zach Von Rosenberg, LSU
Porter Wilson, Duke
PENIX JR. HONORED AS O'BRIEN AWARD SEMIFINALIST
Credit Source: Indiana University Athletics
BLOOMINGTON, Ind. – Indiana redshirt sophomore quarterback Michael Penix Jr. is one of 17 semifinalists for the Davey O'Brien National Quarterback Award, the it was announced Monday afternoon.
In alphabetical order, the semifinalists include Notre Dame's Ian Book, Matt Corral of Ole Miss, Texas' Sam Ehlinger, Justin Fields of Ohio State, UCF's Dillon Gabriel, Sam Howell of North Carolina, Alabama's Mac Jones, D'Eriq King of Miami, Clemson's Trevor Lawrence, Grayson McCall of Coastal Carolina, Texas A&M's Kellen Mond, Penix, Iowa State's Brock Purdy, Spencer Rattler of Oklahoma, Cincinnati's Desmond Ridder, Kyle Trask of Florida and BYU's Zach Wilson.
In all, 17 players received the honor, while 16 will be eligible to be named finalists. Penix will not be eligible for finalist honors due to a season-ending injury. Per Foundation protocols, the next highest vote getter was added to the semifinalist contingent.
Penix, who suffered a season-ending ACL injury against Maryland on Nov. 28, completed 124-of-220 (56.4 percent) for 1,645 yards with 14 touchdowns and four interceptions, and he rushed for a pair of TDs in 2020.
Entering the Terrapins game, he led the league in passing yardage, passing yardage per game (312.2, 9th nationally), passing scores, completions, attempts, 60-yard passing plays (4, T-2nd), 50-yarders (6, T-7th), 40-yarders (tied 6, T-33rd) and 30-yarders (11, T-39th).
Penix owns a 10-2 record as a starter and is 255-of-414 (61.6, 2nd in program history) for 3,258 yards with 25 touchdowns, eight INTs and a 143.8 pass-efficiency rating in 15 games. He has 189 yards on the ground on 47 attempts (4.0 average) with four TDs.
The Davey O'Brien National Quarterback Award, first issued in 1981, is the nation's oldest and most prestigious quarterback award. The Foundation's national selection committee is comprised of journalists, broadcasters, commentators and former winners.
The next step in the process will be to select the award's three finalists from these 16 quarterbacks. Round two fan voting is now open and will close on Sunday, Dec. 20. National selection committee voting will take place from Dec. 16-20.
The three finalists will be named on Tuesday, Dec. 22. The winner is to be announced live on Thursday, Jan. 7, 2021, on the 30th annual The Home Depot College Football Awards, which will be held virtually from 7-8:30 p.m. (ET) on ESPN.
Davey O'Brien Foundation 
The Davey O'Brien Foundation was created in 1977, and the National Quarterback Award, the oldest and most prestigious college quarterback award, was first issued in 1981. Over its time, the Davey O'Brien Foundation has given away more than $1.2 million in scholarships and university grants to help high school and college athletes transform leadership on the field into leadership in life. In 1938, O'Brien, who was a star quarterback for TCU, became the first player ever to win the Heisman Trophy, Maxwell Award and Walter Camp Award in the same year. He was inducted into the College Football Hall of Fame in 1955. For more information, visitwww.DaveyOBrien.org.
Davey O'Brien National Quarterback Winners 
Jim McMahon (BYU, 1981), Todd Blackledge (Penn State, 1982), Steve Young (BYU, 1983), Doug Flutie (Boston College, 1984), Chuck Long (Iowa, 1985), Vinny Testaverde (Miami, 1986), Don McPherson (Syracuse, 1987), Troy Aikman (UCLA, 1988), Andre Ware (Houston, 1989), Ty Detmer (BYU, 1990-91), Gino Torretta (Miami, 1992), Charlie Ward (Florida State, 1993), Kerry Collins (Penn State, 1994), Danny Wuerffel (Florida, 1995-96), Peyton Manning (Tennessee, 1997), Michael Bishop (Kansas State, 1998), Joe Hamilton (Georgia Tech, 1999), Chris Weinke (Florida State, 2000), Eric Crouch (Nebraska, 2001), Brad Banks (Iowa, 2002), Jason White (Oklahoma, 2003-04), Vince Young (Texas, 2005), Troy Smith (Ohio State, 2006), Tim Tebow (Florida, 2007), Sam Bradford (Oklahoma, 2008), Colt McCoy (Texas, 2009), Cam Newton (Auburn, 2010), Robert Griffin III (Baylor, 2011), Johnny Manziel (Texas A&M, 2012), Jameis Winston (Florida State, 2013), Marcus Mariota (Oregon, 2014), Deshaun Watson (Clemson, 2015-16), Baker Mayfield (2017), Kyler Murray (2018) and Joe Burrow (2019).
National College Football Awards Association (NCFAA) 
The Davey O'Brien National Quarterback Award is a member of the National College Football Awards Association (NCFAA), which encompasses the most prestigious awards in college football. Founded in 1997, the NCFAA and its 25 awards now boast over 800 recipients, dating to 1935. Visit ncfaa.org and @NCFAA on Twitter to learn more about the association.