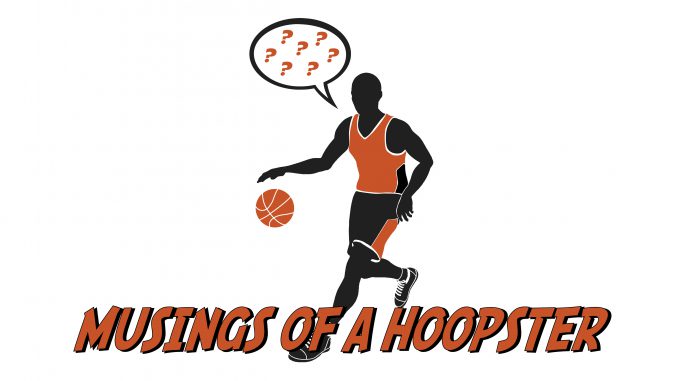 Musings of a Hoopster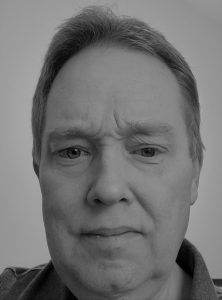 Shawn Martin
ExcelHSports.com
Columnist
As sports fans, I'm guessing most of you probably watched the just completed Super Bowl between Tampa Bay and Kansas City.
It was somewhat surprising I think, in how the Chiefs played Sunday in the biggest game of the season.
Certainly, there are some reasons that was the case.
They had to do a major reshuffle along their Offensive Line in-between the Conference Finals and the Super Bowl because of injuries.
Chiefs Quarterback Patrick Mahomes had a bad turf toe injury suffered in an earlier game this season and will require surgery this offseason. It progressively worsened throughout the game, and near the end, he had trouble planting and delivering the ball with any zip on it – let alone, running for his life because of the patchwork Line.
One of their defensive coaches – and the son of head coach Andy Reid – had a wreck during the week of the Super Bowl and it seriously injured two kids in the other car. Britt Reid did not make the trip to Tampa for the game.
They have been rock stars since last February's Super Bowl victory – commercials, big contracts, lots of attention for most of the team. All great things and well deserved. But tough to manage sometimes.
Those are things that happen in sports to every player and every team that is very successful, and at some point has to deal with the distractions and the normal casualties of playing a sport where an injury is may be just around the corner. At this time of the season, NO NFL players are 100% healthy.
The Chiefs are incredibly talented, well coached, well managed, and are going to be a force for many years to come. But Sunday was not their day.
Their experience this season as the defending champion – and definitely the ending last Sunday night – reminds me of a coaching experience I had almost 22 years ago.
In 1998, I was an assistant coach at Lafayette Central Catholic. It was the first year of Class Basketball in Indiana and our team advanced to and won the first state championship in the smallest enrollment class.
The following season we were then the hunted.
A much different thing!
We had trials – literally – and tribulations all season. We had a new, inexperienced backcourt, a freshman starter, and we had to fight for the eligibility of our talented forward – a case that was won in Federal Court with an injection against the IHSAA that allowed the kid to play.
We received a lot of positive attention for winning during the 1997-98 season. We then got a lot of backlash from people who didn't like all the attention we were getting the ensuing years. Still do.
To say that the 1998-99 season was a challenge to go through would be an understatement.
Watching the Chiefs all this season deal with the ultimate success, the injuries, a worldwide pandemic, and all of the other distractions that come with the territory, it does remind me a lot of our experience.
While the Chiefs won almost every game this season, were the #1 seed in the AFC, and were a Super Bowl favorite from opening night, they kind of sleepwalked through the season. They didn't put up video game numbers very often, they didn't usually win by huge margins. They kind of coasted all season long.
Most Championship teams do the same. Currently, this is longest streak of no repeat winners during the entire Super Bowl era – circa 1966. The New England Patriots in 2004 and 2005 are the last to repeat. It is hard – REALLY HARD – to keep that drive and edge to overcome, maintain, and conquer. Especially when everyone puts a target on your back as who they have to beat.
Entering the 1999 state tournament, we were 14-6 and looked nothing like a sectional contender, let alone state.
Two weeks before the sectional, we lost to my Alma Mater, Rossville, by 17, and that is who we met in the sectional championship game. We played almost a perfect game that night and won by two. Then in the semi-state championship game, we played another really good game against a conference foe, Tri Central, and won that game by 3.
So, we really only played "well" (by our standards) twice and found ourselves in the biggest game we could play in.
March 27, 1999 my Lafayette Central Catholic Knights met Tecumseh in the opening game of the IHSAA State Finals in the old RCA Dome.
All week, we heard how impressive it was to get back to Indianapolis with a chance to repeat. Tecumseh was a good team – better than "the really smart coaches" we had thought. We of course, never told our players outright that we didn't think they could beat us, but watching tape, talking to other coaches, and developing our game plan, we never imagined they could beat us. I'm positive that that probably came across to the kids subconsciously.
We learned A LOT that day, that week, that whole season. We won two more state titles in four years after that. You aren't given championships no matter how talented, how well coached, or how experienced you are. You have to earn every one of them, have some good luck a couple of times, and be ready to perform at a high level when those championship moments happen.
The team that our coaches – me very much included – thought couldn't beat us, came out and socked us right across the chops. They didn't care one bit about how big or talented we were or what we had done the year before. They played without fear.
They kicked our tails by a dozen points on state wide television. It wasn't even that close. Want to guess what it feels like to lay an egg on state wide TV? It's not very fun.
Their coaches made them believe they could win – should win. I'm guessing Buccaneers head coach Bruce Arians and his staff – and probably a certain "elderly" Quarterback too – had those guys KNOWING that they would win.
The championship mentality is the most important thing. Believing in yourself, your teammates, your coaches, and your plan is so important.
It is a lot more important than whether you can dunk, what your 40 time is, or how much you bench press.
As I found out March 28th, 1999, the Sun does come up the next morning. We now remember fondly the wonderful accomplishment of fighting through a lot of adversity and getting somewhere special. I've been four times – I haven't been five times that many. And I'm a VERY LUCKY coach. I know that.
This will be a learning experience for the Chiefs. They are primed to be very good for awhile. They'll be fine.