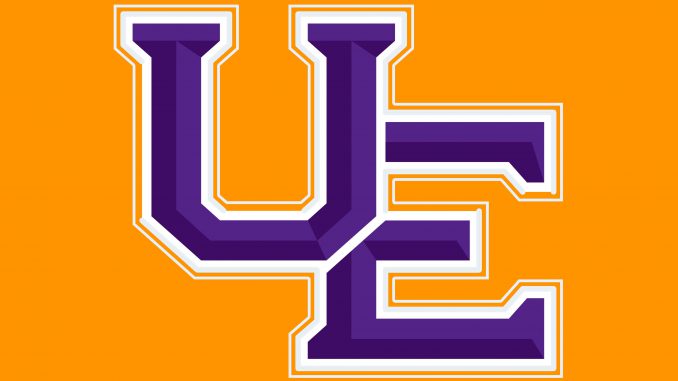 Aces back home for pair of games against Drake
Evansville puts undefeated home record on the line against Bulldogs
Credit Source: University of Evansville Athletics
EVANSVILLE –
Looking to preserve an unblemished record at home, the University of Evansville women's basketball team hosts Drake this weekend for a pair of Missouri Valley Conference contests on Thursday and Friday inside Meeks Family Fieldhouse.
Evansville vs. Drake | 6 PM | Jan. 7 & 8
Date | Time
Thurs., Jan. 7 | 6 PM
Fri., Jan. 8 | 6 PM
Location
Evansville, Ind.
Site
Meeks Family Fieldhouse
Jan. 7 & 8
Evansville vs. Drake
Follow Along
Live Stats | ESPN3 (Game 1) | ESPN3 (Game 2)
Evansville
Women's Basketball Site | Twitter | Game Notes
Last Time Out: SIU 69, Evansville 51
Sophomore Abby Feit bounced-back with 15 points and eight rebounds to lead the Aces, while fellow sophomore Sydney Thurwalker scored 11 points and recorded five rebounds coming off the bench.
Jossie Hudson narrowly missed scoring in double-figures with nine points in the game. For the Salukis, Payton McCallister powered SIU with 17 points, including three triples.
The Aces kept pace with SIU for much of the opening half, trailing by just one with 6:25 left in the second quarter.
Following Evansville cutting its deficit to one, SIU closed the half on an 18-8 run to take an 11-point lead at the break.
Despite making multiple pushes back, Evansville was unable to close back within single digits of the Salukis as SIU's lead grew as large as 20 in the 69-51 win.
Previewing the Matchup: Drake
Evansville and Drake are meeting for the 59th time in series history with the Bulldogs owning a 44-14 advantage in the all-time series
Drake captured both of last season's meetins, first with a 108-44 win on Jan. 19 in Des Moines followed by a 66-51 win on Feb. 13 in Meeks Family Fieldhouse.
The Bulldogs enter the back-to-back games with an 11-game winning streak over the Aces dating back to an 84-79 overtime win for Evansville in the MVC Tournament on March 13, 2015.
Drake is coming off a weekend split with Bradley, taking the first game, 71-56, and falling in the second game, 80-75.
The Aces failed to reach the 60-point mark in each of their contests at SIU this past weekend, marking the first times this season that Evansville has scored less than 60 points.
Evansville looks to defend home court this week as the Aces enter the Drake series with an unblemished 4-0 record inside Meeks Family Fieldhouse this season.
Over the next two weeks, Evansville will play four-straight home games, first with a home series against Drake, followed by a pair of games against Bradley.
The Aces are in search of their first MVC win since a 59-56 win over Indiana State on March 1, 2019.
Forcing Opponents Into Fouls
Improving upon recent seasons, Evansville has drawn more fouls on its opponents.
Evansville sits in the 100th-percentile in opponent foul percentage with 28% of possessions on both the offensive and defensive end resulting in an opponent foul.
Sophomore Abby Feit leads the Aces in fouls drawn this season, drawing 31 fouls through seven games.
Maintaining Top 5
Despite hitting just two three-pointers on Saturday, Evansville held its position in the top five in the nation in three-point percentage.
The Aces are shooting 43% from beyond the arc on the season, hitting 39 triples.
INFO: For all of the latest information on University of Evansville athletics, visit GoPurpleAces.com or follow the program on Twitter via @UEAthletics.