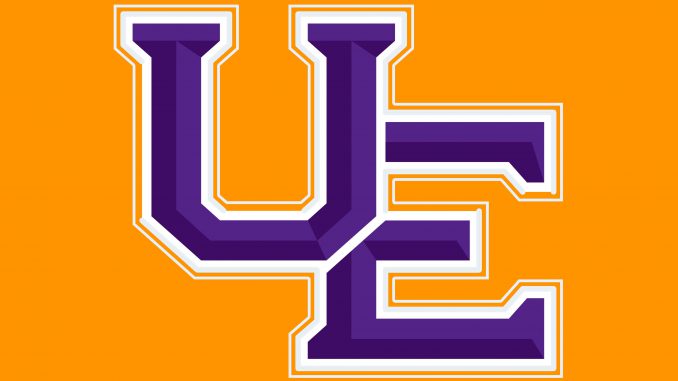 Aces show fight in loss at Illinois State
Feit leads Evansville with 10 points, six boards
Credit Source: University of  Evansville Athletics
NORMAL, Ill. –
Playing with just seven players on the night, the University of Evansville women's basketball team showcased its grit in a 73-48 loss to Illinois State in Redbird Arena on Thursday evening in Normal, Ill.
Back in her hometown, sophomore Abby Feit led the Aces, scoring 10 points and adding six rebounds on the evening. Just coming-up short of a double-digit performance, sophomore Sydney Thurwalker recorded nine points and matched Feit with half-a-dozen boards. The Redbirds were led by Mary Crompton with 14 points, leading a trio of Illinois State scorers in double-figures.
Evansville put up a valiant effort in the first 10 minutes of action, keeping pace with the Redbirds each step of the way. An important point for early momentum came with less than three minutes remaining in the opening quarter as redshirt-senior Jada Poland knocked-down a pair of triples in three possessions to give the Aces a 12-11 lead. In the second period, Illinois State edged in front with a 22-13 advantage in the second quarter, giving ISU a 36-27 lead at the break. The Redbirds' depth came in handy in the second half as ISU pulled away for the 73-48 victory behind a 37-21 advantage in the second half.
Despite the end result, Evansville showed well in the most statistical categories on the night. Showcasing their hustle, Evansville grabbed 33 boards to 39 for Illinois State and the Aces found a good portion of their scoring inside with 20 points in the paint in the game.
The defensive effort showed for Evansville, especially in the Redbirds shots from beyond the arc. Illinois State was limited to just 7-24 (29.2%) from three on the evening. The Aces entered the game in the top 150 in the nation in three-point field-goal defense, allowing opponents to shoot 30.1% from deep this year.
Evansville and Illinois State close-out their series on Friday with a 4 PM matchup inside Redbird Arena in Normal, Ill.