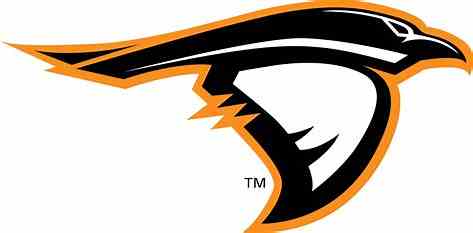 (RV) Hope Hands Ravens Loss in Season Opener
Credit Source: Anderson University Athleticds
Hope College handed the Anderson University football team a 42-7 loss on Friday in Holland, Mich.
The Flying Dutchmen (1-0) entered Friday's contest receiving votes in the D3football.com national poll. Hope held a 587-234 against Anderson (0-1) in total offense. The Ravens found the scoreboard in the second quarter when Tyson Harley (New Palestine, Ind./Mount Vernon) completed a 56-yard touchdown pass to James Tucker (Brookville, Ind./Franklin County).
Harley threw for 215 yards and a touchdown. Tucker contributed 67 receiving yards, four receptions and a reception touchdown. Michael Ferraro (Wantagh, N.Y./Wantagh) also provided seven receptions.
Sam Feola (Ridgeville, Ind./Monroe Central) led the Ravens with eight tackles. Javonte Malone (Fort Wayne, Ind./South Side) and Aidan Roach (Clayton, Ind./Cascade) each blocked extra-point attempts. Jose Olivo (Knightstown, Ind./Knightstown) picked off a pass and returned it 16 yards. Malone and Jacen Beckman (Connersville, Ind./Connersville) produced seven tackles apiece while Caden McClain (Pendleton, Ind./Pendleton Heights), Alex Laccabue (Tampa, Fla./Calvary Christian) and Austin Weiland (La Porte, Ind./New Prairie) turned in five tackles each. Tristan Chambers (Fort Wayne, Ind./Concordia Lutheran) came up with a sack. Caleb Oliver (Marion, Ind./Marion) converted his only extra-point attempt and pinned a punt inside the 20.
Anderson battles Lakeland University (1-0) next Saturday at 1:30 p.m. at Macholtz Stadium.
https://athletics.anderson.edu/sports/fball/2021-22/releases/2021090462bipd
Anderson Football Fall 2021 Season Preview
Credit Source: Anderson University Athletics
The Anderson University football team opens the season against Hope College on Friday at 6 p.m. in Holland, Mich.
Anderson closed out the Spring 2021 season with a 1-4 overall record and a 1-4 Heartland Collegiate Athletic Conference (HCAC) record. The Ravens topped Manchester University by a score of 55-27 to reclaim The Bronze Ball for the first time since 2011. Anderson tied for sixth in the HCAC Preseason Poll.
The Ravens bring back eight starters on offense and eight starters on defense from last year. Wide Receiver James Tucker (Brookville, Ind./Franklin County) returns after being tabbed with D3Football.com first-team all-region honors and first-team all-Heartland Collegiate Athletic Conference (HCAC) honors last year. Anderson brings back four second-team all-HCAC selections, including quarterback Tyson Harley (New Palestine, Ind./Mount Vernon), offensive lineman Alex Parra (Indianapolis, Ind./Perry Meridian), linebacker Juancarlos Ramirez (Marion, Ind./Marion) and wide receiver Zac Tallent (Lakeland, Fla./George Jenkins). The Ravens also return all-HCAC Honorable Mention recipients defensive lineman Tristan Chambers (Fort Wayne, Ind./Concordia Lutheran), defensive back Sam Feola (Ridgeville, Ind./Monroe Central) and running back Reggie Lipscomb (Indianapolis, Ind./Pike). Defensive Lineman Jawan Coney (Hammond, Ind./Morton), who joined Tallent and Tucker as recipients of national weekly recognition, also returns.
The Ravens once again cracked the national offensive leaderboards several times last season. Harley finished the season as the national leader in completions per game for the second year in a row. The quarterback from New Palestine completed 39.5 passes per game, which was 9.5 completions per game more than the player in second. Among NCAA Division III leaders, Harley ranked second in passing yards per game (374.2), fourth in completion percentage (.684) and eighth in points responsible for per game (23). In receptions per game, Anderson closed out with two of the top 3 spots as Tucker took second with 10.6 receptions per game and Lipscomb secured third with 10.5 receptions per game. Lipscomb locked up second in the nation with 15 points per game. Tucker also posted 123.4 receiving yards per game, which ranked 10th in the nation.
Fans can tune into the full season preview with head coach Steve Rock here.
Coach Rock Announces Football Staff for Fall 2021 Season
Credit Source: Anderson University Athletics
Anderson University head football coach Steve Rock announced his staff for the Fall 2021 season, which was announced on Friday.
Coach Rock returns to the Ravens in his fourth full season as head coach. Jeremy Lochner returns for his third full season as defensive coordinator while Joey Lochner returns in his third year as defensive backs coach. Eric Lantz joined the Anderson staff in June as offensive coordinator and will be entering his first season with the Ravens. Jeremy Lochner will also coach the linebackers while Lantz will also coach the quarterbacks and tight ends.
Coach Rock has also announced the additions of Brandon Pahl, Colt Arthur, Jake Yager, Casey Rowe, Shawn Baldwin and Julius Williams to the Anderson football coaching staff.
"I am excited for this season under the leadership of this coaching staff," Steve Rock said. "Every position group has a position coach that has been able to spend significant time under the direction of Coach Lantz and Coach Lochner this summer in preparation for the season. The staff come from various backgrounds and playing experience, and I believe that is valuable for the development of our players on and off the field. The team has bought in and is ready for a fun season!"
Pahl has been named Anderson's offensive line coach. He competed on the offensive line for Ohio State University for five years and graduated in 2020. Pahl also spent five summers as a camp counselor for offensive linemen while at Ohio State. During the 2020-21 season, Pahl served as the head wrestling coach and assistant football coach at Morgan County High School in McConnelsville, Ohio. Pahl is currently pursuing a Master of Business Administration at Anderson.
Arthur has been selected as Anderson's wide receivers coach. He competed for Trine University for four years as a wide receiver. Arthur graduated from Trine in 2021 with a Bachelor of Science in Special & Elementary Education.
Yager has been named as Anderson's running backs coach. He competed as a wide receiver for the Ravens for four years from 2011-14 and played in 11 games. Yager spent two years as a general manager at LA Fitness. He has also worked as a rehabilitation technician with Athletico Physical Therapy and a sports performance coach with Acceleration Indiana.
Rowe has been selected as Anderson's defensive line coach. He has spent four years as a line coach at the high school level. Rowe coached the offensive and defensive lines at Prairie Heights High School in LaGrange during the Spring of 2021. During the fall 2019 and fall 2020, Rowe served as the defensive line coach for Crown Point High School. Rowe spent the prior two years as a defensive line coach for Bishop Leurs High School in Fort Wayne. As a player, Rowe competed for Manchester University for a year and Trine University for three years as a defensive tackle. Rowe graduated in 2017 with a Bachelor of Science in Business Administration with a concentration in Finance.
Baldwin has been named Anderson's outside linebackers coach. He served as an assistant coach for Ablemarle High School in Ablemarle, N.C. in 2018. Baldwin also worked as a defensive backs coach for the Denico Autry Football Camp in three consecutive summers. He was part of the Stanly County Slammers coaching staff as an assistant in 2017. Baldwin also served on the U.S. Air Force Reserve as a Security Forces-Staff Sergeant for five years, beginning in 2016. He also spent two years as an athletics assistant for Ablemarle Parks & Recreation in Ablemarle.
Baldwin graduated from the University of North Carolina Wilmington in 2021 with a Bachelor of Arts degree in Tourism, Recreation and Sport. He is currently pursing a Master of Business Administration at Anderson. Baldwin has earned a Digital Video Editing certificate and a Football GM & Scouting certificate from Sports Management Worldwide in Portland, Ore. as well as a Personal Trainer certification from the International Sports Science Association in Phoenix.
Williams has been selected as an Anderson strength and conditioning/defensive backs coach. He spent the last 10 years at various training facilities, universities, and fitness centers designing and implementing a variety of strength and condition programs throughout the Florida region. During the 2011 season, Williams served as a strength and conditioning coach at NCAA Division I's Northern Illinois University. Williams graduated from Ball State University in 2007 with a Bachelor of Science in Exercise Science. He then earned a Master of Science in Sport Management from Northern Illinois in 2012.
Anderson University is on a mission to educate students for lives of faith and service, offering more than 60 undergraduate majors, 30 three-year degrees, 20 NCAA Division III intercollegiate sports, alongside adult and graduate programs. The private, liberal arts institution is fully accredited and recognized among top colleges for its business, computer science, cybersecurity, dance, engineering, nursing, and teacher education programs. Anderson University was established in 1917 in Anderson, Indiana, by the Church of God.
https://athletics.anderson.edu/sports/fball/2021-22/releases/20210903ha9ca5