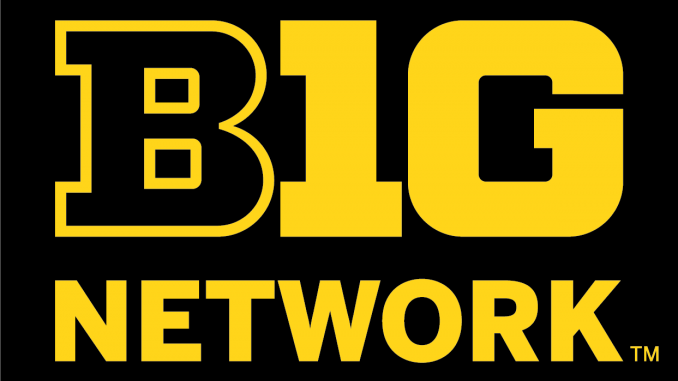 GAME DAY AT KINNICK STADIUM
Credit Source: University of Iowa Athletics
IOWA CITY, Iowa – The University of Iowa announced today several important operational changes for football game days at Kinnick Stadium for the 2021 season. These changes range from new entry gates and mobile parking and ticketing to the new alcohol pilot program inside the stadium.
All parking passes and tickets for Hawkeye home games will now be accessed on mobile devices. Mobile tickets and parking passes will be delivered via email or text message. Benefits to mobile ticketing include the elimination of waiting in Will Call lines and the ability to transfer tickets easily.
In order to enhance customer service and flexibility, mobile parking passes will replace printed hangtags for all vehicles except those receiving passes for RVs or those receiving a pass for a reserved space in Lot 43W. Printed PDF tickets and parking passes will not be accepted on game day. For information on how to purchase, download and access mobile parking passes and tickets, visit hawkeyesports.com/mobiletickets/. To avoid issues on game day, please download and save your parking pass in advance, as venue connectivity can vary. There is no need to print the QR code.  It can be scanned directly from your phone. Day-of game parking remains $25 but only debit or credit cards will be accepted.
Parking lots open six hours prior to kickoff, but not earlier than 6 a.m. Queuing on the streets prior to the opening of parking lots will not be allowed. RVs are an exception and will be permitted the night prior to the game to avoid the mixing of RVs and other passenger vehicles.
Hancher and Hawkeye Commuter Lots remain free with CAMBUS service. Day-of-game parking may still be pre-purchased through the University of Iowa athletics ticket office before 12 p.m. on Friday of game week.
New entry gates to Kinnick have been placed at the four corners of the stadium as well as Gate A. Premium entry gates will remain the same. The new entry gates allow for 10 more lanes for fan entry to flow into the stadium.
Krause Family Plaza (located on the south end of Kinnick Stadium, outside Gate A) is open to the general public prior to the game, until the conclusion of the Hawk Walk (two hours before kickoff). Following the Hawk Walk, Krause Family Plaza will be cleared of all fans. The plaza will then serve as an extension of Kinnick Stadium, and a game ticket will be required to access the space.
Along with mobile ticketing, all game day concessions inside of Kinnick Stadium will be cashless. Only credit and debit cards will be accepted. This includes the sale of all alcoholic beverages as part of the new alcohol pilot program.
All beer, wine and hard seltzer beverages offered for sale will be dispensed in university-issued cups or in cans or plastic bottles that must be opened prior to being served to the purchaser. No alcoholic beverages are allowed to be brought in or taken out of Kinnick Stadium.
For all gameday information, visit: https://hawkeyesports.com/footballgameday
THE VARSITY NETWORK CREATED FOR COLLEGE SPORTS fans
DEBUTS WITH A SIGNATURE APP
 Credit Source: University of Iowa Athletics
Provides an Array of Free Content, Live Gameday Audio Streams from Iconic College Brands Across the U.S.
PLANO, Texas (Aug. 25, 2021) – College sports fans – the most loyal, ardent fans in all of sports – now have access to an app called The Varsity Network. The Varsity Network conveniently brings together free live gameday broadcasts for hundreds of schools during various sports seasons, original content and national college programming such as College Sports Now, College Football Blitz and the new College Football Saturday Night with Mike Golic and Kate Scott. It is built and powered by LEARFIELD, the preeminent player in college multimedia rights, licensing, technology and data.
Fans can download the app for iPhone or Android use for instant access to free gameday audio streams and receive push notifications to remind them of games starting or upcoming audio broadcasts.
"Our app is a free, convenient way for college sports fans all across the country to consume LEARFIELD-driven gameday audio streams through one home base – The Varsity Network," said LEARFIELD EVP/Managing Director-Media & Partnerships Group Rick Barakat. "College sports fans represent the largest fanbase in the U.S., and we're thrilled to make this available as the 2021-22 season kicks off. It's ideal for our school partners, and it's a seamless connection point for fans everywhere, on gameday or any day, wherever they live."
LEARFIELD works with more than 1,000 intercollegiate athletic programs, conferences, alumni associations and arenas across the nation, and provides numerous solutions to college athletic departments, performing arts centers and event organizers. The company is the athletics multimedia rightsholder to nearly 200 schools in which the live gameday broadcasts will originate. Any audio broadcast produced by LEARFIELD for its school partners will be accessible to fans through The Varsity Network.
"Fans now have a one-stop hub where they can find, favorite and listen to any of our gameday audio streams, original content and podcasts for their alma mater or any other college colors they bleed," added Barakat.
The Varsity Network app was developed by SIDEARM Sports, a LEARFIELD company and the nation's leading digital provider powering more than 1,400 official college athletic websites and mobile apps.
"College sports fans are incredibly passionate about following their favorite teams. Our signature app is a perfect complement to the overall plans we have for The Varsity Network," said SIDEARM Sports CEO and Founder Jeff Rubin. "We're delivering to fans exactly the type of content we know they want through the app, as step one in our debut of The Varsity Network, a multi-faceted platform."
LEARFIELD is a leading media and technology services company in intercollegiate athletics. The company unlocks the value of sports for brands and fans through an omnichannel platform with innovative content and commerce solutions. LEARFIELD services includes licensing and multimedia sponsorship management; publishing, audio, digital and social media; data analytics; ticketing, ticket sales and professional concessions expertise; branding; campus-wide business and sponsorship development; and venue technology systems. Since 2008, it has served as title sponsor for the acclaimed LEARFIELD Directors' Cup, supporting athletic departments across all divisions.
###
University of Iowa Athletics Department Introduces Raptor Ambassadors
Credit Source: University of Iowa Athletics
The University of Iowa Athletics Department and the Iowa Raptor Project (IRP), a program of the University of Iowa College of Education, are partnering on a joint wildlife conservation education initiative.  This program will integrate Raptor Ambassadors, featuring native Red-tailed Hawks and Peregrine Falcons, into select University of Iowa athletic events.  These appearances will generate messaging tied to the educational and research efforts of the Iowa Raptor Project (IRP).  The IRP will be the caretakers and trainers for all the Raptor Ambassadors involved in the program.  The health, safety, and security of the animals will be the primary focus at all times.
More information is available at https://hawkeyesports.com/hawks/
IOWA FARM BUREAU AND UNIVERSITY OF IOWA ATHLETICS ANNOUNCE FORMER HAWKEYE STANDOUT MARSHAL YANDA AS 2021 AMERICA NEEDS FARMERS (ANF) WALL OF HONOR RECIPIENT
Fans Invited to Kinnick Stadium to Celebrate Annual ANF Game Day Oct. 9 vs Penn State
Credit Source: University of Iowa Athletics
WEST DES MOINES, Iowa—Sept. 2, 2021—  Iowa Farm Bureau and the University of Iowa Athletics Department recognize former Hawkeye great and 13-year NFL star Marshal Yanda as the 2021 America Needs Farmers (ANF)  addition to the Wall of Honor.  Yanda is the ninth recipient of the ANF Wall of Honor, which salutes former University of Iowa football players who exemplify the tenacity, work ethic and character of the Iowa farmer.
Iowa Farm Bureau and the Hawkeyes will celebrate America's farmers and the important role agriculture plays in our daily lives during the annual ANF Game Day, Saturday, Oct. 9 at Kinnick Stadium. Yanda, a native Iowan and decorated former NFL All-Pro guard, represents the fifth generation raised on his family's dairy farm five miles north of Anamosa, and he credits his on-field success to his farm upbringing and watching his parents work diligently milking cows twice a day, 365 days a year.
"The things I learned growing up on the farm, like pride and work ethic, took me to the highest level of professional sports and winning a Super Bowl, but that all started right here on the farm," said Yanda.  "Those values were instilled in me by my parents and it's how I live my life today, and I still carry those lessons with me every day."
Long before reaching the pinnacle of professional football and hoisting the Lombardi Trophy following the Baltimore Ravens' 2012 Super Bowl win, Yanda was an Iowa farm kid with tenacity and a dream. Yanda was a star player for North Iowa Area Community College (NIACC) during his freshman and sophomore collegiate seasons, but nobody envisioned that a decade later Yanda would be widely considered one of the best offensive linemen in the NFL.  Following two years at NIACC, Yanda transferred to the University of Iowa to play his final two seasons for Moon Family head coach Kirk Ferentz and collected numerous awards and accolades before being selected in the third round of the NFL draft. Yanda credits that success to the work ethic he learned from his parents on the farm. The commitment to continuous improvement that embodied Yanda's football career is something he also sees in agriculture.
"Farmers are always trying to do better and improve the care for the animals; treating animals with care and respect is how we make our living," Yanda said. "There are a lot of farmers doing great things and working to make things better every day, and it's great to be a part of."
Previous ANF Wall of Honor recipients include Casey Wiegmann (2012), Jared DeVries (2013), Bruce Nelson (2014), Robert Gallery (2015), Dallas Clark (2016), Chad Greenway (2017), Aaron Kampman (2018) and Matt Kroul (2019).
"Agriculture is a huge part of our daily lives.  From buying vegetables and meat in the grocery store to just needing food and fuel to live, it's clear that everything comes from farming," said Yanda.  "I'm happy to be a part of ANF to help shed some light on the importance of farming."
A gold ANF decal was placed on players' helmets during the Hawkeyes' 1985 Rose Bowl season by head coach Hayden Fry to show support for farmers during the 1980's Farm Crisis. The Hawkeye helmets still have the special decal on them today. This year marks the 36th anniversary of ANF, a longstanding tribute to America's farmers, and the 10th year IFBF and the University of Iowa have partnered to help connect Iowa's farm families to consumers to learn more about the production of food, fuel and fiber.
"The annual ANF game is a great opportunity for fans to meet Iowa farmers and learn about the diversity of Iowa agriculture while celebrating its impact in Iowa and around the country," says IFBF President Craig Hill. "Marshal Yanda embodies everything ANF is all about– his farm strong work ethic, pride in Iowa agriculture and doing things the right way.  We are grateful to add another exemplary former Hawkeye to the ANF Wall of Honor."
During the ANF Game Day on Oct. 9, fans can stop by the ANF Legends Tent at Krause Family Plaza to meet farmers who grow and raise their food, play games to win great prizes and get autographs from former Hawkeye and NFL greats, including Yanda.  Fans can show their ANF and Hawkeye pride by purchasing ANF merchandise during game day in shops around the stadium with a portion of the proceeds benefitting the Iowa Food Bank Association. Since the ANF partnership began, more than $180,000 has been raised to feed hungry Iowans.
Additionally, IFBF and the Hawkeyes have teamed up for the "ANF Game Day Experience" contest where one lucky fan will win the experience of a lifetime including four tickets to the ANF game, on-field sideline access, a football autographed by Ferentz and ANF gear.  For a chance to win, go to IowaFarmBureau.com/ANFExperience and take a short, multiple-choice quiz to see how Iowa farmers are providing our daily diets with high quality proteins while also responsibly caring for the environment and their animals. The contest will run Aug. 30 through Sept. 30 with the winner announced shortly after. Fans can enter every day of the contest period, with one daily entry per valid email address.
For more information about ANF and Game Day activities, visit www.americaneedsfarmers.org.