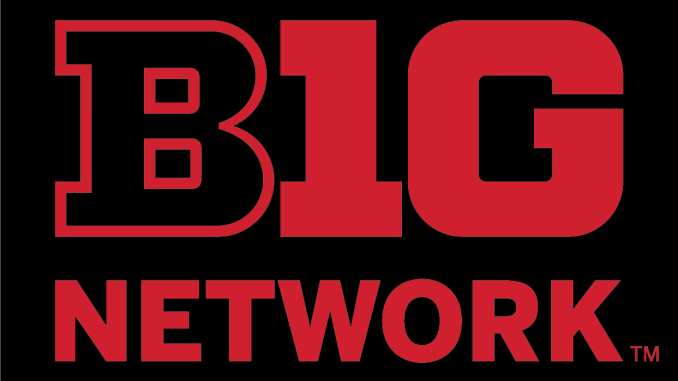 Credit Source: Rutgers University Athletics
Women's Hoops Runs Past Monmouth to Start 1-0 
Arella Guirantes nets 22; Diamond Johnson shines in debut with 15 
PISCATAWAY, N.J. – The lingering question from the 2020-21 Rutgers women's basketball preseason: how would a heralded freshman class mix in with the returning veterans? Rutgers Nation got its answer on Friday afternoon in the Scarlet Knights' 82-38 drubbing of Monmouth in the season opener at a fanless RAC.
They're going to play, and following Arella Guirantes' lead, they're going to score.
Guirantes scored a game-high 22 on 7-of-13 shooting from the field, as a new player chased her into double-digits. Freshman Diamond Johnson, the No. 6 ranked recruit in the nation, connected on her first three shots from the floor, ending with 15 points in her debut on 5-of-6 shooting and 3-of-4 from three-point land. Liz Martino (7) and Sakima Walker (5) combined for 12 points, also in their first college games.
The Scarlet Knights took control of the season opener with a 33-4 run spanning 12:28 of clock midway into the second quarter. The 35-10 lead only ballooned from there with 10 different Rutgers players contributing to the scoring, including junior transfers Stephanie Guihon and Destiny Marshall in their Rutgers debuts.
Guirantes, a Big Ten Coaches Preseason Co-Player of the Year, sank a pair of threes as part of her 22, joining a stuffed stat line of five rebounds, five assists, three steals and three blocks.
Zipporah Broughton got the start at point guard with nine points, an assist and a steal.
Tekia Mack reprised her starting role and began her quest for Big Ten Defensive Player of the Year with a career-high six steals and a block. She scored nine points with six boards and three assists.
Rutgers held distinct advantages in paint points (26-10), points off turnovers (42-6), fast break points (23-3) and bench points (33-18).
Rutgers matched its season high from last season with 18 steals.
A 15-2 Rutgers run in the first quarter began with Guirantes' three-point play and ending with Martino's first college points, painting the picture of a dominant performance fueled by veterans and rookies meshing beautifully on the floor.
Within a minute of stepping on the court for her much-anticipated collegiate debut, Diamond Johnson's tough defense forced a Monmouth travel, which led to Rutgers' first points of the season and the first points of Johnson's college career on a smooth two-point jumper from the top of the key. Ninety seconds later, Johnson started 2-of-2 from the field with a three-pointer for Rutgers' first lead at 8-6, one it would not relinquish.
Rutgers scored 16 straight points (18 overall bridging quarters) before Monmouth got its first bucket of the second quarter. Baskets by Tyia Singleton, Martino and Guihon over the final two minutes sealed a 42-14 lead at the break.
Johnson capped an 8-0 run with a triple and Mael Gilles began a 15-0 run with a three-ball of her own to finished the third period up 68-22.
RU led by as much as 52 with 3:58 to play in the fourth quarter. Broughton scored six straight points for the Scarlet Knights before Marshall made her first Rutgers splash with a deep two-pointer with 1:22 remaining.
Diamond Johnson's 15 points was the most in a Rutgers freshman debut since Betnijah Laney recorded 18 points against California on Nov. 13, 2011. Laney played 22 minutes with a 7-of-19 mark from the field, compared to 20 minutes and 5-of-6 shooting for Johnson.
Freshmen Diamond Johnson, Liz Martino, Sakima Walker, Chyna Cornwell and Erica Lafayette made their collegiate debuts on Friday.
Redshirt junior Stephanie Guihon, after sitting out a year in residence with Rutgers, made her first Scarlet Knight appearance with four points and a rebound on 2-of-2 shooting.
Redshirt junior transfer Destiny Marshall also made her RU debut in the fourth quarter with a 1-of-1 performance from the field and two points.
Arella Guirantes reached the 20-point plateau for the 19th time in her career after posting 15 such games last season.
The Scarlet Knights move to 16-10 in season openers under Coach Stringer.
Rutgers improves to 20-6 under Coach Stringer in home openers, and goes to 41-7 at the RAC since the start of the 2017-18 season.
Rutgers held Monmouth 13 points under last year's scoring average. RU held 28 of 31 opponents under their scoring averages last year.
Stay tuned to ScarletKnights.com for updated schedule information as the non-conference slate continues to take shape with COVID-19 health and safety protocols in mind. The Big Ten schedule begins on Dec. 11 at Wisconsin.
Follow Rutgers women's basketball on Twitter and Instagram (@RutgersWBB) for all of the latest news and updates. The team is also on Facebook (www.facebook.com/RutgersWBB). For all Rutgers Athletics news follow us on Twitter(@RUAthletics), Instagram (@RUAthletics), Snapchat (@RUAthletics) and Facebook (www.facebook.com/RutgersAthletics). For additional updates, please download the Gameday App.
– RU –