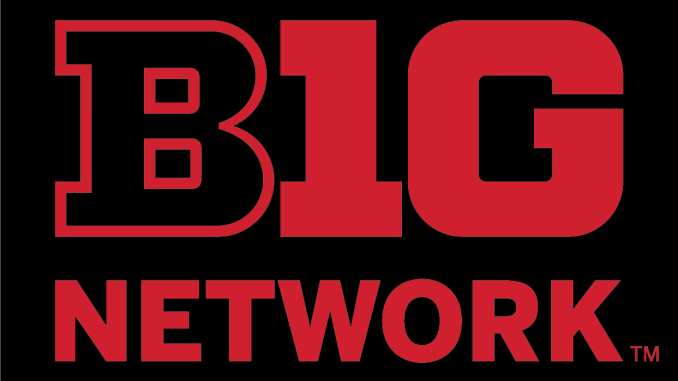 Arella Guirantes Tabbed for Naismith Defensive Player of the Year Watch List 
Scarlet Knights star is up for another national award with Top 30 rankings in steals & blocks per game 
ATLANTA – Arella Guirantes of Rutgers women's basketball has been named to the Naismith Women's Defensive Player of the Year Watch List, it was announced by the Atlanta Tipoff Club on Tuesday morning.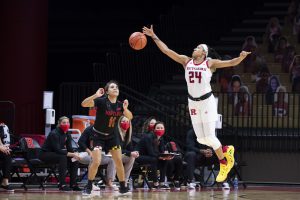 The Bellport, N.Y. native is one of the top scorers in the nation and is accompanying another outstanding offensive campaign with her best career performance on the defensive end of the court. Guirantes has 3.1 steals per game and 2.4 blocked shots per game, ranking 15th and 27th in the nation, respectively. The effort has garnered Rutgers national prominence in team defense with a 28th-ranked (second in the Big Ten) 56.6 points allowed per game and a contingent 6th-ranked (first in the Big Ten) average scoring margin of 24.6.
The Scarlet Knights lead the country in steals per game at 15.5 and are listed 19th in the nation with 5.5 blocks per contest.
Often turning stellar defense into points on the other end, Guirantes comes into the week ranked 15th in the nation with 22.5 points per contest. She is one of just two players to rank in the country's Top 30 in points, steals and blocks per game – the stats backing up an archetype of a two-way competitor.
Eight games into the 2020-21 campaign, Guirantes has already claimed an ESPN National Player of the Week award and two Big Ten Player of the Week accolades, while becoming just the third player in program history and one of just eight players across the nation this year to record a triple-double. She ranks in the nation's Top 30 in points, assists, steals and blocks per game, a rare feat with that level of production across all four statistical categories.
Guirantes was named a Big Ten Coaches Preseason Co-Player of the Year and earned three mentions on preseason watch lists for National Player of the Year, in addition to the Watch List for the nation's top shooting guard in the Ann Meyers Drysdale Award. These honors follow the 2019-20 season in which she was the Big Ten scoring champion and the No. 9 ranked scorer in the nation with 20.6 points per game, an All-America Honorable Mention by the AP, WBCA and USBWA, and First Team All-Big Ten.
The 2020-21 Naismith Women's Defensive Player of the Year Watch List
| FIRST NAME | LAST NAME | CLASS | POSITION | SCHOOL | CONFERENCE |
| --- | --- | --- | --- | --- | --- |
| Aliyah | Boston | So. | F | South Carolina | SEC |
| Veronica | Burton | Jr. | G | Northwestern | Big Ten |
| Kate | Cain | Sr. | C | Nebraska | Big Ten |
| Charli | Collier | Jr. | F/C | Texas | Big 12 |
| Elissa | Cunane | Jr. | C | NC State | ACC |
| Arella | Guirantes | Sr. | G | Rutgers | Big Ten |
| Sara | Hamson | Sr. | C | BYU | WCC |
| N'dea | Jones | Sr. | F | Texas A&M | SEC |
| Natasha | Mack | Sr. | F | Oklahoma State | Big 12 |
| Aari | McDonald | Sr. | G | Arizona | Pac-12 |
| Nancy | Mulkey | Sr. | C | Rice | C-USA |
| Olivia | Nelson-Ododa | Jr. | F | UConn | BIG EAST |
| Chasity | Patterson | Sr. | G | Kentucky | SEC |
| DiDi | Richards | Sr. | G | Baylor | Big 12 |
| Sage | Stobbart | Jr. | P | UC Davis | Big West |