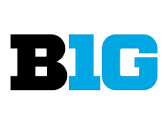 MARTIN COLLECTS THIRD STRAIGHT ACADEMIC ALL-DISTRICT HONOR
BLOOMINGTON, Ind. – For the third straight year, Indiana senior offensive lineman Wes Martin earned a spot on the Google Cloud Academic All-District® Football Team, selected by CoSIDA, it was announced today. The honor recognizes the nation's top student-athletes for their combined performances on the field and in the classroom.
First team Academic All-District® honorees advance to the Google Cloud Academic All-America® ballot. First and second team (if applicable) Academic All-America® honorees will be announced in early December.
A criminal justice major with a 3.77 grade point average, Martin was one of five O-linemen on the District 5 team. Martin has allowed just two sacks in 771 offensive snaps this year after he recorded the most pass blocking snaps (569) among guards nationally without allowing a sack in 2017.
The West Milton, Ohio, native, has started 35 straight games at left guard (41 overall) and was a semifinalist for the 2018 William V. Campbell Trophy, known as college football's Academic Heisman. Martin has earned three Academic All-Big Ten honors and will soon collect his fourth in as many eligible seasons.
He has served as a game captain for all 10 games this year and was named a 2017 team captain. Martin tallied honorable mention All-Big Ten accolades one season ago in addition to being named the team's Most Outstanding Lineman.
ANTHONY NELSON EARNS ACADEMIC ALL-DISTRICT HONORS
IOWA CITY, Iowa – University of Iowa junior defensive end Anthony Nelson has been named to the Google Cloud Academic All-District 6 first team.  The announcement was made Thursday by the College Sports Information Directors of America (CoSIDA). Academic All-America honorees will be announced in early December.
Nelson will now have his name placed on the national ballot for Academic All-America honors. The district honor is the second for Nelson, who earned first team Academic All-America honors in 2017. He is also a member of Iowa's 2018 Leadership Group.
Nelson (6-foot-7, 271 pounds) is a graduate of Waukee High School. He earned Academic All-Big Ten honors in 2016 and 2017. Nelson holds a 3.86 GPA and is an accounting major. He has started all 10 games in 2018 and has 24 career starts.
Nelson has recorded 32 tackles, including 16 solo stops. He is tied for sixth in the Big Ten with 6.5 sacks and has recorded eight tackles for loss. He recovered a fumble in the end zone in Iowa's win over Maryland for his first career touchdown, and was named Big Ten Defensive Player of the Week for his play in Iowa's win at Minnesota.
In the last 20 seasons, under UI head coach Kirk Ferentz, 27 Iowa football student-athletes have combined to earn academic All-District and All-America recognition on 49 occasions.
The Hawkeyes (6-4, 3-4) travel to Illinois (4-6, 2-5) on Saturday (2:40 p.m., BTN).
FANT, HOCKENSON NAMED MACKEY AWARD SEMIFINALISTS
IOWA CITY, Iowa — University of Iowa tight ends Noah Fant and T.J. Hockenson are two of eight semifinalists for the John Mackey Award, presented annually to the top tight end in the nation.  The announcement was made Thursday by the John Mackey Award.
The John Mackey Award winner will be announced Dec. 5, and presented on Dec. 6 at the Home Depot College Football Awards Red Carpet Show on ESPNU.  Finalists for the award will be announced on Nov. 22. Iowa's Dallas Clark received the John Mackey Award in 2002, while Tony Moeaki (2009) and Allen Reisner (2010) were both semifinalists.
Fant (6-foot-5, 241-pound) is a junior from Omaha, Nebraska (Omaha South High School), while Hockenson (6-5, 250) is a redshirt sophomore from Chariton, Iowa (Chariton High School). The Two Hawkeyes shared Mackey Award Player of the Week honors for their play in Iowa's 42-16 win at Indiana.
Hockenson leads Iowa with 39 receptions for 615 yards and four touchdowns, while he also has one rushing touchdown.  Fant leads the Hawkeyes with six touchdown receptions and for the season has 35 receptions for 453 yards. Hockenson is averaging 15.8 yards per catch and Fant 12.9 yards.
Fant has 18 career touchdown receptions ranking fourth all-time at Iowa and first among Hawkeye tight ends. He ranks third all-time among Big Ten Conference tight ends. Fant led the nation's tight ends a year ago in scoring receptions (11) and average per catch (16.5).
Fant and Hockenson each had over 100 receiving yards in the win at Indiana, becoming the first two Hawkeyes to surpass 100 receiving yards in the same game since 2011 (WR Keenan Davis and WR Marvin McNutt versus Pitt). Hockenson has surpassed 100 receiving yards twice in 2018 (125 versus Wisconsin), while Fant had 116 receiving yards in a 2017 win at Nebraska.
The Hawkeyes (6-4, 3-4) travel to Illinois (4-6, 2-5) Saturday (2:40 p.m., BTN).
McSorley Selected as a Semifinalist for Two Honors
Senior quarterback is semifinalist for the Walter Camp Award and Jason Witten Man of the Year
UNIVERSITY PARK, Pa.; November 15, 2018 – Senior quarterback Trace McSorley (Ashburn, Va.) added to his list awards list with semifinalist selections for the Walter Camp Player of the Year Award and the Jason Witten Man of the Year honor.
The Walter Camp Trophy is awarded to the outstanding player of the year who has exemplified the qualities of self-discipline, unselfish team play, desire to excel, mature judgement and respect for leadership. He must be a dedicated competitor who has made effective use of his athletic talent to enhance the great American game of college football. His standout performance on the playing field must be accompanied by an equally strong effort to contribute to the betterment of the life of all his fellow human beings. He must exhibit an awareness of the need to fulfill his role as a leader. He must espouse the ideals adhered to by Walter Camp, the "Father of American Football."
The Walter Camp Player of the Year is voted on by the 130 Football Bowl Subdivision head coaches and sports information directors.  A list of five finalists will be announced on Wednesday, November 28, and the winner broadcast live on ESPN SportsCenter on Thursday, December 7. Penn State has two Walter Camp winners in running back John Cappelletti, who won the award in 1973, and tailback Larry Johnson, who claimed the honor in 2002.
The Jason Witten Man of the Year presented by Albertsons and Tom Thumb, is the first college football honor to focus primarily on a player's leadership, both on and off the field. Leadership is a term synonymous with Jason Witten, who, in addition to becoming one of the best tight ends in the history of the sport and the Cowboys' all-time leading receiver, served as one of football's most prominent role models during his 15-year pro career. In addition to winning the Walter Payton NFL Man of the Year Award in 2012, Witten also received the Bart Starr Award, Pro Football Weekly's Humanitarian of the Year Award, Home Depot NFL Neighborhood MVP and the Bob Lilly Award, among many others. All of those honors have recognized his work in the community, achievements on the field and dedication to his teammates and family.
Previously, McSorley was announced as a National Football Foundation (NFF) Scholar-Athlete, a finalist for the Ninth Annual Pop Warner National College Football Award and the Johnny Unitas Golden Arm Award® Presented by A.O. Smith, and a semifinalist for the Maxwell Award for the Collegiate Player of the Year.
McSorley owns the Penn State career records for: passing yards (9,240), passing touchdowns (72), total offense (10,759), rushing touchdowns by a quarterback (27), touchdowns responsible for (99), 300-yard passing games (10) and 200-yard passing games (26). He is also the school season record holder for: passing yards (3,614; 2016), completions (284; 2017), passing touchdowns (29; 2016), rushing touchdowns by a quarterback (11; 2017), total offense (4,061; 2017), touchdowns responsible for (37; 2017), 300-yard passing games (5; 2016, 2017) and is tied for the top spot in 200-yard passing games (11; 2016, 2017). McSorley threw at least one touchdown pass in 34-straight games, from the 2016 TaxSlayer Bowl until the Indiana game in 2018, a Penn State record and the fifth-longest in FBS Power Five history. In the win over Indiana, McSorley became the first Penn State player and 11th in Big Ten history to eclipse the 10,000-yard mark in total offense. He also ranks third in Big Ten history with 99 touchdowns responsible for behind only Ohio State's JT Barrett (147; 2014-17) and Purdue's Drew Brees (106; 1997-00).
Against Ohio State in September, McSorley established a Nittany Lion record with 461 total yards against Ohio State (9/29/18), including 286 passing and 175 rushing. McSorley ranks No. 4 in the Big Ten and No. 34 in the FBS in passing yards per completion (12.82). McSorley is also among the conference's top rushers, ranking No. 13 in the Big Ten, and first among quarterbacks, with 620 rushing yards, while ranking third in the conference with nine rushing touchdowns, which is 36th in the FBS. McSorley is No. 5 in the Big Ten and No. 45 in FBS with 246,1 total yards per game, as well as No. 3 in the conference and No. 39 nationally with 13.2 points responsible for per game.
A limited number of single game tickets for the 2018 season presented by PSECU are available for Maryland. Verified resale tickets are available for all remaining home games via ticketmaster.com. For information on joining the Nittany Lion Club, as well as club seating in Beaver Stadium, fans can visit www.NittanyLionClub.com, call 1-800-NITTANY weekdays from 8 a.m.-5 p.m. or visit the Bryce Jordan Center ticket office weekdays from 10 a.m-6 p.m.