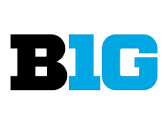 Nebraska at Northwestern, Oct. 13, 2018, Ryan Field, Evanston, Ill.
Nebraska lost to Northwestern in overtime for the second consecutive season. The Huskers fell to 8-5 all-time in overtime games and have lost four straight overtime contests dating back to a win at Iowa in 2014.
Nebraska fell to 8-5 all-time against Northwestern and dropped to 4-2 all-time in Evanston. The loss snapped the Huskers' four-game win streak at Ryan Field.
Senior running back Devine Ozigbo rushed 22 times for 159 yards and two touchdowns. Ozigbo topped 100 rushing yards for the second time this season, also including a career-high 170 yards against Purdue. It marked Ozigbo's second two-touchdown game of the 2018 season (Purdue) and his third career game with two rushing touchdowns.
Sophomore receiver JD Spielman caught eight passes for 76 yards, including a 42-yard touchdown on the game's opening drive. Spielman's touchdown was his sixth receiving touchdown of the 2018 season.
Spielman's 42-yard touchdown catch was his eighth reception of at least 20 yards in 2018, with five of those going for touchdowns. He has eight career plays of 40 yards or more.
Freshman quarterback Adrian Martinez completed 25-of-35 passes for 251 yards and one touchdown. Martinez surpassed 1,000 passing yards in 2018, making him just the second freshman in Nebraska history to pass for 1,000 yards, joining Taylor Martinez (2010).
Martinez also rushed 13 times for 37 yards, and accounted for 286 yards of total offense in the game.
Senior linebacker Luke Gifford had a career-high four tackles for loss, increasing his team-leading season total to 10 TFLs.
Nebraska senior receiver Stanley Morgan Jr. caught two passes for 31 yards. Today marked Morgan's 32nd consecutive game with at least one reception.
Freshman running back Maurice Washington scored his first career touchdown with a three-yard TD run in the fourth quarter.
Junior receiver Mike Williams tied his career high with three receptions and had a career-high 41 receiving yards.
Senior safety Antonio Reed recorded his second career interception in the third quarter. His other interception came against Rutgers in 2017.
Senior safety Aaron Williams had a 12 tackles in today's game, tying his career high (also had 12 tackles vs. Oregon in 2017). It was the third double-figure tackle game of Williams' career.
Nebraska's 15-play, 97-yard drive that consumed 5:43 in the third quarter was its longest drive of the season in terms of yards, plays and times.
Nebraska recorded two sacks in the game, pushing its season total to 15. Nebraska has surpassed last year's team total of 14 sacks in 12 games.
Rutgers football (1-6, 0-4) fell on the road to Maryland (4-2, 2-1), 34-7, Saturday afternoon in College Park. Freshman Isaih Pacheco led the Scarlet Knights with 22 carries for 107 yards and a touchdown in the loss. For Pacheco, it marked the first 100-yard rushing performance of his collegiate career.
On defense, senior linebacker Trevor Morris paced the unit with 10 tackles, including seven solo stops. Redshirt freshman defensive end Mike Tverdov added his second sack in as many games and third of the season.
IOWA HAWKEYE FOOTBALL
IOWA vs Indiana (Oct 13, 2018 at Bloomington, Ind.)
IOWA (5-1,2-1) vs. Indiana (4-3,1-3)
Date: Oct 13, 2018 • Site: Bloomington, Ind.  • Stadium: Memorial Stadium  •  Attendance: 40512
| | | | | | |
| --- | --- | --- | --- | --- | --- |
| Score by Quarters  | 1  | 2  | 3  | 4  | Score  |
| IOWA   | 14  | 7  | 14  | 7  | 42  |
| Indiana   | 3  | 7  | 6  | 0  | 16  |
SCORING SUMMARY 
 IOWA -IND  

1st 

10:32 

IND  

Justus, Logan 29 yd field goal 

  

  

  

13 plays, 64 yards, TOP 4:28 

0 – 3 

 

07:15 

IOWA  

Hockenson,T.J. 9 yd pass from Stanley,Nate (Recinos,Miguel kick) 

  

  

  

5 plays, 74 yards, TOP 3:12 

7 – 3 

 

01:21 

IOWA  

Fant,Noah 28 yd pass from Stanley,Nate (Recinos,Miguel kick) 

  

  

  

11 plays, 70 yards, TOP 4:07 

14 – 3 

2nd 

12:17 

IND  

Fryfogle, Ty 33 yd pass from Ramsey, Peyton (Justus, Logan kick) 

  

  

  

2 plays, 34 yards, TOP 0:34 

14 – 10 

 

10:03 

IOWA  

Easley,Nick 12 yd pass from Stanley,Nate (Recinos,Miguel kick) 

  

  

  

4 plays, 38 yards, TOP 2:01 

21 – 10 

3rd 

12:03 

IOWA  

Young,Toren 11 yd pass from Stanley,Nate (Recinos,Miguel kick) 

  

  

  

7 plays, 63 yards, TOP 2:57 

28 – 10 

 

09:19 

IOWA  

Hockenson,T.J. 54 yd pass from Stanley,Nate (Recinos,Miguel kick) 

  

  

  

3 plays, 61 yards, TOP 1:29 

35 – 10 

 

05:55 

IND  

Ramsey, Peyton 12 yd run (Ramsey, Peyton pass failed) 

  

  

  

8 plays, 75 yards, TOP 3:24 

35 – 16 

4th 

09:23 

IOWA  

Kelly,Austin 4 yd pass from Stanley,Nate (Recinos,Miguel kick) 

  

  

  

9 plays, 80 yards, TOP 3:59 

42 – 16 
Kickoff time: 12 p.m.  • End of Game: 3:16 pm  • Total elapsed time: 3:16
Referee: Jeff Servinski  •  Umpire: Ed Feaster  •  Linesman: Michael Dolce  •  Line judge: Ryan MacDonald  •  Back judge: Jake Kemp  •  Field judge: Lamont Simpson  •  Side judge: Todd Ranson  •  Center judge: Jason Nickleby  •
Temperature: 43  • Wind: SE at 3  • Weather: Partly cloudy