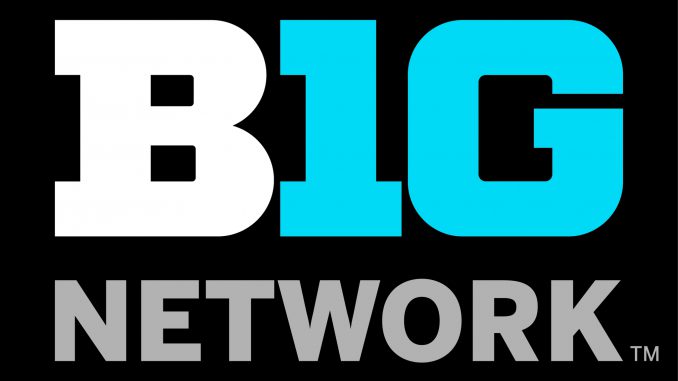 Big Ten Network Announces 2022-23 Women's Basketball Schedule
Presenting more than 200 games throughout the season
Credit Source: B1G Ten Network
CHICAGO, Ill. – The Big Ten Network today announced its 2022-23 Big Ten women's basketball schedule, including coverage of more than 200 games throughout the season on BTN, the FOX Sports app and B1G+. The slate is highlighted by four games from the Big Ten/ACC Women's Basketball Challenge, the Brew City Battle featuring Wisconsin and Kansas State from American Family Field, an array of conference matchups and nearly the entire women's Big Ten Tournament, March 1-4.
Coverage tips off on Tuesday, Nov. 8, when Tennessee visits Ohio State at 8:30 p.m. ET. Both the Volunteers and Buckeyes made Sweet 16 appearances last season and finished ranked in the top 20 of the final AP Poll. In the Big Ten/ACC Challenge, Syracuse visits Purdue and Wake Forest heads to Minnesota on Wednesday, Nov. 30, while Minnesota hosts Wake Forest and Michigan State takes on Virginia Tech on Thursday, Dec. 1.
Conference play begins on Saturday, Dec. 3, when Penn State travels to Minnesota. On Saturday, Dec. 10, the Iowa Hawkeyes and reigning Big Ten Player of the Year Caitlin Clark make their season debut on the network when they face the Gophers at 9 p.m. ET in Iowa City. The Big Ten Women's Basketball Tournament takes place from the Target Center in Minneapolis, March 1-4, with the first 12 games airing on BTN.
More than 140 games, including any Big Ten game not airing on television, will be available this year on B1G+, BTN's home for non-televised events and on-demand archives. Subscriptions options are available in conference pass, school pass or sport pass formats starting at just $9.95 per month.
Fans can also follow the action via BTN's Big Ten Women's Basketball Instagram account, while all women's basketball programming on the Big Ten Network can be streamed via the web, smartphones, tablets and connected devices on the Fox Sports app.
Details on tip-off times, on-air talent, the complete B1G+ schedule, Big Ten Network Originals productions and studio programming will be available in the coming weeks.
2022-23 Women's Basketball Television Schedule:
| | | | |
| --- | --- | --- | --- |
| Date | Visiting Team | Home Team | Time (ET) |
| November 8, 2022 | Tennessee | Ohio State | 8:30 PM |
| November 11, 2022 | Kansas State | Wisconsin | 4:30 PM |
| November 16, 2022 | Notre Dame | Northwestern | 9:00 PM |
| November 30, 2022 | Syracuse | Purdue | 6:00 PM |
| November 30, 2022 | Wake Forest | Minnesota | 8:00 PM |
| December 1, 2022 | North Carolina | Indiana | 6:00 PM |
| December 1, 2022 | Georgia Tech | Michigan State | 8:00 PM |
| December 3, 2022 | Penn State | Minnesota | 6 or 8:30 PM |
| December 4, 2022 | Ohio State | Rutgers | 12:00 PM |
| December 5, 2022 | Purdue | Michigan State | 7:00 PM |
| December 8, 2022 | Maryland | Purdue | 6:30 PM |
| December 10, 2022 | Minnesota | Iowa | 9:00 PM |
| December 11, 2022 | Michigan State | Ohio State | 4:00 PM |
| December 18, 2022 | New Orleans | Rutgers | 2:00 PM |
| December 28, 2022 | Michigan | Nebraska | 7:00 PM |
| December 28, 2022 | Ohio State | Northwestern | 9:00 PM |
| December 29, 2022 | Purdue | Iowa | 9:00 PM |
| December 31, 2022 | Michigan | Ohio State | 1:00 PM |
| January 1, 2023 | Wisconsin | Purdue | 1:00 PM |
| January 1, 2023 | Iowa | Illinois | 3:00 PM |
| January 2, 2023 | Maryland | Rutgers | 2:00 PM |
| January 5, 2023 | Northwestern | Illinois | 9:00 PM |
| January 7, 2023 | Nebraska | Rutgers | 2:00 PM |
| January 10, 2023 | Michigan | Purdue | 6:30 PM |
| January 12, 2023 | Maryland | Indiana | 6:30 PM |
| January 12, 2023 | Rutgers | Minnesota | 8:30 PM |
| January 14, 2023 | Penn State | Iowa | 12:30 PM |
| January 14, 2023 | Ohio State | Nebraska | 2:30 PM |
| January 19, 2023 | Northwestern | Ohio State | 6:30 PM |
| January 19, 2023 | Michigan | Rutgers | 8:30 PM |
| January 22, 2023 | Wisconsin | Penn State | 12, 4 or 5 PM |
| January 23, 2023 | Indiana | Michigan | 6, 7 or 8 PM |
| January 26, 2023 | Michigan | Maryland | 6:30 PM |
| January 26, 2023 | Ohio State | Indiana | 8:30 PM |
| January 29, 2023 | Michigan State | Illinois | 6:00 PM |
| January 30, 2023 | Penn State | Maryland | 6, 7 or 8 PM |
| February 2, 2023 | Illinois | Michigan | 6:30 PM |
| February 2, 2023 | Michigan State | Nebraska | 8:30 PM |
| February 5, 2023 | Iowa | Penn State | 12 PM |
| February 6, 2023 | Nebraska | Northwestern | 7 or 8 PM |
| February 9, 2023 | Iowa | Indiana | 6:30 PM |
| February 9, 2023 | Maryland | Northwestern | 8:30 PM |
| February 13, 2023 | Indiana | Ohio State | 6, 7 or 8 PM |
| February 16, 2023 | Michigan | Indiana | 8:30 PM |
| February 18, 2023 | Iowa | Nebraska | 12:00 PM |
| February 19, 2023 | Purdue | Indiana | 12:00 PM |
| February 20, 2023 | Rutgers | Wisconsin | 8:00 PM |
| February 21, 2023 | Iowa | Maryland | 8:00 PM |
| February 23, 2023 | Wisconsin | Northwestern | 7:00 PM |
| February 24, 2023 | Maryland | Ohio State | 6:00 PM |
| February 26, 2023 | TBD | TBD | 2:00 PM |
| March 1, 2023 | Big Ten Women's Basketball Tournament Game #1 | TBD | 2:00 PM |
| March 1, 2023 | Big Ten Women's Basketball Tournament Game #2 | TBD | Approx. 4:30 PM |
| March 2, 2023 | Big Ten Women's Basketball Tournament Game #3 | TBD | 12:30 p.m. |
| March 2, 2023 | Big Ten Women's Basketball Tournament Game #4 | TBD | Approx. 3 p.m. |
| March 2, 2023 | Big Ten Women's Basketball Tournament Game #5 | TBD | 6:30 p.m. |
| March 2, 2023 | Big Ten Women's Basketball Tournament Game #6 | TBD | Approx. 9 p.m. |
| March 3, 2023 | Big Ten Women's Basketball Tournament Quarterfinal #1 | TBD | 12:30 p.m. |
| March 3, 2023 | Big Ten Women's Basketball Tournament Quarterfinal #2 | TBD | Approx. 3 p.m. |
| March 3, 2023 | Big Ten Women's Basketball Tournament Quarterfinal #3 | TBD | 6:30 p.m. |
| March 3, 2023 | Big Ten Women's Basketball Tournament Quarterfinal #4 | TBD | Approx. 9 p.m. |
| March 4, 2023 | Big Ten Women's Basketball Tournament Semifinal #1 | TBD | 2:30 PM |
| March 4, 2023 | Big Ten Women's Basketball Tournament Semifinal #2 | TBD | Approx. 5 PM |