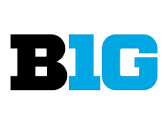 Michigan State's Miles Bridges has been chosen as the Big Ten Preseason Player of the Year heading into the 2017-18 men's basketball season as voted on by a panel of conference media. The media also selected a 10-member preseason All-Big Ten team, with eight conference squads represented.
Bridges was also a unanimous selection to the preseason All-Big Ten team, along with Northwestern's Bryant McIntosh and Wisconsin's Ethan Happ. Maryland's Justin Jackson, Michigan's Moritz Wagner, the Spartans' Nick Ward, Minnesota's Amir Coffey and Nate Mason, the Wildcats' Scottie Lindsey and Purdue's Vincent Edwards also earned preseason All-Big Ten plaudits.
Bridges was named a second-team All-Big Ten honoree by both the coaches and media last season. McIntosh was a second-team recipient in both ballots, while Mason and Happ claimed first-team All-Big Ten honors by both the coaches and media. Wagner and Ward were honorable mention All-Big Ten recipients in both ballots; Coffey was named to the All-Freshman Team; Lindsey was a third-team All-Big Ten recipient by the coaches and earned honorable mention plaudits from the media, while Edwards earned honorable mention acclaim from the coaches, and third-team All-Big Ten recognition from the media contingent.
The complete 2017-18 preseason All-Big Ten team can be found below.
2017-18 PRESEASON BIG TEN PLAYER OF THE YEAR
Miles Bridges, Michigan State
2017-18 PRESEASON ALL-BIG TEN TEAM*
Justin Jackson, F, Maryland
Moritz Wagner, F, Michigan
MILES BRIDGES, G/F, Michigan State
Nick Ward, F, Michigan State
Amir Coffey, G, Minnesota
Nate Mason, G, Minnesota
Scottie Lindsey, G/F, Northwestern
BRYANT MCINTOSH, G, Northwestern
Vincent Edwards, F, Purdue
ETHAN HAPP, F, Wisconsin
*Additional honorees due to ties in voting
Unanimous selections in ALL CAPS
NORTHWESTERN JACKSON NAMED FINALIST FOR WILLIAM CAMPBELL AWARD
EVANSTON, Ill. — Senior Justin Jackson has been selected as one of 13 national finalists for the William V. Campbell Trophy, the National Football Foundation announced Wednesday. An Economics major with a minor in French, Jackson is Northwestern's third finalist for the 'Academic Heisman' in the last six years.
The Carol Stream, Illinois, native was named to the CoSIDA Academic All-American Second Team last season, and is a two-time Academic All-Big Ten honoree. With four regular-season games remaining in his college career, Jackson is Northwestern's all-time leading rusher (4,773) and ranks eighth in Big Ten Conference history. Jackson tied the school's record for total touchdowns (38) in overtime of Saturday's win over Michigan State at Ryan Field, a game that also included the first touchdown pass of his storied career.
"Justin Jackson is the total package, he has everything you could ever ask for in a student-athlete," said Dan & Susan Jones Family Head Football Coach Pat Fitzgerald. "He has unquestionably put together one of the most distinguished careers in our program's history on the field, excelled in the classroom, and made a remarkable impact on his community and his peers as a leader. We're so proud Justin is a part of our family, his future is limitless."
Jackson is Northwestern's third Campbell Trophy finalist in the last six years, following in the footsteps of offensive tackle Patrick Ward in 2012, and center Brandon Vitabile in 2014. He is one of two Big Ten student-athletes among the finalist class this year, and one of only five from Power-5 programs.
Selected from a pool of 181 semifinalists, the 13 finalists will each receive an $18,000 postgraduate scholarship as a member of the NFF National Scholar-Athlete Class, presented by Fidelity Investments. The finalists will travel to New York City for the 60th NFF Annual Awards Dinner on Dec. 5, where their accomplishments will be highlighted in front of one of the most powerful audiences in all of sports.
At the event, one member of the class will be declared the winner of the 28th William V. Campbell Trophy and have his postgraduate scholarship increased to $25,000. The event, which will take place at the New York Hilton Midtown, will be live streamed on ESPN3, starting at 8:30 p.m. ET.
"We are extremely proud to announce the finalists for this year's Campbell Trophy, who make up the National Scholar-Athlete Class," said NFF President & CEO Steve Hatchell. "These young men have an unrelenting commitment to excellence in all aspects of their lives, and they represent all that is right in college football. They serve as living examples that Football Matters®, and we are excited to honor their hard work and accomplishments with postgraduate scholarships."
The recipient of the Campbell Trophy will also be honored at the NFF Board of Directors meeting and at a reception hosted by its official home, the New York Athletic Club, on Wednesday, Dec. 6. He will then fly to Atlanta to be recognized during The Home Depot College Football Awards on ESPN at the College Football Hall of Fame on Dec. 7. Finally, as part of the NFF's partnership with the College Football Playoff (CFP), the Campbell Trophy winner will return to Atlanta to be recognized on the field during the CFP National Championship on Jan. 8, 2018.
The trophy is named in honor of the late Bill Campbell, the former chairman of Intuit, a former player and head coach at Columbia University, and the 2004 recipient of the NFF's Gold Medal. The award comes with a 25-pound bronze trophy and a $7,000 increase in postgraduate funds for a total scholarship of $25,000. A total distribution of $241,000 in scholarships will be awarded Dec. 5, pushing the program's all-time distributions to more than $11.3 million.
"The NFF Awards Committee did an excellent job in selecting this year's National Scholar-Athletes," said NFF Chairman Archie Manning, whose sons Peyton (Campbell Trophy® winner) and Eli were NFF National Scholar-Athletes in 1997 and 2003, respectively. "Selected from an impressive group of semifinalists, they should be extremely proud of their accomplishments, as they have undoubtedly distinguished themselves as some of the best student-athletes in the country. Each of these men is also a leader in his respective community, and we know that they have only begun to reach their potential."
The NFF National Scholar-Athlete program, launched in 1959, became the first initiative in history to award scholar-athletes postgraduate scholarships for their combined athletic, academic and leadership abilities. Including the 2017 recipients, the NFF has honored 841 individuals with National Scholar-Athlete Awards. The honorees have used the financial support to earn more than 150 medical degrees, 100 law degrees, 80 MBAs and 43 PhDs. Continuing their excellence on the field, more than 200 recipients have played in the NFL with an average career of six seasons or double the length of a typical NFL player. Past recipients also include 13 Rhodes Scholars.
The members of this year's class find themselves among some of the most elite student-athletes in the history of the game, including NFL standout Drew Brees (Purdue); actor Mark Harmon (UCLA); Robert Morris University President Chris Howard (Air Force); NCAA Vice President of Regulatory Affairs Oliver Luck (West Virginia); NASA astronauts Michael Hopkins (Illinois) and Leland Melvin (Richmond); recently retired chairman of Augusta National Golf Club, home of the Masters Tournament, Billy Payne (Georgia); famed NFL quarterback Steve Young (BYU); and 35 College Football Hall of Famers, including 2017 inductee Peyton Manning (Tennessee).
BIG TEN FUTURE SCHEDULES
Big Ten Announces Changes to Format of Future Basketball Schedules
Men and women will increase number of conference games starting in 2018-19
ROSEMONT, Ill. – The Big Ten Conference Administrators Council approved a change to the format of future men's and women's basketball schedules at its annual meeting last week. Beginning with the 2018-19 season, the men's basketball schedule will increase to 20 conference games and the women's basketball schedule will feature 18 conference games.
Under the new men's format, teams will play seven opponents twice and six teams once (three home, three away) in a given season. The three in-state rivalries – Illinois/Northwestern, Indiana/Purdue and Michigan/Michigan State – will be played twice annually, while the new schedule will also include a regional component to increase the frequency of games among teams in similar areas. Over the course of a six-year cycle (12 playing opportunities), in-state rivals will play each other 12 times, regional opponents will play 10 times, and all other teams will play nine times.
The updated women's format will feature 18 conference games that will allow teams to play five opponents twice and eight teams once (four home, four away) each season. A similar model that emphasizes in-state rivalries and competition between regional opponents will also be implemented for the new women's schedule.
More details, including each team's list of single- and double-play opponents for 2018-19, will be released at a later date.
BIG TEN MENS TOURNAMENT AT MADISON SQUARE GARDEN
Tickets for the 2018 Big Ten Men's Basketball Tournament will go on sale to the general public on Saturday, Oct. 21 at 10 a.m. ET. The 21st annual tournament will be contested Feb. 28-March 4 at Madison Square Garden in New York City.
Lower level tickets for the Big Ten Men's Basketball Tournament may be purchased through the 14 Big Ten university ticket offices, however please contact the schools directly for on-campus sale dates. General public tickets will be available at the Madison Square Garden box office, Ticketmaster.com or charge by phone at 800-745-3000.
General public tickets for the tournament will be available at $160, $200, $375 and $450 for all sessions. Lower level all-session tickets will be available through Big Ten university ticket offices only for $600. Orders will be limited to eight all-session tickets.
The Big Ten Men's Basketball Tournament will continue to feature a discounted student ticket program. For the 2018 event, students of Big Ten universities will be able to purchase tickets for $20, good for only the session or sessions featuring their school. All students must have a valid student ID for entry. Student section seating will be available in the 400 level sections and orders will be limited to one ticket per student. Details on the discounted student ticket program will be sent to the university ticket offices for distribution directly to students.
The Big Ten has partnered with PrimeSport to give fans the opportunity to secure official Big Ten Men's Basketball Tournament ticket and hospitality packages. The exclusive VIP Pre-game Hospitality will take place at a premium in-venue location for each event and include food, beverages, entertainment and much more. Official tournament travel packages are also available, including hotel accommodations, game tickets, official VIP pre-game hospitality access, souvenirs and more.
For more information on the official hospitality and travel packages for the 2018 Big Ten Men's Basketball Tournament, visit PrimeSport.com.
About the Big Ten Conference:
The Big Ten Conference is an association of world-class universities whose member institutions share a common mission of research, graduate, professional and undergraduate teaching and public service. Founded in 1896, the Big Ten has sustained a comprehensive set of shared practices and policies that enforce the priority of academics in the lives of students competing in intercollegiate athletics and emphasize the values of integrity, fairness and competitiveness. The broad-based programs of the 14 Big Ten institutions will provide over $200 million in direct financial support to more than 9,500 students for more than 11,000 participation opportunities on 350 teams in 42 different sports. The Big Ten sponsors 28 official conference sports, 14 for men and 14 for women. For more information, visit bigten.org.
About PrimeSport:
PrimeSport is the leader in providing direct access to the biggest sporting events, offering tickets, travel, hospitality, and VIP experiences for corporations, professional sports teams and fans. PrimeSport's extensive experience in sports travel, hospitality and ticketing has allowed the company to form long-term, official partnerships with some of the largest sporting events and organizations in the country. As a result, PrimeSport can provide more exclusive access to more events than any other company in the industry. Official partnerships include select NCAA Championships®, including the NCAA® Men's Basketball Championship and Men's Final Four®, Men's College World Series®, Division I Wrestling Championships, Women's College World Series®, Women's Final Four®, Division I Women's Volleyball Championship and Men's Frozen Four®, NHL, 20 NFL teams, 2016 College Football Playoff National Championship, Rose Bowl, Sugar Bowl, Alamo Bowl, Orange Bowl, Holiday Bowl, Poinsettia Bowl, Chick-fil-A Bowl, Chick-fil-A Kickoff Game, AdvoCare Texas Kickoff, State Farm Champions Classic, Jimmy V Classic, 2K Classic, Gotham Classic, Legends Classic, Wrangler National Finals Rodeo, Feld Motor Sports, more than 40 major NCAA Division I universities, 19 NASCAR speedways and more. PrimeSport is a privately-held company, headquartered in Atlanta. For more information, visit PrimesSport or call (800) 591-9198.
BIG TEN WOMENS BASKETBALL PRESEASON ACCOLADES
Gustafson Garners Preseason All-Big Ten Accolades
IOWA CITY, Iowa — University of Iowa junior Megan Gustafson was named Preseason All-Big Ten by league coaches and media, the Big Ten Conference announced Monday.
The Port Wing, Wisconsin, native was a first team All-Big Ten selection in 2017 and named to the Big Ten All-Freshman Team in 2016.
Gustafson led the team in scoring (18.5), rebounding (10.1), and field goal percentage (64.7) last season. She scored in double figures in every game and paced the team in rebounds in 30-of-34 contests. Gustafson led the Hawkeyes in scoring 18 times, and registered a single-season school record 18 double-doubles.
On March 16, 2017, Gustafson became Iowa's single-season rebounding record holder. She finished the season with 343 rebounds, crushing former Hawkeye Amy Herrig's record of 306 (1998-99). Gustafson also became just the fourth Hawkeye in program history to score 600 or more points in a single season and the first to do so since 1990. She ended the year with 628 points — the most points by a sophomore in program history.
Gustafson finished the season ranked fifth nationally in field goal percentage (64.7), 10th in double-doubles (18), 11th in field goals (260) and rebounds (343), 25th in rebounds per game (10.1), 26th in defensive rebounds per game (7), and 28th in points (628).
The Hawkeyes tip off the 2017-18 season with an exhibition contest at home against Minnesota State-Moorhead on Sunday, Nov. 5, before hosting Quinnipiac in their season opener on Friday, Nov. 10.
2017-18 COACHES BIG TEN PRESEASON RANKINGS
Ohio State
Maryland
Michigan
2017-18 COACHES PRESEASON ALL-BIG TEN TEAM*
TYRA BUSS, Sr., G, Indiana
Amanda Cahill, Sr., F, Indiana
Megan Gustafson, Jr., F, Iowa
Kaila Charles, So., G, Maryland
KATELYNN FLAHERTY, Sr., G, Michigan
HALLIE THOME, Jr., C, Michigan
Branndais Agee, Sr., G, Michigan State
Carlie Wagner, Sr., G, Minnesota
Stephanie Mavunga, Sr., F, Ohio State
KELSEY MITCHELL, Sr., G, Ohio State
Teniya Page, Jr., G, Penn State
2017-18 MEDIA BIG TEN PRESEASON RANKINGS
OHIO STATE
(tie) Maryland
(tie) Michigan
2017-18 MEDIA PRESEASON ALL-BIG TEN TEAM
Tyra Buss, Sr., G, Indiana
Amanda Cahill, Sr., F, Indiana
Megan Gustafson, Jr., F, Iowa
Kaila Charles, So., G, Maryland
KATELYNN FLAHERTY, Sr., G, Michigan
Hallie Thome, Jr., C, Michigan
Carlie Wagner, Sr., G, Minnesota
Stephanie Mavunga, Sr., F, Ohio State
KELSEY MITCHELL, Sr., G, Ohio State
Teniya Page, Jr., G, Penn State
Unanimous selections listed in ALL CAPS
* – additional honoree due to tie in voting
IOWA PLAYERS NAME SEMIFINALIST FOR MAXWELL TROPHY
Jewell and Jackson Named National Award Semifinalists
IOWA CITY, Iowa – University of Iowa senior linebacker Josey Jewell and junior defensive back Joshua Jackson were named semifinalists for the 2017 Bednarik Award, the Maxwell Football Club announced today. The award is presented annually to the nation's best defensive player. Iowa is the only school with two Bednarik Award semifinalists. In addition, Jewell has also been named a Butkus Award semifinalist honoring the nation's best linebacker. The Butkus foundation announced today.
Jewell (6-foot-2, 236-pounds), a native of Decorah, Iowa, has played in seven of Iowa's eight games, leading the team with 81 tackles, which leads the Big Ten and is fourth in the nation. Jewell has led Iowa in tackles in each of the last two seasons (126 in 2015, 124 in 2016). His 2017 totals include 2.5 sacks (24 yards), 9.5 tackles for loss, four pass break-ups, one interception, one forced fumble and one recovered fumble.
Jackson (6-foot-1, 192-pounds), a native of Corinth, Texas has started every game this season. He leads the team in passes defended with 15, which is first in the nation. He is tied for second in the Big Ten with two interceptions.  Jackson also had a blocked field goal in a win over North Texas.
Finalists for the 2017 Bednarik Award and 2017 Butkus Award will be announced on Nov. 20. The winner of the Bednarik Award will be revealed as part of the Home Depot College Football Awards Show Dec. 7 at the College Football Hall of Fame in Atlanta, while the winner of the Butkus Award will be announced on or before Dec. 5.
Jewell joins 14 other linebackers as semifinalists for the Butkus Award. Former Hawkeye Larry Station was a finalist for the award in 1985 and Chad Greenway was a semifinalist in 2005.
BARKLEY NAMED MAXWELL SEMIFINALIST
Barkley Tabbed Maxwell Award Semifinalist
Junior running back among 18 candidates for the Collegiate Player of the Year
UNIVERSITY PARK, Pa.; October 30, 2017 – Junior running back Saquon Barkley (Coplay, Pa.) is among the 18 semifinalists for the Maxwell Award for the Collegiate Player of the Year.
Penn State is tied for the national lead among all colleges and universities with seven Maxwell Award winners. The Maxwell Award, named in honor of Robert W. "Tiny" Maxwell, has been given to America's College Player of the Year since 1937. Maxwell's contributions to the game of football were extensive, including time as a player, a sportswriter and an official.
Barkley leads the FBS in all-purpose yards per game with a 206.3 average. He has scored at least one touchdown in 15 consecutive games, which is longest active streak in FBS and break's Curtis Enis' school record of 14-straight games with a score over the 1996 and 1997 seasons. Barkley is 26th in FBS in rushing yards per game (100.1) and tied for fifth in scoring (10.5 ppg). He is one of nine players in FBS with two kickoff return touchdowns, which ties the school record held by Chuck Peters (1940), Curt Warner (1980) and Derrick Williams (2008). Barkley's 34.4 kickoff return average is fourth in FBS. The mark ranks second on the Big Ten's season record charts and third on Penn State's list.
Barkley is just the first player in Penn State history and fourth in Big Ten history to total 3,000 rushing yards and 1,000 receiving yards in a career. Barkley has claimed five Big Ten Player of the Week awards (three offense, two special teams) this season. He has nine conference honors (five offensive, two freshman, two special teams) in his career. Barkley's five career offensive weekly honors are tied for ninth in Big Ten history.
LIEBERMANN NAMED DIRECTOR OF COMMUNICATIONS
The Big Ten announced the hiring of Randy Lieberman as Director of Communications on Monday. Lieberman will serve as the primary communications contact for Big Ten men's basketball and select other sports.
Lieberman joins the Big Ten after serving as Assistant Commissioner for Advanced Communications at the Sun Belt Conference. Lieberman spent the past four years at the Sun Belt handling communications efforts for men's basketball and various additional sports along with managing the conference's digital and social media strategy. Prior to the Sun Belt, Lieberman worked in the athletic communications offices at Georgia State University and Washington & Jefferson College.
Lieberman earned his bachelor's degree in English Writing and Communication from the University of Pittsburgh in 2010 and completed his master's degree in Sports Administration from Georgia State University in 2012. A native of Stroudsburg, Pa., Lieberman will work out the Big Ten's Rosemont office and will begin with the conference on Nov. 13.