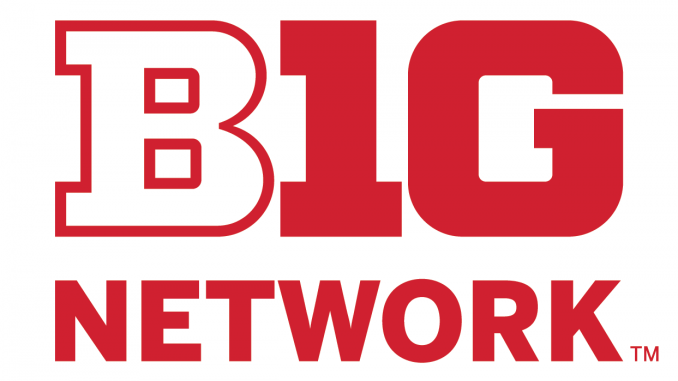 Nebraska Postgame Notes
*-Nebraska got 37 points from its bench, its highest total in Big Ten play (previous high 26 at Minnesota) and its second-highest total against a Division I opponent this year (39 vs. McNeese State in the opener).
*-Thorir Thorbjararson finished with a season-high nine points including a season-best three 3-pointers. He had eight points four other times, most recently against Illinoi on Feb. 12. He also tied his career high with two blocked shots set two other times.
*- Shamiel Stevenson recorded his fourth double-figure scoring performance of the season with 10 points, his first double-figure effort since Feb. 8.
*-Nebraska hit nine 3-pointers against Purdue and have now hit 20 3-pointers in the last two games.
*-Nebraska had 14 assists and 11 turnovers, the third straight game with 11 or fewer turnovers.
Nebraska Head Coach Fred Hoiberg
On the production from players off the bench
"The bench was phenomenal. I was really pleased with how they came off and got us back into the game after a disappointing start. Our bench came in there and got us right back into the game. Subbed the starters back in and it kind of went sideways again for us and then we got the bench back in. They got us right back in the game and kept us within striking distance, in a one possession game at halftime. So, I just felt they deserved to start in the second half. I was going to play the guys that I felt give us the best chance to be competitive and win the game. And that's exactly what they did. They came out and kept that same great movement that they had in the first half and had us up three with 13 minutes left and I think down three with just over 10 to go. They played great basketball. They played together. That's the thing that I liked about that group on both ends of the floor. They were covering for each other. Our double teams, our rotations were a lot more crisp with that group. That's why they got the minutes. Look at the plus minus of our team tonight and it will show you that that was a group that deserved to be on the floor."
On Thorir Thorbjarnarson's performance off the bench
"Thor was terrific. I was really pleased. He missed his first one and then stepped right up and had no hesitation on the next one he knocked down and then hit a step-back which was awesome to see. He works. He's a guy that's in the gym a lot. I had a good meeting with him yesterday and just told him to keep his confidence and keep looking for opportunities. It was great to see him being aggressive out there. You just see the movement when Thor is on the floor."
On the struggles of the starting five
"They have been getting us off to good starts for the most part when you look at our numbers all season long. This was out of the ordinary for that group to fall behind almost double digits in the first five minutes. Some of it probably is fatigue, but I'm not going to let them off the hook for that. You have to find the way to muster up the energy, especially after two days, to recharge to get back after the crazy stretch that we just finished. We are going to have to find a way to try to keep them fresh and get them back in there. I just didn't think they had the same juice as those bench guys tonight and that's why they played the majority of the minutes."
Purdue Head Coach Matt Painter
On his message to Sasha Stefanovic
"It takes a little bit of time. He's a good player. He's a good shooter and people are going to stay with him too so that makes it harder, but I thought we did a good job with him in terms of his minute distribution. He had 14 minutes, 20 than 24 minutes tonight he had almost 23-24.5. So I think you have to rely on your whole team. I've got a lot of respect for those teams that have been on those pauses for two and a half weeks because their whole team's that way coming back. That's hard and that's the one thing that takes a little bit of time because when you're a primary shooter, you want to knock down shots and you want to get more shots to get in the flow. Tonight, he got the most shots and made the most shots. That's good. I think everybody looks at that as that's not the only thing because he tries to pass the basketball and know what's going on. I'm just happy for him."
On Nebraska's stretch to end first half and start the second half
"We didn't have a good stretch there in the first half and we didn't have a good stretch to start the second half. We had a couple loose balls in the second half that Nebraska was able to get. They were just getting in the paint too much. They were getting the ball deep and they were doing a good job with the ball, screens and stuff and attacking us off our close outs and just trying to work us downhill to get there and I thought as the game progressed, we did a better job of that early in the first half. Our execution wasn't great and our inability to keep the ball out of the paint just kept putting us in the binds. As the game progressed, we had more success. We did a better job in those areas."
On slowing down Nebraska
"Not fouling when Teddy Allen takes bad shots. That was really what we talked about. When he gets in a groove and he's attacking and he's getting layups, drawing fouls and taking open shots, he's dangerous. But when he's going to take bad shots, tough shots, it's going to play right into our hand and then I just say, hey, this guy's really talented. He's a good offensive player, but when he goes and takes difficult ones, let's make sure we don't foul. I thought our guys, when he was in there, did a good job. Their bench played so well the first half. That's why they started those guys outside of maybe one guy in the second half, they played well. They're the team that kept him in the game. The guys on the bench. Those guys started and did a pretty good job in the beginning of the second half, but then they started to struggle, so he put those guys back in. Trey McGowens got his head up and knocked a couple threes down to start the game and never really got back in to where he got a lot of attempts with that, but we just wanted to make it hard on those guys. We made some tough shots and we tried to keep them out of the paint, but obviously we had a tough time with that. They were in the paint a lot tonight. We've got to do a better job of keeping the ball in front of us."