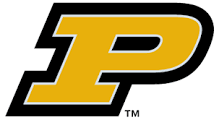 Jeff Brohm, one of the most innovative offensive masterminds in college football, has been named the 36th full-time head football coach at Purdue University, athletics director Mike Bobinski announced Monday.
Brohm's contract, a six-year agreement, is pending approval by the Purdue Board of Trustees. Details will be released thereafter.
An introductory press conference will take place at 3 p.m. ET today in the Buchanan Club of Ross-Ade Stadium. The press conference will be televised live by BTN and streamed on BTN2Go.
"We were fortunate to meet with many talented coaches from around the country during our search, and Jeff's name was one that rose to the top early in the process," Bobinski said. "He is a coach who already has achieved tremendous success and, at the same time, has incredible upside. His reputation and record of accomplishment as an innovative offensive coach and developer of quarterbacks is second to none. That pedigree, combined with his commitment to developing the complete student-athlete and doing so with integrity makes him a perfect fit for Purdue University. I am extremely excited to have Jeff as our head football coach."
Brohm comes to Purdue from Western Kentucky University, where he compiled a remarkable 30-10 overall record (.750 winning percentage), including a 19-5 Conference USA mark (.792), from 2014 to 2016. The Hilltoppers were league champions in 2015 and 2016, the first back-to-back titles as an FBS member in school history. They won the 2014 Bahamas Bowl (49-48 over Central Michigan) and the 2015 Miami Beach Bowl (45-35 over Miami, Fla.) and will play in the 2016 Boca Raton Bowl on Dec. 20. Western Kentucky was ranked No. 24 in the final 2015 Associated Press poll.
Western Kentucky is one of 10 teams nationally with 10 or more wins each of the last two seasons, along with Alabama, Boise State, Clemson, Michigan, Ohio State, Oklahoma, San Diego State, Temple and Wisconsin.
The Hilltoppers have averaged 44.6 points, 356.6 passing yards and 526.2 yards of total offense per game over the last three seasons. Their starting quarterbacks have completed 69.2 percent of their passes and thrown 131 touchdowns with merely 25 interceptions. Their offense has averaged 7.3 yards per play, while running 72.1 plays per game. Western Kentucky has broken more than 75 school offensive records since 2013, when Brohm served as assistant head coach, offensive coordinator and quarterbacks coach.
Under Brohm, Western Kentucky ranked in the top 10 nationally in scoring offense (No. 6 in 2014, No. 3 in 2015 and No. 2 in 2016); passing offense (No. 2 in 2014, No. 4 in 2015 and No. 5 in 2016); and total offense (No. 4 in 2014, No. 9 in 2015 and No. 7 in 2016) each of his three seasons.
At the same time, the Hilltoppers improved their scoring defense from 121st nationally in 2014 (39.9) to 39th in 2016 (24.1), their total defense from 120th (509.9) to 37th (367.8) and their rushing defense from 111th (220.8) to fourth (99.1).
This season, Western Kentucky ranks second nationally in punt returns (17.9), fifth in kickoff returns (26.8) and 31st in net punting (39.2).
A 14-year collegiate coaching veteran, Brohm served as an assistant coach at Louisville (quarterbacks 2003-06, assistant head coach/passing game 2007, assistant head coach/offensive coordinator 2008); Florida Atlantic (quarterbacks 2009); Illinois (quarterbacks 2010-11); UAB (offensive coordinator/quarterbacks 2012); and Western Kentucky (assistant head coach/offensive coordinator/quarterbacks 2013). He began his career as the head coach of the Louisville Fire in the af2 in 2002.
Brohm enjoyed an outstanding collegiate career as a quarterback at Louisville from 1989 to 1993. A three-year starter, he ranks among the Cardinals' career leaders in touchdown passes (sixth, 38), total offense (seventh, 5,410), completion percentage (eighth, .562), passing yards (eighth, 5,451), passing efficiency (eighth, 129.97), passing attempts (ninth, 715) and completions (ninth, 402). Brohm was voted the team's Most Valuable Player during both his junior and senior seasons, and always will be remembered for his gritty performance in leading Louisville to an 18-7 victory over Michigan State in the 1993 Liberty Bowl. Playing with two steel pins and a steel plate in the index finger of his throwing hand, Brohm completed 19-of-29 passes for 197 yards and a touchdown, while playing in 20-degree temperatures and freezing rain, to earn the game's MVP award. His number 11 was honored by Louisville as part of its Ring of Honor in 2006.
While at Louisville, Brohm also played two seasons of minor league baseball in the Cleveland Indians' organization, as an outfielder with the Burlington Indians of the Appalachian League (Rookie) in 1990 and the Watertown Indians of the New York-Penn League (Class A) in 1991.
Brohm played seven seasons in the National Football League with the San Diego Chargers (1994), Washington Redskins (1995-96), San Francisco 49ers (1997-98), Tampa Bay Buccaneers (1998), Denver Broncos (1999) and Cleveland Browns (2000). In eight career games – all with the 49ers – he completed 37-of-58 passes (63.8 percent) for 353 yards with one touchdown and one interception. In 2001, Brohm played in the XFL for the Orlando Rage and was named first team All-XFL.
Brohm was a standout player at Trinity High School in Louisville. He won the Kentucky Mr. Football Award as a senior in 1988 while leading the Shamrocks to a state championship and undefeated season. Brohm was named the Kentucky High School Player of the Decade for the 1980s and was inducted into the Kentucky High School Athletic Association Hall of Fame in 2014.
A native of Louisville, Brohm (born April 24, 1971) earned his bachelor's degree in business administration in 1994. He and his wife, Jennifer, have a son, Brady, and a daughter, Brooke. Jeff is one of four family members to be a football letterwinner at Louisville, along with his father, Oscar (quarterback 1966-69), and younger brothers, Greg (wide receiver 1989-92) and Brian (quarterback 2004-07). The Brohm family, including mother, Donna, and sister, Kim, was inducted into the Louisville Catholic Sports Hall of Fame in 2013.
Brohm Head Coaching Record
Year       School                           Overall         C-USA           Bowl Game
2014       Western Kentucky       8-5                  4-4                  Bahamas Bowl (W 49-48 over Central Michigan)
2015       Western Kentucky       12-2                8-0                  Miami Beach Bowl (W 45-35 over Miami, Fla.)
2016       Western Kentucky       10-3                7-1                  Boca Raton Bowl
Totals                                            30-10             19-5
                                                        (.750)             (.792)
Brohm Offenses
Year       Scoring – Rank           Passing – Rank           Total – Rank
2014       44.4 – 6th                      374.3 – 2nd                  534.6 – 4th
2015       44.3 – 3rd                      372.2 – 4th                   526.4 – 9th
2016       45.1 – 2nd                     336.8 – 5th                   517.4 – 7th
Brohm Coaching History
2002               Louisville Fire – af2 (head coach) 2003-06        Louisville (quarterbacks) 2007               Louisville (assistant head coach/passing game) 2008               Louisville (assistant head coach/offensive coordinator) 2009               Florida Atlantic (quarterbacks) 2010-11        Illinois (quarterbacks) 2012               UAB (offensive coordinator/quarterbacks) 2013               Western Kentucky (assistant head coach/offensive coordinator/quarterbacks) 2014-16        Western Kentucky (head coach)