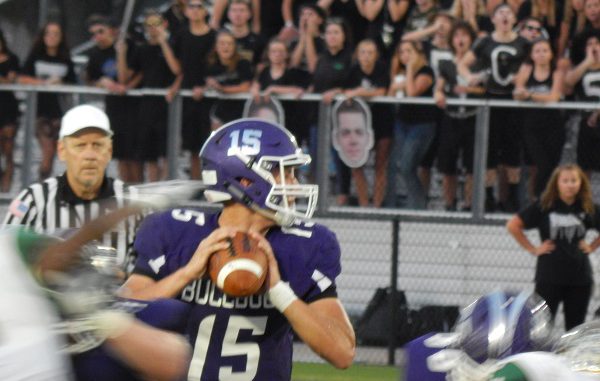 Bulldogs Convert Two for Win
(by Steven Stremming)
Brownsburg secures win in overtime 29-28 over Westfield as senior running back Carson Gill scores on a two point conversion.
Senior quarterback and Clemson recruit Hunter Johnson was active on the ground as he ran for over 100 yards and passed for over 100 yards while Gill ran the ball for 91 yards.
Johnson's receiving corps of highly regarded sophomore Bryce Kirtz, junior Dequincy Davis and senior Daniel Breslin were active all night.
Junior defensive lineman Antrez Baker was active too
Westfield senior quarterback Andrew Sweet had another solid night for the Shamrocks as did offensive lineman, Spencer Stachyra, (Illinois State recruit)along Gannon Asher.