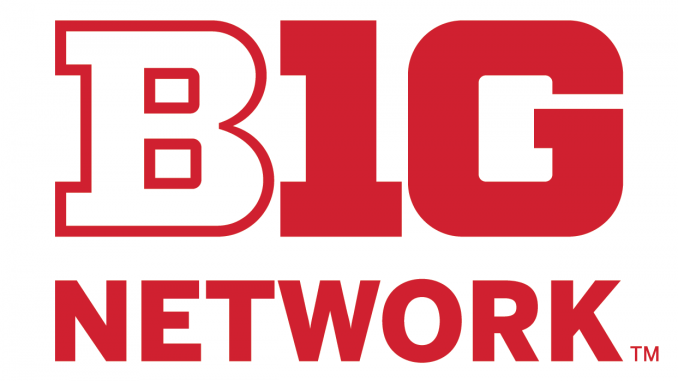 Cain Named to Naismith Defensive Player of the Year Watch List
Credit Source: University of Nebraska Athletics
Lincoln – Nebraska center Kate Cain was one of just 15 women's basketball players across the country to be named to the Naismith Defensive Player of the Year Watch List when it was announced on Tuesday, Jan. 26 by the Atlanta Tipoff Club.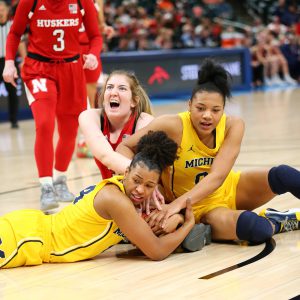 Credit Sourc: Rick McIntyre/Excel H Sports/McIntyre Imaging
Cain, a 6-5 center from Middletown, N.Y., is a three-time Lisa Leslie Award candidate who is a two-time Big Ten All-Defensive selection. Nebraska's school record holder with 320 blocked shots, Cain's massive block total ranks No. 6 in Big Ten history. She also ranks No. 2 nationally in career blocks among active NCAA Division I players.
Last season, Cain led the Big Ten and reset her own Nebraska single-season record with 101 blocked shots. She also ranked No. 3 in the nation with 3.4 blocks per game. As a freshman in 2017-18, Cain smashed the Husker season record with 100 blocks while anchoring a Nebraska defense that powered the Huskers to the 2018 NCAA Tournament.
Cain has started 104 consecutive games for the Big Red. She leads the Big Ten with 3.1 blocks per game this season. With Cain protecting the rim, Nebraska has knocked off three top-25 opponents including then-No. 15 Ohio State (Jan. 16). Cain nearly produced her second career triple-double in the 63-55 win over the Buckeyes, finishing with 22 points, 12 rebounds and nine blocked shots, which tied the second-best total in school history. Cain's defensive performance allowed Nebraska to hold Ohio State 35 points below its season scoring average heading into the game. She recorded a triple- double as a freshman with 22 points, 14 boards and a school-record 11 blocks in a win over Florida Atlantic (Dec. 19, 2017).
She owns 18 games with at least five blocked shots in her Nebraska career and 54 games with at least three rejections. In addition to her block totals Cain also owns more than 500 career defensive rebounds and more than 50 career steals. She is also closing in on 1,000 career points.
Cain, who earned her bachelor's degree as a management major in just three years, is pursuing her MBA as a graduate student. A strong candidate for CoSIDA Academic All-America honors, Cain is a two-time Big Ten Distinguished Scholar and a two-time Academic All-Big Ten selection. She also has been projected as a second-round WNBA Draft pick in 2021.
Cain and the Huskers return to the court on Thursday night when they play host to Wisconsin. Tip-off between Nebraska and the Badgers at Pinnacle Bank Arena is set for 7 p.m.