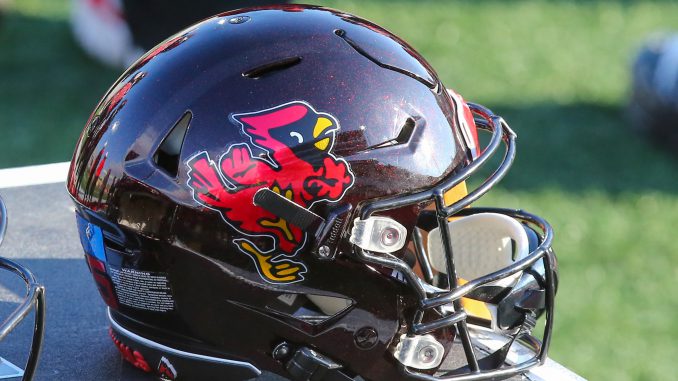 Cardinals Add Vic Hall as Cornerbacks Coach, Flip QB/RB Coaching Duties
New CB coach previously worked with BSU defensive coaches Stockton, Zidenberg
Credit Source: Ball State University Athletics
MUNCIE, Ind. — The Ball State football team has tabbed Vic Hall to join its staff as cornerbacks coach. A former standout player at Virginia and in the Arena Football League, Hall comes to Muncie after recently coaching defensive backs at Hampton and Howard.
In 2018, Hall was a graduate assistant working with the corners at Western Illinois. He coached on that staff alongside current Ball State defensive coordinator Tyler Stockton and passing game coordinator/defensive backs coach Josh Zidenberg. The Leathernecks ranked in the top 25 of the FCS in total defense in 2018.
"Vic is a tremendous fit because of his familiarity with what we are doing from a defensive standpoint and his previous work with Tyler and Josh," Ball State head coach Mike Neu said. "I was a college scout when Vic was coming out of Virginia and have been able to follow his career. He has displayed a great work ethic to move up the coaching ladder to this point, and he will be an outstanding role model and teacher for our young men. He complements our defensive staff extremely well with what he brings to the table."
Hall spent 2020 as the safeties coach at Hampton. The Pirates did not play football in the fall because of the COVID-19 pandemic. In 2019, he coached cornerbacks at Howard. Prior to joining the college ranks at Western Illinois, Hall coached at National Collegiate Prep in Washington, D.C., from 2014-18. During his time there, he held titles of quarterbacks coach, wide receivers coach and co-offensive coordinator.
A high school All-American from Gretna, Virginia, the versatile Hall went on to an accomplished collegiate career at Virginia as a cornerback and return man who also saw time at quarterback and receiver. He was teammates with Zidenberg at UVa. Hall earned his bachelor's degree in anthropology from Virginia in May 2009. He then made his professional mark in the Arena Football League, setting a league record with 15 interceptions in 2011 for the Chicago Rush on his way to AFL Defensive Player of the Year honors.
Lynch, Hecklinski Flip Position Groups
The Cardinals also announced an adjustment to the offensive coaching staff, as Kevin Lynch and Joey Hecklinski will switch position group assignments. Lynch, the Cardinals' offensive coordinator, will now coach quarterbacks, while Hecklinski will coach running backs.
Lynch is entering his second season as BSU's offensive coordinator. He had coached running backs since joining the staff in 2016 and had been one of only eight FBS offensive coordinators to coach that position group in 2020. Hecklinski just completed his second season on the staff, coaching QBs in 2020 after serving as a graduate assistant the previous year.
"With Kevin's role as offensive coordinator and my involvement in coaching our quarterbacks, this move will allow us to work closer on a day in, day out basis," Neu said. "We also have a veteran quarterback in Drew Plitt who we want to continue to involve more in our game planning, and this structure will provide the best dynamic for that collaboration. Having worked closely with Joey this past year in the quarterbacks room, I also know he is prepared to take on his own room with our running backs and will thrive in that role."
The Cardinals had a banner season in 2020, finishing 7-1 overall, winning the program's first MAC championship since 1996 by defeating No. 23 Buffalo and claiming the first bowl victory in school history by beating No. 19 San Jose State in the Offerpad Arizona Bowl.
Ball State finished the year ranked No. 23 in both the AP Top 25 and the Amway Coaches Poll, marking the first year-end ranking in either poll in program history. The Cardinals are set to return 20 starters from that team.