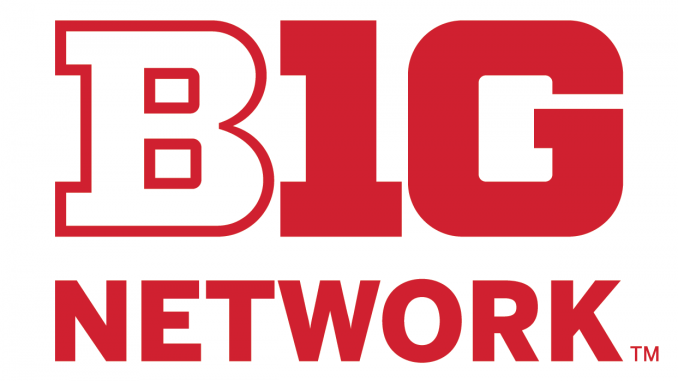 Credit Source: University of Nebraska Athletics
GAME 9: NEBRASKA vs. NO. 19/19 MICHIGAN
Date:  Fri., Dec. 25
Time: 5:01 p.m.
City: Lincoln, Neb.
Arena: Pinnacle Bank Arena
NEBRASKA CORNHUSKERS
2020-21 Record: 4-4 (0-1 Big Ten)
Head coach: Fred Hoiberg
Record at Nebraska: 11-29 (2nd year)
Career NCAA Record: 126-85 (7th year)
NO. 19/19 MICHIGAN WOLVERINES
2020-21 Record: 6-0 (1-0 Big Ten)
Head coach: Juwan Howard
Record at Michigan: 25-12 (2nd year)
Career Record: Same
BROADCAST INFO
Television: BTN
Play-by-play: Kevin Kugler
Analyst: Nick Bahe
Online Broadcast: Fox Sports app & foxsports.com/live
Radio: Learfield IMG College Husker Sports Network, including 590 AM (Omaha), 1400 AM (Lincoln) and 880 AM (Lexington)
Play-by-play: Kent Pavelka
Analyst: Jake Muhleisen
Online Radio: Available on Huskers.com, Huskers App, TuneIn.com/Huskers and TuneIn App.
SIRIUS: N/A
XM: 372
SiriusXM (internet)  372
Huskers Host No. 19 Michigan on Christmas
The Nebraska men's basketball program is home for the holidays, as the Huskers host Michigan on a Christmas Day matchup at Pinnacle Bank Area. Tipoff between the Huskers and Wolverines is slated for shortly after 5 p.m. and will be carried on BTN with Kevin Kugler and Nick Bahe on the call. The game can also be streamed via the web, smartphones, tablets and connected devices through the Fox Sports app.
Fans can follow all of the action across the state of Nebraska on the Learfield IMG College Husker Sports Network with Kent Pavelka and Jake Muhleisen on the call. The game will also be available on Huskers.com, the Huskers app and TuneIn radio. The pregame show begins one hour prior to tipoff.
Nebraska's game with Michigan is one of four Big Ten Christmas games this season. It will mark the second time that Nebraska has played on Christmas and the first time since a 71-58 win over Ohio at the 2014 Diamond Head Classic.
The Huskers (4-4) held Wisconsin to 40 percent shooting, but a 16-0 second-half spurt doomed NU in a 67-53 loss to the ninth-ranked Badgers on Tuesday night. Dalano Banton's 15 points and eight boards led three Huskers in double figures, but Nebraska shot 33 percent from the field, including 8-of-27 from 3-point range. Nebraska led by one with 14:23 remaining, but went more than eight minutes without a field goal while the Badgers took control. Teddy Allen (11) and Trey McGowens (10) also finished in double figures in a losing effort.
The loss overshadowed a strong defensive effort against the Badgers, who were in the top-10 nationally in offensive efficiency heading into the contest. NU held the Badgers to its second-lowest offensive output of the season, marking the fifth time in eight games that Nebraska has held an opponent to 40 percent or less from the field.
No. 19 Michigan comes off a 62-58 win over Penn State on Dec. 13. In that game, freshman Hunter Dickinson had 20 points, seven rebounds and three blocked shots to pace three Wolverines in double figures. Michigan held Penn State to 31 percent shooting and withstood 16 turnovers which led to 18 Nittany Lions points. Eli Books (12) and Isaiah Livers (10) also finished in double figures for the Wolverines.
Friday's game will mark the Huskers' second straight against a ranked team and third in nine games.
PLAYER SPOTLIGHT
Sophomore Yvan Ouedraogo has played his best basketball in the last week, averaging 9.5 points on 67 percent shooting and 9.5 rebounds per game over the last two games. He made his first start at Wisconsin, finishing with six points and six boards in 25 minutes.
NUMBERS TO KNOW
2 – Dalano Banton joins Illinois' Ayo Dosunmu as the only Big Ten players in the top 10 in the conference in both rebounding and assists as of Dec. 22.
2 – Huskers who tied or set their career high in blocked shots at Wisconsin (Lat Mayen and Yvan Ouedraogo).
4 – Number of Huskers who made their first Big Ten start at No. 9 Wisconsin. As a team, NU had just a combined 40 starts in Big Ten play (22-Thorir Thorbjarnarson; 18-Yvan Ouedraogo), while Wisconsin's roster had combined for 191 Big Ten starts entering the contest.
4 – Nebraska has four 20-point performances through the first eight games, including three by Teddy Allen and one by Kobe Webster.
9.25 – Nebraska's 3-pointers per game, which is on pace to be the second-highest average per game in school history.
10 – Number of seasons where Nebraska has had multiple 100-point games. The 2020-21 campaign is the first time since 1995-96.
32- Nebraska is 32nd nationally in tempo according to KenPom as of Dec. 22. The Huskers are one of four Big Ten teams currently in the top 50 as of Dec. 2.
SCOUTING MICHIGAN
Michigan takes the court for the first time since Dec. 13, as the Wolverines have been off since a 62-58 win over Penn State. Michigan is 6-0 on the season with five of the wins coming by double figures, and they jumped to 19th in both national polls this week.
Michigan is led by second-year head coach Juwan Howard, who took over the Michigan program following John Beilein's departure for the Cleveland Cavaliers in May of 2019. Howard, who starred at Michigan during the Fab 5 era, spent 19 seasons in the NBA playing for eight franchises and won two NBA titles with the Miami Heat in 2012-13. He worked in the Miami Heat organization for six seasons, the final five as an assistant coach before returning to his alma mater in 2019.
The Wolverines have a mixture of newcomers and returnees making significant contributions. Freshman Hunter Dickinson leads the team in scoring (15.7 ppg), rebounding (7.3 rpg) and blocked shots (1.7 bpg) while shooting 69 percent from the field. Isaiah Livers is averaging 15.2 points and 5.7 rebounds per game while shooting 43 percent from 3-point range. Wake Forest transfer Chaundree Brown comes off the bench and averages 10 points per game to give Michigan a trio of double-figure scorers. The Wolverines are shooting 2 percent as a team and out-rebouding opponents by over nine rebounds a game.
Series History: Michigan leads the all-time series, 18-3, in a series that dates back to 1949, although the Wolverines' win over the Huskers in the 1992 Rainbow Classic was later vacated. Michigan has won 12 of the 13 meetings since Nebraska joined the Big Ten with the Huskers' only win coming in a 72-52 win in Lincoln during the 2017-18 campaign. One of Nebraska's three wins in the series was a 74-73 win over No. 1 Michigan at the NU Coliseum on Dec. 12, 1964. In that game, Fred Hare's buzzer beater knocked off the Cazzie Russell-led Wolverines. That win is one of three wins over No. 1 ranked teams in Nebraska's history.
Last meeting: Nebraska battled back from a slow start to pull within four points at halftime, but No. 25 Michigan started the second half on an 18-4 run on its way to an 82-58 victory at the Crisler Center.
Haanif Cheatham scored 19 points and Dachon Burke Jr. scored 16 points to pace Nebraska. Thorir Thorbjarnarson pulled down a team-best seven rebounds for the Huskers, who out-rebounded Michigan 40-38.  But the Wolverines, led by Isaiah Livers with 18 points, shot 59.4 percent from the field in the second half to pull away from Nebraska. Livers, who also had 10 rebounds was one of five Wolverines to finish in double figures, while Xavier Simpson had 11 points and a game-high 10 assists.
LAST TIME OUT
The Huskers led by double digits in the first half and were on top with 14:32 left at No. 9 Wisconsin, but the defending Big Ten champion Badgers used a pair of big scoring runs to spoil the Huskers' upset bid in a 67-53 victory.
Nebraska led by 10 with less than five minutes to play in the first half before Wisconsin responded with 14 straight points en route to taking a one-point lead into the locker room. After Nebraska battled back to regain the lead six minutes into the second half, the Badgers used a 16-0 run to pull away from the Huskers. The Huskers have led in the second half in three of their four losses.
After shooting just 31 percent in the first half, Wisconsin shot 50 percent in the second half, knocking down 13-of-26 shots. Nebraska shot just 33 percent for the night and although the Huskers matched Wisconsin with eight 3-pointers, Nebraska was just 9-of-17 from the free throw line while Wisconsin was 15-of-15. Dalano Banton led three Huskers in double figures with 15 points, with Teddy Allen adding 11 points and Trey McGowens chipping in 10. Banton also led Nebraska with eight rebounds and four assists. Four of Wisconsin's five starters finished in double figures. Brad Davison scored 11 of his team-high 15 points in the second half, while Micah Potter had a double-double with 10 points and 11 rebounds. Nebraska led for much of the first half thanks to an inspired defensive effort. The Huskers held Wisconsin scoreless for nearly five minutes to open the game, and the Badgers managed just one field goal in the first 12 minutes, opening 1-of-16 from the floor.
STORYLINES
• While Friday's game will be the first Christmas Day game for the Husker roster, this will mark the third time that Nebraska Coach Fred Hoiberg has coached on Christmas. He is 2-1 on Christmas Day (1-0 NCAA, 1-1 NBA) with the NCAA win coming in the title game of the Diamond Head Classic in Hawaii.
Coaching on Christmas (NCAA)
Year
Hoiberg-Coached Team
Opponent
Result
2013-14
Iowa State
vs. Boise State
W, 70-66
Coaching on Christmas (NBA)
Year
Hoiberg-Coached Team
Opponent
Result
2016-17
Chicago
at San Antonio
L, 119-100
2015-16
Chicago
at Oklahoma City
W, 105-96
While Juwan Howard (1994-2013) and Fred Hoiberg (1995-2005) met several times during their NBA career, pair faced off one time as college players, a 94-72 Michigan win at the Palace of Auburn Hills in 1992.

• Hoiberg is 1-3 as a coach against Michigan, including the two matchups last season. He went 1-1 against the Wolverines while coaching at Iowa State, including a 77-70 win over No. 7 Michigan in Ames on Nov. 17, 2013. No. 14 Michigan downed the Cyclones 76-66 on Dec. 3, 2011 in Ann Arbor in the other meeting.

• NU will look to snap a 10-game losing streak against ranked opponents which began with a 66-62 loss to Wisconsin in the 2019 Big Ten Tournament. NU's last win over a ranked team was a 69-61 win over No. 21 Maryland in the second round of the 2019 Big Ten Tournament. The Huskers' last home win over a ranked team was against No. 23 Michigan on Jan. 19, 2018.

• Friday's game comes in a middle of a six-game stretch where NU could face as many as five ranked teams. The stretch began with games at No. 8 Creighton (Jan. 11) and No. 9 Wisconsin (Dec. 22). Following Friday's game, NU's next two matchups are at No. 23 Ohio State (Dec. 30) and No. 12 Michigan State (Jan. 2). The Big Ten has seven teams ranked in this week's poll while four others are receiving votes.

• A pair of Huskers are closing in on milestone numbers this week. Kobe Webster needs five points to reach 1,500 career points, while Trevor Lakes is nine points away from 1,000 career points.

• The break after the Creighton game allowed the Huskers an opportunity to work on cutting down turnovers. After a solid start the first three games, the Huskers averaged nearly 19 turnovers per game, including 25 at Creighton. Over the last two games, NU has cut down its turnovers, including eight in Tuesday's Big Ten opener. NU is currently averaging 12.8 turnovers per game after averaging 11.9 in 2019-20.

• The Wisconsin game snapped a string of four straight games where NU had out-rebounded its opponent, the longest stretch since the 2016-17 season. Last year, the Huskers out-rebounded just four opponents in 32 games, including just one in conference play.

• The Huskers added some much-needed depth, as Trevor Lakes and Eduardo Andre made their Husker debuts against Doane on Dec. 17. Andre, a 6-foot-10, 228-pound forward, is averaging 5.5 points and 2.0 rebounds per game while serving as a backup in the frontcourt. Lakes, a 6-foot-7 forward who was cleared by the NCAA on Thursday morning, had 12 points and six boards in his debut and played 16 minutes at Wisconsin.

• Nebraska has two 100-point games this season following the Dec. 17 win over Doane. It marks the 10th time in school history that Nebraka had multiple 100-point games in a season and the first since 1995-96. Nebraska is now 39-4 all-time when scoring 100+ points.

• Nebraska has shown the ability to get off to fast starts in 2020-21. NU has outscored its seven opponents by a combined score of 67-35 prior to the first media timeout and has taken a lead into the first media break in six of the eight games. The only two times NU has trailed at the first media timeout were one-point deficits to South Dakota and at Creighton.

NEWCOMERS MAKING AN IMPACT
Nebraska added an influx of veterans in 2020-21, gaining the services of seven scholarship players with previous Division I experience as well as Division II transfer Trevor Lakes, who became eligible on Dec. 17.
The group combined for nearly 4,000 points along with over 1,300 rebounds and 600 assists in their collegiate careers before joining the Husker program and includes multi-year starters Kobe Webster (Western Illinois), Trey McGowens (Pittsburgh) and Trevor Lakes (Indianapolis).  The Huskers also gain the services of three players (Dalano Banton, Shamiel Stevenson and Derrick Walker) who had to sit out the 2019-20 campaign after transferring to Nebraska.
• Nebraska's top six scorers are all newcomers, including three double-figure scorers. In all, 88 percent of the Huskers' offense and 78 percent of its rebounds has come from players who did not play at Nebraska in 2019-20.

• Husker players lead all Big Ten newcomers in scoring (Allen), assists (Banton) and steals (Allen) entering Friday's game with Michigan. Banton is also second among Big Ten newcomers in rebounds and third in steals.
• In all, 31 of Nebraska's 32 double-figure efforts this season have been by players in their first season of competition at NU. Yvan Ouedraogo's double-double against Doane is the Huskers' only double-figure scoring effort by a returnee in 2020-21.
• Nebraska will add additional size and experience in early January when junior forward Derrick Walker becomes eligible. Walker is serving an 11-game suspension from a violation of NCAA rules that occurred while Walker was a member of the Tennessee basketball program in 2018-19.

BANTON POSTS TRIPLE-DOUBLE
Prior to Fred Hoiberg taking over the Nebraska basketball program, Nebraska never had a triple-double in a regular-season game and now have had one in each of the past two seasons following Dalano Banton's triple-double against Doane on Dec. 17. In fact, the only two triple doubles in the Big Ten have been by Huskers. Hoiberg has had three players on the college level post a triple double, as Royce White of Iowa State had one in 2012 (10 points, 18 rebounds, 10 assists).

Nebraska Triple-Doubles Under Hoiberg
| | | | | | |
| --- | --- | --- | --- | --- | --- |
| Player | Opponent | Date | Points | Rebounds | Assists |
| Cam Mack | Purdue | Dec. 15, 2019 | 11 | 10 | 12 |
| Dalano Banton | Doane | Dec. 17, 2020 | 13 | 11 | 10 |
A UNIQUE POINT GUARD
It is not often that you a see a point guard handling jump ball duties, but Dalano Banton is not your typical point guard, and NU coach Fred Hoiberg is finding ways to incorporate Banton's unique skills.
The 6-foot-9 sophomore provides a unique focal point to the Huskers' attack and is averaging 13.9 points, 7.8 rebounds and 5.5 assists per game. He comes into the Michigan game ranking among the Big Ten leaders in assists (fourth), steals (seventh), rebounding (ninth) and assist-to-turnover ratio (12th).
A former top-100 recruit, Banton has reached double figures in all eight games, including a 15-point, eight-rebound four-assist performance against No. 9 Wisconsin. Banton posted his first career triple double with 13 points, 11 rebounds and 10 assists against Doane on Dec. 17. He is one of three players nationally and the only power conference player with a triple double this season. He nearly posted a triple double against North Dakota State on Nov. 18 with 12 points, nine rebounds and eight assists.
In the loss to Nevada, Banton led NU in scoring (17), rebounding (seven) and assists (five) and had 17 points, nine rebounds and six assists against Georgia Tech. Banton is one of five players nationally averaging at least 13 points, seven rebounds and five assists per game as of Dec. 22.
STEALS = BASKETS
Nebraska's length on the defensive end has been disruptive during the early portion of the campaign. The Huskers enter the Wisconsin matchup ranked 51st nationally with 8.8 steals per game, a total which leads the Big Ten. NU has taken advantage of those turnovers, averaging 17.4 ppg off of opponent turnovers in the first eight games.
• Nebraska had 10+ steals in each of its first three games, marking the first time since the 2016-17 season and just the second time since 2010.
• The Huskers are fourth in the Big Ten, forcing 15.1 turnovers per game.
• Teddy Allen (2.5 spg, second) and Dalano Banton (1.5 spg, seventh) rank among the Big Ten leaders in steals, while four players average at least one steal per game.
• Allen is one of 12 players nationally with a pair of five-steal games as of Dec. 20. The only other Husker to have multiple five-steal games in a season in the last decade is Glynn Watson Jr., who had three during the 2016-17 campaign.
• Nebraska will look to finish among the top three teams in the Big Ten in steals for the third straight year (2019-20 -7.0, second; 2018-19 (7.2, third).
TEDDY BUCKETS
Junior college transfer Teddy Allen has lived up to his billing as an elite scorer in his first season at Nebraska. The 6-foot-6 junior guard leads Nebraska and ranks sixth in the Big Ten in scoring at 17.4 points per game while also chipping in 5.1 rebounds and
2.5 steals per game.
• Allen, who leads all Big Ten newcomers in scoring and steals, is one of two newcomers listed in the top 10 of the Big Ten in scoring as of Dec. 20.
• He is one of eight players nationally – including three from power conferences – averaging at least 17.0 points, 5.0 rebounds and 2.0 steals per game and played at least four games.
Allen, who averaged 31.4 points per game at Western Nebraska Community College last season, has been in double figures in all eight games, including three 20-point games. He enjoyed his best performance of the year at No. 8 Creighton on Dec. 11, when he totaled D-1 career highs with 26 points and nine rebounds. He also posted 20-point games against both North Dakota State (22) and South Dakota (23). Allen now has six career 20-point games, including three during his freshman season at West Virginia in 2017-18.
HUSKERS LOOK TO PUSH PACE
When Nebraska coach Fred Hoiberg talks about playing with pace, he means it. His first Nebraska team led the Big Ten and was the only conference program in the top-50 nationally in tempo in 2019-20. It was the highest finish of any Big Ten program in the KenPom database since the site began tracking in 2001-02.
In six seasons as a college head coach, his teams have ranked in the top-50 in tempo five times – that matches the entire number of times that a Big Ten program has done it since the 2001-02 campaign. Prior to Hoiberg's arrival, the last time a Husker team was in the top-100 nationally in tempo according to KenPom was in 1999-2000 under Danny Nee.