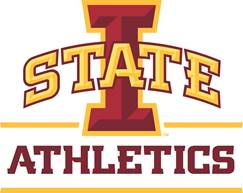 Cyclones Host Wildcats in Big 12 Home Opener
Credit Source: Iowa State University Athletics
Where: Hilton Coliseum – Ames, Iowa
When: Friday, Dec. 18 at 6 PM
Projected Starting Lineup: Kristin Scott, Ashley Joens, Kylie Feuerbach, Emily Ryan, Lexi Donarski
Radio: Cyclone Radio Network/Learfield
Talent: Noah Wolf, Jamie Steyer
TV: ESPN+
Talent: BJ Schaben, Kelly Hanfelt
The Lead
Iowa State returns to Hilton Coliseum for its Big 12 home opener against the Kansas State Wildcats. The Cyclones are looking to win their third-straight game and grab a 2-0 start in league play. Iowa State has won four of the last five meetings against the Wildcats.
Key Storylines
Junior Ashley Joens is seventh in the nation in scoring, averaging 27.3 points a game. Joens has notched four 30-point games in the last six, dropping 36 points at SDSU, 33 at TCU, 32 against South Carolina and 35 against Iowa. Her stellar play this season has earned her Big 12 Player of the Week twice.
The Cyclones have three freshmen currently in the starting lineup, and are one of just two power-5 teams to start three freshmen, joining Cal.
Freshman Lexi Donarski has tallied double figures in five games this season. She dropped 25 points against NDSU last week, earning Big 12 Freshman of the Week honors. Donarski has emerged as Iowa State's second-leading scorer with 13.0 PPG.
Senior Kristin Scott rounds out the Cyclones averaging double figures with 11.1 points. She is also averaging 6.0 boards per game, which is second on the team.
Emily Ryan is third in the Big 12 in assists per game with 5.0 per contest. She has 35 dimes on the year.
Donarski Breaks Out
Freshman Lexi Donarski has reached double-figures in Iowa State's last four games, emerging as Iowa State's second-leading scorer.
Donarski is averaging 13.0 PPG, which ranks first in the Big 12 among freshmen.
In Iowa State's last four games, Donarski is averaging 17.3 points, while shooting 54.5 percent from the field.
Joens Among NCAA's Top Active Career Leaders
Junior guard Ashley Joens is flying up the NCAA's active career leader rankings after a monster start to her junior year.
Joens is currently seventh in the NCAA in active career scoring average, netting 17.0 points per contest.
She ranks second in active career scoring among juniors in the NCAA, with 1,193 career points.
Joens is also tied at 17th in career double-doubles with 22.
Joens is swiftly climbing the NCAA's career free-throws made category, with 290 made in her career, which ranks 21st.
Nation's longest 3-point streak
The Iowa State women's basketball team has the nation's longest streak for consecutive games with a 3-pointer, sitting at 806.
The streak began on Feb. 19, 1995 at Colorado when Tara Gunderson netted a triple.
 Iowa State has made 6,359 triples over the course of the streak and made 10 or more in a game 233 times.
Iowa State has hit 200 or more 3-pointers in a season 18-straight seasons, which is an NCAA record. Iowa State has netted 53 3-pointers this season.