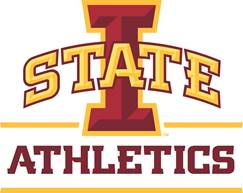 Cyclones Outpace Bison, 85-64
Credit Source: Iowa State University Athletics
AMES, Iowa – Iowa State (3-3, 1-0 Big 12) shot 51.6 percent from the field in an 85-64 victory over North Dakota State on Saturday afternoon at Hilton Coliseum. Freshman Lexi Donarski and junior Ashley Joens combined to pour in 49 points on the day to lead the Cyclones' efficient offensive outing.
Donarski's 25 points were a season high, as the native of La Crosse, Wisconsin made 10-of-19 attempts from the field. Ashley Joens tallied her 22nd career double-double with 24 points and 10 rebounds.
How It Happened
The Cyclones got strong contributions off the bench in the first period as they jumped out to an early lead over the Bison. Aubrey Joens and Madison Wise combined to score 10 points on 3-of-3 shooting in the first 10 minutes to propel Iowa State to a 24-15 lead after one quarter. The Cyclones ended the first with a 7-0 run, sparked by Aubrey Joens' second 3-pointer of the day.
The duo of Ashley Joens and Donarski, took over in the second quarter, combining to score all 20 Iowa State points in the period. Donarski made all four of her field goal attempts for nine points, while Ashley Joens tallied 11. Iowa State's defense also hounded NDSU throughout the quarter, forcing six Bison turnovers. The Cyclones ended the half with a 9-2 run to take a 44-28 advantage into the intermission. Ashley Joens (14) and Donarski (11) paced ISU in the scoring column.
Iowa State put together a 13-3 run early in the second half to extend the lead to 59-33 with 4:54 to play in the third quarter. Donarski scored eight points during the stretch, including a pair of triples. Wise capped the third by knocking down a jumper in the closing seconds of the period to give the Cyclones a 67-42 lead with 10 minutes to play.
The two teams traded runs in the fourth quarter, with NDSU reeling off a 10-0 spurt early in the period. However, the Bison would never get within striking distance, as Iowa State followed with eight-straight points of their own.  Emily Ryan and Ashley Joens each scored six points in the fourth as Iowa State went on to win, 85-64.
Players of Note
Lexi Donarski was terrific vs. NDSU, scoring a season-high 25 points to lead the Cyclones. The freshman also pulled down seven rebounds and dished out three assists.
Ashley Joens finished off yet another strong outing with a 24-point, 10-rebound double-double. The star junior also tallied one assist, one steal and one block with zero turnovers in 35 minutes of action.
Up Next
The Cyclones hit to road to take on in-state foe UNI on Tuesday in Cedar Falls. Tip-off is scheduled for 6:30 p.m. at the McLeod Center.
Note: Greenfield, Indiana's Madison Wise scored six points and contributed one assist in fourteen minutes