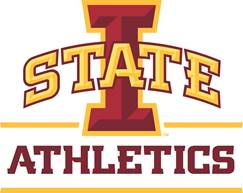 Cyclones Travel To Austin To Take On Texas
Credit Source: Iowa State University Athletics
Where: Frank Erwin Center- Austin, Texas
When: Sunday, Jan. 3 at 2 PM
Projected Starting Lineup: Kristin Scott, Ashley Joens, Kylie Feuerbach, Emily Ryan, Lexi Donarski
Radio: Cyclone Radio Network/Learfield
Talent: Noah Wolf, Jamie Steyer
TV: ESPN2
Talent: Courtney Lyle, Carolyn Peck
The Lead
Iowa State hits the road to take on No. 19 Texas in Austin. The Cyclones lead the all-time series against Texas 20-19 and have won three of the last four against the Longhorns, including the last two games in Austin.  Iowa State is looking for its third-straight Big 12 win.
Key Storylines
Junior Ashley Joens is seventh in the nation in scoring, averaging 25.9 points a game. Joens has notched four 30-point games so far this season, and her stellar play this season has earned her Big 12 Player of the Week twice.
Sophomore Maggie Espenmiller-McGraw returned for the Cyclones after being sidelined due to injury for ISU's first seven games. Espenmiller-McGraw tallied 14 points in each of her first two games back in around 15 minutes of action.
Senior Kristin Scott rounds out the Cyclones averaging double figures with 12.0 points. She is also averaging 6.2 boards per game, which is second on the team.
Emily Ryan is first in the Big 12 in assists per game with 6.0 per contest. She has 54 dimes on the year, which ranks first nationally. Ryan dropped 20 points and 10 dimes for a career-high night against Drake, earning her first Big 12 Freshman of the Week honor.
Iowa State off to a blistering 2-0 start to Big 12 action, scoring over 90 points against TCU and Kansas State. The Cyclones also won both games in league play by over 20 points.
Of teams currently ranked in the AP Top 25, only three have played a harder schedule to date than the Cyclones according to NCAA stats. Iowa State has faced the 32nd-toughest schedule. The next closest ranked teams are Missouri State (33), Syracuse (39), Arizona (45) and NC State (56).
Did Someone Say Freshmen?
Iowa State's freshmen class of Lexi Donarski, Kylie Feuerbach, Emily Ryan and Aubrey Joens have made an immediate impact on the Cyclones this season.
Iowa State leads all power-5 schools with 27 freshman starts.
Iowa State also ranks second among power 5 schools wih 771 minutes by true freshmen, just behind North Carolina.
The Cyclone freshmen have also totaled 40 percent of Iowa State's scoring on the year, tallying 280 of Iowa State's 702.
Iowa State and California are the only two schools to start three freshmen this season.
Joens Among NCAA's Top Active Career Leaders
Junior guard Ashley Joens is flying up the NCAA's active career leader rankings after a monster start to her junior year.
Joens is currently eighth in the NCAA in active career scoring average, netting 16.9 points per contest.
She ranks second in active career scoring among juniors in the NCAA, with 1,235 career points.
Joens is also tied at 20th in career double-doubles with 22.
Joens is swiftly climbing the NCAA's career free-throws made category, with 295 made in her career, which ranks 23rd.
Joens also ranks 13th in career free-throw percentage at 80.1 percent.
# # #