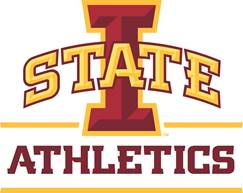 Donarski Nabs Third-Career Freshman of the Week Honor
Credit Source: Iowa State University Athletics
IRVING, Texas – Iowa State women's basketball guard Lexi Donarski picked up her third Freshman of the Week award, the league announced Monday.
Donarski had the biggest game of her young career, as she dropped 32 points in Iowa State's win over TCU. Donarski went 10-of-14 from the floor and connected on six treys. Her 32 points marked a school record for points in a game for Iowa State freshmen.
Donarski is averaging 12.7 points on the season, which is the most of any freshman in the Big 12, while shooting 40.9 percent from the field and 42.6 percent from long range.
The honor was the sixth Freshman of the Week honor for the Cyclones this season, as fellow freshmen Emily Ryan (2) and Kylie Feuerbach (1) have also claimed the honors for the Cyclones.
Iowa State returns to the court on Wednesday, Feb. 17 at 7 p.m. to take on Kansas on the road on Big 12 Now on ESPN+.