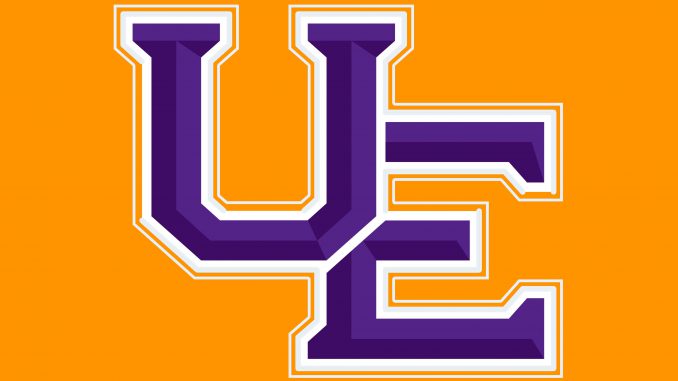 Aces falter due to cold-shooting, turnovers in loss to Drake
Rylie Stephens leads Evansville, ties career-high with 14 points
Credit Source: University of Evansville Athletics
EVANSVILLE – In a game that featured a plethora of turnovers for both sides, the University of Evansville women's basketball could not overcome its giveaways in a 76-43 loss to Drake in the series finale on Friday evening inside Meeks Family Fieldhouse.
Freshman Rylie Stephens led the way for Evansville for the second-straight game, scoring 14 points. Sophomore Abby Feit also finished in double figures with 12 points, adding three rebounds and an assist. Recording a game-high 27 points was Drake's Grace Berg, who hit 10-16 shots from the field and six of her seven free-throw attempts.
Both teams struggled to find their scoring early as Evansville and Drake went the first 4:51 without scoring before Jossie Hudson hit a layup to give the Aces a 2-0 lead. After Evansville captured an 8-6 lead to close the first quarter, Drake ran out to a 33-16 lead at the half after out-scoring the Aces 27-8 in the second period. Drake's hot-shooting continued in the third as the Bulldogs hit 69.3% from the field in the period, pushing their lead to 60-26 with 10 minutes to play. Evansville finished the game strong, out-scoring the Bulldogs in the final stanza as Drake captured the 76-43 win.
Evansville and Drake combined for 54 turnovers on the evening with each team recording 27 giveaways in the game. Rebounds proved to be important in the contest as Drake grabbed 39 rebounds, including 13 on the offensive end, while the Aces finished with 20 boards.
The Aces are back in action on January 15 and 16 as Evansville welcomes in Bradley for a weekend series inside Meeks Family Fieldhouse.
Please credit: The Valley on ESPN – Purple Aces Productions
TV Melts: https://file.ac/xTvsz-5v3pQ/