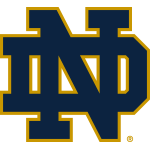 Marcus Freeman to Join Notre Dame as Bob Hinton Defensive Coordinator/Linebackers Coach
Credit Source: University of Notre Dame Athletics
NOTRE DAME, Indiana — University of Notre Dame Dick Corbett Head Football Coach Brian Kelly announced the addition of Marcus Freeman to his coaching staff Friday. Freeman will serve as the Bob Hinton Defensive Coordinator, and will work directly with the Irish linebackers. The hiring will be effective at the conclusion of the University's standard employment process.
"As we looked into finding someone to run our defense, it was important to find the right fit for our program and Marcus and his family are just that," said Kelly. "He has had great success on the field, both running a defense and in his direct work with his linebackers. Additionally, he is considered among the elite recruiters in the coaching ranks.
"The work Marcus has done elevating the programs he has been a part of speaks for itself, but equally as important is the exceptional work he has done in building relationships with his staff and players. Marcus was our top choice to become our next defensive coordinator, and we are pleased he and his family will be joining us at Notre Dame."
Freeman comes to South Bend from his former post as defensive coordinator and linebackers coach at the University of Cincinnati, a position he held beginning in January 2017.
The Bearcats (9-1) made national noise in 2020-21, entering bowl season as the No. 8-ranked team in the nation and winning the American Athletic Conference Championship, the program's first outright league title since 2009, when Kelly served as Cincinnati's head coach. Cincinnati made an appearance in the Chik-Fil-A Peach Bowl, falling by a narrow margin to No. 9 Georgia, after an undefeated regular season.
Cincinnati's defense ranked in the Top 20 nationally in several categories for 2020-21, including being ranked 13th in total defense (324.6 yards per game) and eighth in scoring defense (16.8 points per game) among all FBS teams. In addition, the Bearcats were third in team passing efficiency defense (101.25), 14th in rushing defense (111.1 yards per game), 15th in red zone defense (0.735 rate), 17th in fourth down defense (0.375 rate), 16th in team sacks (3.0 per game) and 10th in turnovers gained (21).
Standout Bearcat cornerback Ahmad Gardner garnered multiple All-America selections, being named to the FWAA and USA TODAY first teams, in addition to the Associated Press, AFCA and The Athletic second teams. He was also named first-team All-AAC.
Prior to his 2020 success, Freeman has been part of a UC staff which coached the Bearcats to back-to-back 11-win seasons in 2018 and 2019, the 2019 American Athletic Conference East Division Championship and consecutive bowl-game wins in the 2018 Military Bowl and 2019 TicketSmarter Birmingham Bowl.
The Bearcats finished atop the 2019 AAC ranks in scoring defense for the second-straight season and ranked among the league's top three in rushing and total defense. In 2018, Cincinnati led the American in rushing defense, scoring defense and total defense and ranked among the Top-15 in the NCAA FBS in all three categories.
Prior to Cincinnati, Freeman spent four years at Purdue, where he coached linebackers all four seasons and served as the Boilermakers co-defensive coordinator in 2015. He is credited with transforming the Purdue linebacking corps into a strength with multiple notable disciples, including: Markus Bailey, 2016 Honorable Mention All-Big Ten selection and leader of the Boilermaker defense with 97 tackles; Jimmy Herman, winner of Purdue's Guy "Red" Mackey Award and the Noble E. Kizer Award, for exemplifying the overall success of the University's intercollegiate athletics program and earning the highest GPA among football players over the 2016 calendar year; and Ja'Whaun Bentley, a USA Today Freshman All-American in 2014 and voted a captain by his teammates prior to the 2015 season.
Freeman coached linebackers at Kent State from 2011-12, where he guided inside linebacker Luke Batton to second team All-Mid-American Conference honors in 2012 after finishing with 143 total tackles, including 80 solo stops. Outside linebacker C.J. Malauulu was a third team all-conference selection in 2012, recording 72 total tackles.
Freeman started his coaching career as a graduate assistant coach at his alma mater, Ohio State, in 2010, as the Buckeyes went 12-1 with a victory in the Sugar Bowl.
A four-year letterwinner for the Buckeyes from 2004-08, Freeman earned second team All-Big Ten honors in 2008, while helping lead Ohio State to four conference titles, three BCS bowls and two trips to the national title game during his career. He played in the 2009 Senior Bowl and was a fifth-round NFL Draft pick of the Chicago Bears, spending time with the Bears, Buffalo Bills and Houston Texans before a medical condition ended his playing career.
A 2007 Ohio State graduate, Freeman earned Academic All-Big Ten and academic all-district honors. In 2011, he earned a master's degree in sports management from Ohio State. He graduated from Wayne High School in Huber Heights, Ohio, and was a Parade All-American.
Freeman has a daughter, Bria, and he and his wife, Joanna, have six children: Vinny, Siena, Gino, Nico, Capri and Rocco.
PERSONAL INFORMATION
Born: January 10, 1986
Hometown: Huber Hts., Ohio
Wife: Joanna
Children: Bria, Vinny, Siena, Gino, Nico, Capri, Rocco
Education: Ohio State (2007, B.S.; 2011, M.S.)
Year in Coaching: 10th
PLAYING CAREER
2004-08: Ohio State (Linebacker)
2009: Chicago Bears (Linebacker); Buffalo Bills (Linebacker); Houston Texans (Linebacker)
COACHING CAREER
YEAR: SCHOOL – POSITION
2010: Ohio State – Graduate Assistant
2011-12: Kent State – Linebackers
2013-15: Purdue – Linebackers
2016: Purdue – Co-Defensive Coordinator/Linebackers
2017-: Cincinnati – Defensive Coordinator/Linebackers
BOWLS COACHED IN
YEAR: SCHOOL – BOWL
2010: Ohio State – Sugar
2012: Kent State – GoDaddy.com
2018: Cincinnati – Military
2019: Cincinnati – Birmingham
2020: Cincinnati – Peach
BOWLS PLAYED IN
YEAR: SCHOOL – BOWL
2005: Ohio State – Fiesta
2006: Ohio State – BCS National Championship
2007: Ohio State – BCS National Championship
2008: Ohio State – Fiesta