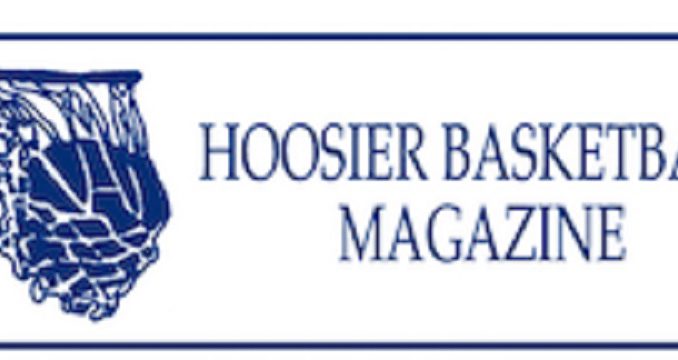 HOOSIER BASKETBALL MAGAZINE TABS TOP 60 SENIOR GIRLS
Attached is the list of Hoosier Basketball Magazine's Top 60 senior girls' basketball players for the 2022-23 season as compiled by Hoosier Basketball Magazine. These girls were selected from approximately 1,400 senior players statewide. Statistical evaluation, game observation and statewide research were con- ducted during the season and throughout the state tournament to determine Hoosier Basketball Magazine's
Top 60.
Two sessions of the 42nd annual Top 60 Senior Workout will be hosted by Hoosier Basketball Magazine in conjunction with the IHSAA and the IBCA on Sunday, March 5th at Beech Grove High School in Indianapolis (5330 Hornet Avenue, Beech Grove, Indiana 46107).
Half of the Top 60 girls, primarily from northern and southern Indiana, will participate in the first session (1:00-3:00 pm EST). The remaining players, primarily from central Indiana, will compete during the second session (3:30-5:30 pm EST).
The Top 60 Senior Workout includes the state's top three scorers. The top two scorers are both headed to Indiana State University— Asia Donald, Hobart (26.7 ppg) and Saige Stahl, Columbus East (26)— followed by Gloria Brewer, Greencastle (25.5). Western Kentucky recruit Nevaeh Foster, Mishawaka Marian (25.1) was selected, but is unable to attend. Four other high scorers averaged over 22 ppg including Ashlynn Brooke, Pioneer (23.8), a Ball State recruit; Isabella Gizzi, New Palestine (23.7), committed to St. Francis; Caitlyn Campbell, Winchester (23.1); Laila Hull, Zionsville (23.2), signed with North Carolina and Bailey Tabeling, Trinity Lutheran (22.2), headed to Ohio University.
There are seven players that participated in the 2023 IHSAA State Finals including four state champion players— Karsyn Norman of AAAA Bedford North Lawrence (Butler), Brea Garber of AAA Fairfield (Indiana Wesleyan), Amber Tretter of AA Forest Park (Miami-Ohio) and Linzie Wernert of class A Lanesville. Fishers, AAAA runner-up, has Hailey and Olivia Smith, both will attend Ball State next fall. Ava Weber of AAA runner-up Corydon Central, was selected, but is unable to attend.
Others heading to Hoosierland Division I Universities include Riley Makalusky, Hamilton Southeastern (Butler), Renna Schwieterman, Jay County (Fort Wayne), Rashunda Jones, South Bend Washington (Purdue), McKenna Layden, Northwestern (Purdue), Layla Gold, Indianapolis Cathedral (Valparaiso). Valparaiso signees Nevaeh and Saniya Jackson, Fort Wayne Northrop, were selected but are unable to attend. Of note: Two players that are injured and unable to participate include Amiyah Reynolds, South Bend Washington (Maryland) and Josie Trabel, East Central (Wofford).
Former state champion coach DeeAnn Ramey (North Central-Marion) will direct both sessions. Other outstanding Indiana girls' high school coaches from the IBCA have been invited to join the 2023 Top 60 staff— Jeff Brooke (Pioneer), Ethan Cook (Tri), Kathie Layden (Northwestern), Stacy Mitchell (Warren Central) and Amy Selk (Beech Grove).
KnowYourBaller will be filming the Girls Top 60 Senior Workout again this year. They will provide summary videos with all pertinent clips for participating players.
Both sessions are open to the public for admission fee of $8.00 ($5 for students). Media can call (317) 925-8200 if interested in credentials for one or both sessions. The Top 60 girls follow.
Tori Allen, Andrean
Trinity Archey, North Central (Marion)
Lauren Barker, Columbus North
Asiah Baxter, Warren Central
Giavonnie Belton, Pike
Savanna Bischoff, Center Grove
Gloria Brewer, Greencastle
Ashlynn Brooke, Pioneer
Olivia Brown, Hamilton Southeastern
Amiyah Buchanan, Evansville North
Caitlyn Campbell, Winchester
Ally Capouch, Kouts
Cristen Carter, Ben Davis
Maci Chamberlin, Blue River Valley
Asia Donald, Hobart
Taylor Double, Huntington North
Kelsey DuBois, University
Julia Economou, Penn
Eva Fisher, Northridge
Abby Fleetwood, Indian Creek
Taylor Fordyce, Carroll (Allen)
Brea Garber, Fairfield
Isabella Gizzi, New Palestine
Layla Gold, Indianapolis Cathedral
Lizzie Graham, Triton Central
Taylor Guess, Ben Davis
Nakiya Harris, North Central (Marion)
Sydney Horton, Roncalli
Laila Hull, Zionsville
Kyndell Jochim, Franklin
Rashunda Jones, South Bend Washington
Sydney Keane, Bellmont
Bailey Kelham, Garrett
Hannah Lach, Carmel
McKenna Layden, Northwestern
Caroline Long, Western
Riley Makalusky, Hamilton Southeastern
Reagan Martin, Owen Valley
Emily Mattingly, Evansville Memorial
Kaydence Mellott, Tippecanoe Valley
Annaka Nelson, Fort Wayne Concordia
Karsyn Norman, Bedford North Lawrence
Bailey Parham, Tri
Abby Parsons, Cascade
Makaya Porter, Mishawaka Marian
Ashlee Schram, Tipton
Renna Schwieterman, Jay County
Hailey Smith, Fishers
Olivia Smith, Fishers
Saige Stahl, Columbus East
Grace Stapleton, Eastern Hancock
Ali Stephens, Homestead
Hannah Stutsman, Scottsburg
Bailey Tabeling, Trinity Lutheran
Kailyn Terrell, Brownsburg
Sanaa Thomas, Warren Central
Tori Thompson, Lafayette Central Catholic
Amber Tretter, Forest Park
Madi Vice, Central Noble
Liv Waters, Blackford
Linzie Wernert, Lanesville
Monica Williams, Lawrence North
SELECTED BUT UNABLE TO PARTICIPATE DUE TO INJURY
Riley Flinn, Harrison (West Lafayette)
Amiyah Reynolds, South Bend Washington
Lilly Toppen, Kankakee Valley
Josie Trabel, East Central
SELECTED BUT UNABLE TO ATTEND
Ava Couch, North Central (Marion)
Nevaeh Foster, Mishawaka Marian
Nevaeh Jackson, Fort Wayne Northrop
Saniya Jackson, Fort Wayne Northrop
Ava Weber, Corydon Central