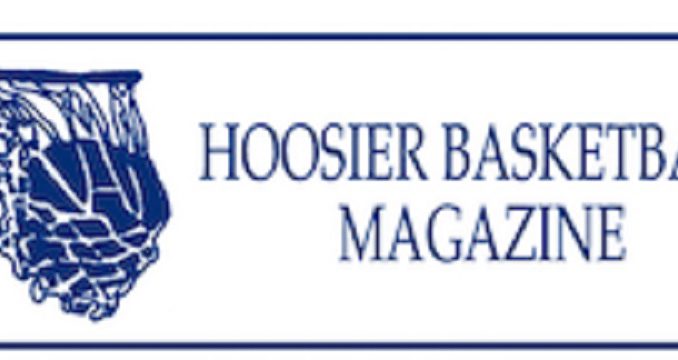 HOOSIER BASKETBALL MAGAZINE TABS TOP 60 SENIOR GIRLS
Attached is the list of Hoosier Basketball Magazine's Top 60 senior girls' basketball players for 2020-21 as compiled by Hoosier Basketball Magazine. These girls were selected from approximately 1,400 senior players statewide. Statistical evaluation, game observation and statewide research were conducted during the season and throughout the state tournament to determine Hoosier Basketball Magazine's Top 60.
Two sessions of the 40th annual Top 60 Senior Workout will be hosted by Hoosier Basketball Magazine in conjunction with the IHSAA and the IBCA on Sunday, March 7th at Beech Grove High School in Indianapolis (5330 Hornet Avenue in Beech Grove).
Half of the Top 60 girls, primarily from northern and southern Indiana, will participate in the first session (1:00-3:00 pm EST). The remaining players, primarily from central Indiana, will compete during the second session (3:30-5:30 pm EST).
The Top 60 Senior Workout includes the state's top two scorers— Courtney Blakely, Hammond Noll (31.7 ppg) and Ariana Wiggins, Heritage Christian (27.6)— along with 11 other senior standouts who averaged more than 20 ppg.
There are eight players that will participate in the Top 60 Workout who are also from 2021 IHSAA state finalist teams— Alyna Santiago, AAAA State Champion Crown Point and Ally Becki, Brownsburg (AAAA Runner-up), Jaclyn Emly, Marissa Gasaway and Alana Striverson from AAA Champion Silver Creek along with Aubrey Burgess, Haley Rose and Vanessa Shafford from AA Champion Linton-Stockton.
More than 20 of the Top 60 selectees have signed with Division I Universities including nine that were featured on the 2020-21 cover of Hoosier Basketball Magazine. Four who are featured with action photos include Becki (Ball State), Wiggins (Michigan), Meg Newman, North Central (Marion) (Arizona State) and Jayla Smith, Lawrence North (Purdue). The other D-1 pictured girls are Katie Burton, Fishers (St. Johns), Kaitlyn Costner, Penn (Ohio State), Sydney Jaynes, Trinity Lutheran (Butler), Trinity Thompson, Michigan City (Northern Kentucky) and Bridget Dunn, Carmel (Kent State) who is injured and can not participate.
Coach Kristin Raker (Beech Grove) will direct both sessions. Other outstanding Indiana girls' high school coaches from the IBCA have been invited to join the 2021 Top 60 staff— Vanita Golston (Hammond Noll), Scott Schoen (Silver Creek), Scott Smith (Jac-Cen-Del) and Kristi Ulrich (Penn).
Both sessions are open to the public for admission fee of $8.00 ($5 for students). Media can call (317) 925-8200 if interested in credentials for one or both sessions. The Top 60 girls follow.
Gracie Adams, Lanesville
Taylor Austin, Lake Station
Ally Becki, Brownsburg
Katherine Benter, Brownstown Central
Madelyn Bischoff, Roncalli
Courtney Blakely, Hammond Noll
Tyranny Brown, Heritage Christian
Aubrey Burgess, Linton-Stockton
Katie Burton, Fishers
Trinity Clinton, Penn
Kaitlyn Costner, Penn
Carley Culberson, Yorktown
Averi Davidson, North Central (Farmersburg)
Mariah Dickerson, Evansville Mater Dei
Jaclyn Emly, Silver Creek
Audra Emmerson, Fishers
Kenadie Fernung, Tri-Central
Courtney Fields, Indianapolis Cathedral
Tyra Ford, Anderson
Lilliann Frasure, North Judson-San Pierre
Marissa Gasaway, Silver Creek
Irye Gomez, Bedford North Lawrence
Rebekah Gordon, Heritage Hills
Madison Gray, Union County
Zayda Hatfield, Terre Haute South
Taylor Heath, Triton Central
Natalie Howard, Ben Davis
Nakaih Hunter, North Central (Marion)
Destiny Jackson, Fort Wayne Snider
Sydney Jaynes, Trinity Lutheran
Remi Jordan, Knox
Addyson Kent, Jennings County
Hanna Knoll, Angola
Maycee Lange, Vincennes Lincoln
Paige Ledford, Jac-Cen-Del
Moira McGinley, Indianapolis Chatard
Alexa McKinley, Columbus North
Chloe McKnight, Bedford North Lawrence
Meg Newman, North Central (Marion)
Jillian Osswald, Hamilton Heights
Ryin Ott, LaPorte
Emily Parrett, Carroll (Allen)
Maddie Patterson, Danville
Zakia Rasheed, Indianapolis Chatard
Isabella Reed, Greenwood Christian
Mercedes Rhodes, Oregon-Davis
Alex Richard, Avon
Katey Richason, Zionsville
Sheridan Robbins, Orleans
Haley Rose, Linton-Stockton
Alyna Santiago, Crown Point
Vanessa Shafford, Linton-Stockton
Lexi Shelton, Mt. Vernon (Fortville)
Maiah Shelton, Norwell
Brynn Shoup-Hill, Goshen
Jayla Smith, Lawrence North
Alana Striverson, Silver Creek
Karly Sweeney, Salem
Trinity Thompson, Michigan City
Jaci Walker, Northridge
Pa'Shence Walker, Martinsville
Ariana Wiggins, Heritage Christian
Mary Wilson, Center Grove
Zoe Zellers, Scottsburg
SELECTED BUT UNABLE TO PARTICIPATE DUE TO INJURY
Bridget Dunn, Carmel
Mckenzie Hudgen, Mishawaka Marian
Tenleigh Phelps, Triton Central
SELECTED BUT UNABLE TO ATTEND
Chanteese Craig, Fort Wayne Concordia
Kalea Fleming, Loogootee
Brooklyn Jones, Loogootee
Jade Nutley, Madison
Kathryn Perry, Shenandoah
Kylee Shelton, Bloomfield
Amaya Thomas, Evansville Central
Lamyia Woodson, Fort Wayne South