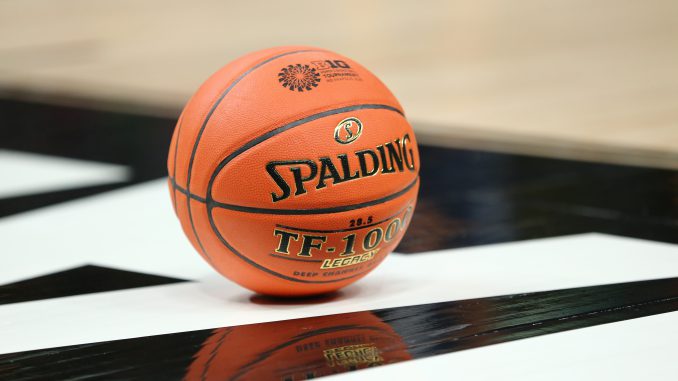 Saturday, December 19th the third Hoosier Hardwood Basketball Association combine was held in New Castle, Indiana.
Previous combines were held in Knightstown and Terre Haute.
The New Castle combine brought out even more young men working to secure a position in the newly formed Hoosier Hardwood Basketball Association, as that number sat at nearly 30 participants.
The league has tentatively set a schedule, which will be starting in March, 2021 and running through the end of May, 2021 with Play-Offs beginning in June, 2021.
Presently, four cities are listed as sites for the Hoosier Hardwood Basketball Association and they are Bedford, Pendleton, Terre Haute and New Castle.
Owners of these franchises are being finalized but there is interest from other parts of the state to bring teams to their towns and cities as well.
Participants for the New Castle combine included, Steven Davis, Tyler Howkinson, Braelyne Compton, Dai'Von Oliver, DaShon Heyen, Aaron Bellgraph, Jared Guidry, Jarrett Combs, Dylan Nussel, Cade Bryan, Brandon Pitts, Kellen Dunham, Wegahta (Gaga) Ghebremichael, Aaron Kantiz, Josh Goodwin, Logan Hinton, Branton Payne, LaJuan Whitney, C J Mathis, T J Jones, Chrishawn Hopkins, Joseph English and Tyler Smith Johnson.
Also, attending but unable to participate was Sutter Foster.
Troy Taylor and Asauhn Tatum were unable to attend today's Combine.
Founders of the league, Bob Petty and Kent Benson are excited with the outpouring of talented men for the Combine and are eager to continue the development of the league.
Talent scouts and observers were in attendance to evaluate the talent and gave glowing assessments.
Garry Montgomery (Vice-President of Community Relations)  was on hand to greet the men participating and register them.
Excel High School Sports (www.excelhsports.com)'s  Adam Sigler, Shawn Martin, Ashtyn Sigler and Austin Sigler were on hand to provide video coverage of the event on their respective Facebook Live pages, which received over 600 views.
The Hoosier Hardwood Basketball Association is progressing well, with contracting players for the league and will update often with more happenings of the new Semi-Pro league.