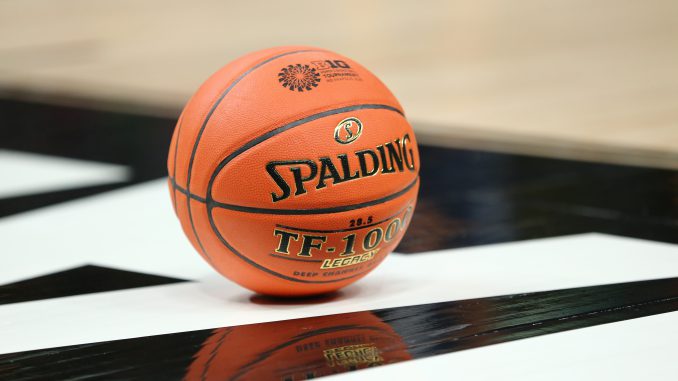 PENDLETON — Former Pendleton Heights and Butler University basketball standout Kellen Dunham will be part of a press conference scheduled for Sunday at Greek's Pizzeria in Anderson, to talk about the Pendleton Legends, one of the teams that is part of a new semi-pro basketball league.
Dunham announced last month via social media that he will be playing for the Pendleton Legends, part of the Hoosier Hardwood Basketball Association, a league headed by former Indiana University great Kent Benson.
On his Instagram, Dunham wrote, "I will be playing for my hometown Pendleton Legends! It is a true honor to be playing in front of my hometown Pendleton fans again! My career began as a Pendleton Heights Arabian and I feel so blessed to have an opportunity to return to Pendleton and play in front of the same great fans! Pendleton is an amazing basketball community.
For Pendleton Heights and Butler University guard Kellen Dunham announced plans to be a part of the new semi-pro basketball team, the Pendleton Legends. Submitted
Former Pendleton Heights and Butler University basketball star Kellen Dunham, here playing for the G-League's Capital City Go-Go plans to play for the new semi-pro team in his hometown, the Pendleton Legends. Submitted photo
Dunham and Benson are both scheduled to be in attendance as part of a meet-and-greet from 3 to 5 p.m. Saturday at the pizzeria.
There will also be a raffle for player-signed memorabilia.
It was announced in October that Benson and business-partner Bob Petty, a former Pendleton resident, were creating a league that would begin play in 2021 with teams located in four Indiana towns and cities. Along with Pendleton, teams will be located in New Castle, Terre Haute and Bedford.
At the time of the league announcement, Dunham wasn't sure what role he would play in the league, but said he had interest.
A star for both the Arabians and Bulldogs, Dunham had most recently played for the Capital City Go-Go, a G-League team affiliated with the NBA's Washington Wizards.
As an Arabian, Dunham led the state in scoring his senior season, averaging 29.5 points per game.
He scored nearly 2,000 points while at Butler, finishing his career with 1,946, ranking fifth on the school's all-time scoring list. He averaged over 16 points per game in each of his last three seasons with the Bulldogs and, as a junior, was named first team All-Big East Conference.
A great outside shooter, the 6-6 guard hit 299 3-pointers in a Butler uniform and led the Big East in 3-pointers as a senior.
Saturday's event will include another new signee to the HHBA; Asauhn Dixon-Tatum is a 7-footer who played basketball at Anderson Highland High School. He went on to play at Auburn University and later in the G-League, including time as a teammate of Dunham's with the Capital City Go-Go.