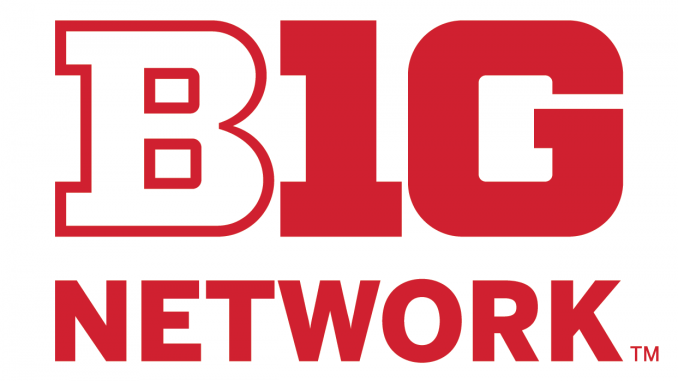 Credit Source: University of Nebraska Athletics
Nebraska Cornhuskers (3-1, 1-0 Big Ten)
at 15/15 Indiana Hoosiers (2-2, 0-0 Big Ten)
Sunday, Dec. 20, 2020, 3 p.m. (CT)
Simon Skjodt Assembly Hall – Bloomington, Ind.
Live TV:  BTN (Lisa Byington, Christy Winters-Scott)
Live Radio: Husker Sports Network (2:45 p.m.)
Matt Coatney (PBP), Jeff Griesch (Analyst)
Lincoln (B107.3 FM); Omaha (ESPN 590 AM); Huskers.com, Huskers App, TuneIn
Huskers Head to No. 15 Indiana to Tip Big Ten Road Play
The Nebraska women's basketball team opens Big Ten Conference road action on Sunday when the Huskers travel to Bloomington to take on Indiana. Tip-off between the Huskers (3-1, 1-0 Big Ten) and the No. 15/15 Hoosiers (2-2, 0-0 Big Ten) is set for 3 p.m. (CT) from Simon Skjodt Assembly Hall.
Live television coverage will be provided by the Big Ten Network with Lisa Byington and Christy Winters-Scott on the call.
Live radio will be available with Matt Coatney and Jeff Griesch on the call across the Husker Sports Network stations, the Huskers App and on Huskers.com.
Sunday's game at Indiana will mark the third time in the last 12 contests overall that the Huskers have squared off with the Hoosiers. IU swept a pair of games from the Big Red last season (Feb. 9 in Lincoln, Feb. 27 in Bloomington). It will be the only time Nebraska is scheduled to play Indiana during the regular season in 2020-21.
Sunday's game also will be Indiana's second consecutive Big Ten home game against Nebraska, joining last year's Senior Night contest with the Huskers.
Nebraska opened the season 3-0 including a 78-72 Big Ten-opening win over Illinois (Dec. 10), before suffering a 78-62 loss at Creighton on Monday night (Dec. 14).
Indiana, the preseason pick to win the Big Ten regular-season title, opened with a pair of 40-plus point wins over Eastern Kentucky and Samford, before suffering a 72-68 loss to then-No. 11 Kentucky and a 66-58 loss to Tennessee on Thursday in Bloomington.
Sam Haiby enters the Indiana game as Nebraska's season leader in scoring (17.8 ppg), rebounding (9.0 rpg) and assists (4.3 apg). The 5-9 junior guard from Moorhead, Minn., erupted for a career-high 33 points to go along with nine rebounds and four assists in the win over Illinois (Dec. 10) to earn a spot on the Big Ten Women's Basketball Weekly Honor Roll (Dec. 14).
Sophomore Isabelle Bourne continues to build on her strong opening to her first season as a starter by averaging 13.3 points and 7.0 rebounds. The 6-2 forward from Canberra, Australia scored a career-high 21 points while adding eight rebounds in the win over Illinois.
Three-time Lisa Leslie Award candidate Kate Cain anchors the Husker starting five inside. The 6-5 senior center from Middletown, N.Y., is Nebraska's career block leader (292) and is poised to become just the sixth player in Big Ten history with 300 career blocked shots. Cain is averaging 10.3 points, 6.0 rebounds and 3.0 blocks through Nebraska's first four games of 2020-21.
Scouting The Indiana Hoosiers
The preseason pick of the conference coaches and media to win the Big Ten title in 2021, Indiana enters Sunday's game with a 2-2 record overall after falling 66-58 to Tennessee on Thursday.
In her seventh season at the helm of the Hoosiers, Teri Moren has her best team on paper, including three outstanding guards with heaps of experience.
The Hoosiers, who are ranked No. 15 nationally in both the AP and USA Today Coaches Top 25, feature senior point guard Ali Patberg. A first-team All-Big Ten choice in 2020, Patberg is a preseason candidate for the Wade, Naismith and Wooden national player-of-the-year awards along with the Nancy Lieberman Award after closing 2020 as one of 10 finalists for the nation's top award for point guards. Last season, Patberg averaged 15.6 points, 4.6 rebounds and 5.3 assists.
Grace Berger returns after joining Patberg as a first-team All-Big Ten selection in 2019-20. The 6-0 guard is a candidate for the Cheryl Miller Award after averaging 13.1 points, 5.2 rebounds and 3.5 assists as a sophomore. Berger opened 2020-21 with a triple-double of 17 points, 10 rebounds and 10 assists in a win over Eastern Kentucky. She is averaging 15.0 points, 7.3 rebounds and 5.5 assists through four games.
Senior guard Jaelynn Penn has more experience at Indiana than any other active Hoosier, making 107 consecutive starts. Penn is averaging 9.8 points and 6.8 rebounds after posting a double-double with 14 points, 10 rebounds and five steals in Thursday's loss to Tennessee. Penn, who had offseason surgery to alleviate pain caused by plantar fasciitis, owns 1,253 career points as a Hoosier, averaging 11.7 points per game in her career. She is also closing in on 200 career assists (192) and has more than 100 career steals (106). Penn was an honorable-mention All-Big Ten pick last season.
Sophomore Mackenzie Holmes provides a potent presence inside. The 6-3 forward is averaging 15.3 points and 6.5 rebounds early this season, including a career-high 26 points on 13-of-13 shooting from the field in the win over Eastern Kentucky. Holmes was a Big Ten All-Freshman selection last season after averaging 10.8 points and 5.0 rebounds in just 19 minutes per game last season. Holmes hit 63.4 percent of her field goal attempts as a freshman and has connected on 60 percent to open her second season, despite finishing 1-for-9 from the floor against Tennessee.
Junior Aleksa Gulbe adds more experience and solid play. The 6-3 forward has averaged 8.5 points and 7.8 rebounds while providing length and the ability to knock down the three. The Latvian averaged 9.0 points per game for the Hoosiers last season.
The Hoosiers add capable and experienced players off the bench, led by redshirt junior transfer Danielle Patterson. The 6-2 wing has averaged 4.8 points and 3.0 rebounds through four games.
Chloe Moore-McNeil has  contributed 2.3 points per game while competing in all four contests, while senior guard Keyanna Warthen and sophomore Grace Waggoner have contributed for the Hoosiers in the backcourt. Hannah Noveroske, a 6-5 sophomore, provides more size and experience.
Indiana has dropped two straight to SEC foes, including a narrow 72-68 setback at then-No. 11 Kentucky (Dec. 6). The Hoosiers opened with a 100-51 win over Eastern Kentucky (Nov. 25), before racing to a 71-26 victory over Samford (Dec. 3).
The Hoosiers are averaging 74.3 points per game, while allowing just 53.8 points. Indiana is shooting 44.4 percent from the field but just 22.6 percent (19-84) from three-point range after going 2-for-27 against the Volunteers. IU has hit 62.5 percent (40-64) at the free throw line. The Hoosiers are plus-3.5 rebounds per game despite getting out-rebounded 51-38 by Tennessee. IU also owns a plus-5.8 turnover margin per game.
Nebraska vs. Indiana Series History
Indiana leads the all-time series with Nebraska, 8-5, including four straight wins. Last season, the Hoosiers swept a pair of February contests, including a 57-53 victory at Pinnacle Bank Arena (Feb. 9) and an 81-53 win in Bloomington.
Sunday's game at Indiana will mark the third time the Huskers have faced the Hoosiers in the last 12 contests.
Last season, No. 18 Indiana led Nebraska 26-6 at the end of the first quarter and built a 25-point lead in the second period before the Huskers rallied to tie the game at 53 with 30 seconds left. Grace Berger made a reverse layup for IU's only field goal in the final 14 minutes, before Brenna Wise took a charge with 19 seconds left and Jaelynn Penn sank two free throws with 18 seconds remaining to seal the win.
Less than three weeks later, Nebraska trailed by just six (47-41) with two seconds left in the third quarter before a three-pointer by Ali Patberg to end the period ignited a 16-0 run. Patberg added a jumper to start the fourth, then hit another three right after a Jaelynn Penn triple. Grace Berger then converted a traditional three-point play and the No. 23 Hoosiers held a 61-41 lead just 2:07 in the fourth.
Patberg finished the win at Assembly Hall with 26 points after getting 10 points in Lincoln. She is the only returning Hoosier to score in double figures in both games against Nebraska last year.
Kate Cain produced 12 points in both games against Indiana last season