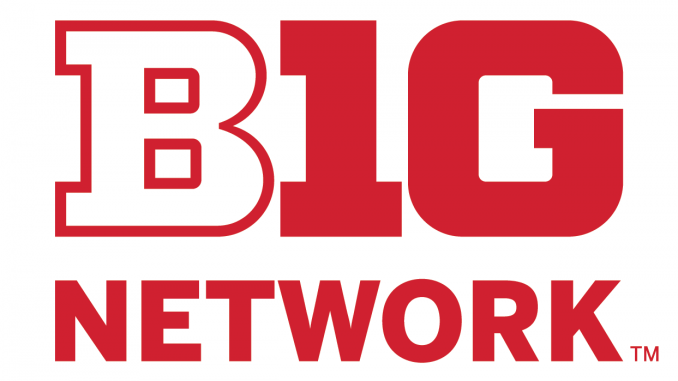 Huskers Look to Knock Off No. 5 Illinois
Credit Source: University of Nebraska Athletics
The Nebraska men's basketball team faces its eighth ranked team of the season, as the Huskers travel to Champaign, Ill., to take on No. 5 Illinois on Thursday night. Tipoff between the Huskers and Fighting Illini is set for shortly after 6 p.m.  Thursday's game will be televised on BTN with Brandon Gaudin and Stephen Bardo on the call. The game can also be streamed via the web, smartphones, tablets and connected devices through the Fox Sports app.
Fans can follow all of the action across the state of Nebraska on the Learfield IMG College Husker Sports Network with Kent Pavelka and Jake Muhleisen on the call. The game will also be available on Huskers.com, the Huskers app and TuneIn radio. The pregame show begins one hour prior to tipoff.
Thursday's game continues a stretch of four games in eight days that began with the 86-83 loss to Penn State. Following Thursday, the Huskers will host Minnesota on Senior Night on Saturday before taking on Rutgers on Monday.
The Huskers (5-16, 1-13 Big Ten) could not capitalize on a career night from Teddy Allen, falling to Penn State on Tuesday night. Allen carried the Husker attack, posting a career-high 41 points on 16-of-24 shooting, as well as eight rebounds and eight assists. Allen scored 28 first-half points, setting a school record, to send the Huskers into the locker room trailing 39-38.  Nebraska rallied from a 10-point second-half deficit to pull even at 70 with 6:20 remaining, but could not complete the comeback. Trailing by three, the Huskers had a chance to send the game into overtime, but Trey McGowens, who scored 14 of his 17 points in the second half, missed a potential game-tying 3-pointer in the final seconds. Nebraska shot 54 percent from the field, including 12-of-25 from 3-point range, but Penn State hit 14 3-pointers and took advantage of 18 Husker turnovers and turned them into 25 points.
Illinois (16-6, 12-4) saw its seven-game winning streak snapped with an 81-72 loss to Michigan State on Tuesday night. The Illini were held to 40 percent shooting, while Ayo Dosunmu and Kofi Cockburn were held to a combined 30 points, nearly 10 points under their season average. Trent Frazier led Illinois with 22 points, including four 3-pointers, as the Illini shot just 5-of-17 from beyond the arc. Aaron Henry had 20 points, while Joshua Langford had 13 points and 16 rebounds for MSU, which led by as many as 19 in the second half before Illinois rallied in the second half.
PLAYER SPOTLIGHT
Teddy Allen is one of only three Big Ten players to have a 40-point game over the last four seasons following his 41-point night against Penn State, joining Purdue's Carsen Edwards (three times) and Iowa's Luka Garza (twice).
NUMBERS TO KNOW
.378 – The Huskers have made steady shooting improvement from 3-point range since returning from their pause. NU shot .234 in the first three games after returning from its pause, but is shooting .378 over the last six games dating back to Feb. 12. NU has knocked down at least eight 3-pointers in each of the last four games.
4 – According to KenPom, the Huskers' strength of schedule ranks fourth nationally as of Feb. 23.
5 – Nebraska has five games with at least 10 steals this season after having just two in 2019-20. NU is third in the Big Ten with 7.3 steals per game.
10 – NU has ten 20-point performances on the season (Teddy Allen-8; Trey McGowens-1; Kobe Webster-1). In addition, NU has had nine players reach double figures at least once this season and nearly had a 10th as Thorir Thorbjarnarson had nine points in Saturday's loss to Purdue.
34 – Nebraska is 34th nationally in tempo according to KenPom as of Feb. 23. The Huskers and Illinois (93rd) are the only two Big Ten teams in the top-100 nationally in tempo as of Feb. 23.
SCOUTING ILLINOIS
Brad Underwood is in his fourth year at Illinois after previous coaching stops at Oklahoma State and Stephen F. Austin. After winning 26 games in his first two seasons, the Illini went 21-10 and finished fourth in the Big Ten in 2019-2020. Before taking the Illinois job, Underwood guided Oklahoma State to a 20-13 record and a berth in the 2017 NCAA Tournament in his only season in Stillwater.
The Fighting Illini won four of their first five games to open the season, including a 15-point win at then No. 10 Duke on Dec. 8. The Illini went 4-2 in non-conference action with the losses coming against No. 2 Baylor at the Jimmy V Classic and a three-point loss at Missouri. In Big Ten play, Illinois won five of their first six games, with the only setback being a three-point loss at Rutgers, before back-to-back home losses to Maryland and Ohio State in mid-January. Since then, Illinois has rolled off seven straight wins before Tuesday's loss at Michigan State.
Illinois returned four starters and eight letterwinners from a season ago,  highlighted by All-Big Ten performer Ayo Dosunmu and Big Ten Freshman of the Year Kofi Cockburn.  Dosunmu is putting together an All-American-type season averaging 21.5 points, 6.3 rebounds and 5.3 assists per game and is making a strong push for Big Ten Player of the Year. He leads the nation with a pair of triple doubles, including one at Minnesota last Saturday.  Cockburn averages 17.4 points per game on 67 percent shooting, 10.1 rebounds and 1.4 blocks per game. He leads the Big Ten in rebounding and has 15 double-doubles on the year. Trent Frazier is Illinois' third double-figure scorer, as he averages 10.8 points per game including 40 percent from 3-point range. Illinois has six players averaging at least 5.6 points per game and shoots 50 percent from the field and 39 percent from 3-point range.
Series History: Illinois leads the all-time series, 17-8, over Nebraska in a series that dates back to 1921. Nebraska is 6-10 against Illinois since joining the Big Ten. Nebraska has won once in the State Farm Center since joining the Big Ten, a 78-67 win during the 2015-16 season. Prior to Nebraska joining the conference in 2011-12, the Huskers and Illini had played only once since 1976 – a 100-73 Husker victory in the 1990 San Juan Shootout.
Last Meeting: The Huskers had several chances to knock off sixth-ranked Illinois, but the Fighting Illini prevailed 77-72, in overtime on Feb. 12.  The Huskers erased a 56-52 deficit with a 9-0 run and eventually took a 64-58 lead after Lat Mayen's 3-pointer with 2:55 remaining before Ayo Dosunmu scored 10 of his game-high 31 points in the final 2:34 of regulation, including the tying basket with 23 seconds remaining.
Nebraska, which took a 66-64 lead with Dalano Banton's basket with 37.8 seconds left, called timeout with 16 seconds left to set up the potential go-ahead basket, but could not pull out the win in regulation.
Dosunmo got Illinois going in the extra session, scoring the first five points as the Illini never trailed in overtime. Nebraska cut the deficit to 72-70 on a pair of Teddy Allen free throws with 1:37 left, but could get no closer, as Dosunmu's jumper with 15 seconds left iced the win.
Mayen finished with a career-high 16 points to lead three Huskers in double figures, as Trey McGowens and Allen chipped in 15 apiece. In addition to Dosunmu, Kofi Cockburn had 21 points and 13 rebounds, but the Huskers held Illinois to 48 percent shooting, including 33 percent from 3-point range, an enjoyed a 40-39 lead on the glass.
LAST TIME OUT
Teddy Allen put on a record-breaking performance Tuesday, as the Huskers took Penn State down to the wire before falling 86-83.
Allen finished with a career-high 41 points on 16-of-24 shooting, including six 3-pointers, as his 41 points was one shy of the school mark of 42 by Eric Piatkowski. He tied school marks for points in a home game and most field goals made with 16 while his 28 first-half points broke NU's single-half record. His performance matched the highest single-game total in the Big Ten this season.
Allen fueled the Huskers in the first half, scoring his career-high, record-setting 28 points in 19 minutes of action as the Huskers trailed 39-38 at the break. Nebraska spotted PSU an 8-0 lead before Allen led the Husker charge, scoring 13 points, as the Huskers battled back and tied it at 17.  From that point in the half to halftime, neither team led by more than five points, as Allen and Penn State's Myreon Jones combined for 45 first-half points. Jones had 17 of his team-high 29 points in the opening 20 minutes, while Allen scored the Huskers' last nine points of the half to make it a one-point game at the break.
Nebraska took the lead at 48-47 with just under 15 minutes remaining, but PSU used an 11-0 burst to take a 58-48 lead on a Myles Dread 3-pointer with 12:39 left. Allen scored five straight points to make it a five-point deficit and the Huskers kept chipping away, shooting 56 percent in the second half, including 8-of-13 from long range. Trailing 70-64, consecutive 3-pointers form Trey McGowens and Thorir Thorbjarnarson tied it at 70 before Penn State took control. The visitors used an 11-4 run to push it to 81-74 with 53 seconds left on a pair of Jones free throws.
The Huskers had one last run, as McGowens sank a pair of free throws before Thorbjarnarson got a steal and hit both free throws to make it a four-point deficit. After Jones split a pair of free throws, McGowens' 3-point play made it 82-81 with 22.2 seconds left. Nebraska had one final chance down 86-83, but McGowens, who finished with 17 points, could not hit the game-tying 3-pointer in the final seconds.
STORYLINES
• Nebraska continues with its frantic February pace, as the Huskers will play 11 games between Feb. 6-28 following the rescheduling of games against Penn State, Illinois and Minnesota.  The 2020-21 season will mark the fifth time in school history and the first since 1919-20, that NU will play double-digit games in February (based on dates listed in the media guide). Tuesday's game begins a stretch of four games in eight days. Earlier this month, NU played seven games in 12 days, spanning five states and more than 4,300 miles highlighted by a pair of games at Maryland (Feb. 16-17).
• NU will look to snap a 15-game losing streak against ranked opponents, as its last win over a ranked team was a 69-61 win over Maryland in the 2019 Big Ten Tournament. A win on Thursday would mark the Huskers' highest ranked road win since a 67-51 win over No. 1 Missouri on Feb. 6, 1982. NU is 2-16 all-time against teams ranked No. 5 in the AP poll with the wins coming against Michigan State (11/28/90) and Kansas State (2/7/53). The Illini are the highest ranked team Nebraska has faced since Dec. 3, 2017 (Michigan State).
• Thursday's game features three of the Big Ten's top scorers in Ayo Dosunmu (21.0, second), Teddy Allen (17.6, fifth) and Kofi Cockburn (17.4, sixth).
• Nebraska's strength of schedule is fourth nationally by KenPom entering Wednesday's action. The 2020-21 season marks the second straight season NU has had a strength of schedule in the top 10 in KenPom. NU's schedule was eighth in 2019-20. The Huskers are one of only three teams nationally (also Minnesota and Iowa State) to have top-10 strength of schedules by KenPom in each of the last two years.
• The Big Ten had nine teams in the top 40 of the NET rankings on Feb. 22, including four of the top eight spots. In all, three of the Huskers' final five regular-season opponents are in the top 50 of the NET and all are in the top 100. This season, 11 of the Huskers' 16 losses have been to teams in Quad 1.
• Despite allowing 86 points to Penn State, the Huskers' defense has been significantly better since returning from their pause earlier this month. NU has allowed 9.0 fewer points per game over the past nine games, while holding teams to 41 percent shooting, including 31 percent from 3-point range.  The Huskers held Penn State to 40 percent shooting in Tuesday's loss.
• Teddy Allen and his younger brother Timmy are one of the highest scoring duos in college basketball. The pair combines for more than 35 points a game, a total which ranks second nationally among brother duos.
2020-21 Highest Scoring Brother Duos
| | | |
| --- | --- | --- |
| No. | Total | Player-School (PPG) |
| 1. | 38.8 | Julian Champagnie-St. John's (20.0) and Justin Champagnie-Pitt (18.8) |
| 2. | 35.1 | Teddy Allen-Nebraska (17.8) and Timmy Allen-Utah (17.3) |
| 3. | 28.9 | Michael Weathers-Texas Southern (14.1) and Marcus Weathers, Duquesne (14.8) |
as of Feb. 23
• Junior guard Teddy Allen has been at his best against ranked teams averaging 17.9 points per game in seven games against ranked foes in 2020-21. In those games, he is shooting 45 percent from the field and 44 percent from 3-point range. He has nine career double-figure performances against ranked teams, including five 20-point efforts (4 at NEB, 1 at WVU).
• Nebraska is one pace for one of its most prolific 3-point shooting seasons in school history. NU enters the Penn State with 8.14 3-pointers per game which is on pace to rank second in school history.  It is not surprising that Nebraska has relied on its 3-point shooting in Hoiberg's tenure, as his Iowa State teams led the Big 12 in 3-pointers in four of his five seasons at the school.
Most 3-Pointers/Game in School History
| | | | |
| --- | --- | --- | --- |
| No. | School | Games | 3-Pointers/Game |
| 1. | 2001-02 | 28 | 9.54 |
| – | 2019-20 | 21 | 8.14 |
| 2. | 2019-20 | 32 | 7.90 |
| 3. | 2006-07 | 31 | 7.87 |
| 4. | 2018-19 | 36 | 7.50 |
Teddy Allen is one of just eight newcomers at power conference schools averaging at least 16.0 points per game. Allen is currently fifth in the Big Ten in scoring and the only newcomer in the top 10 of the Big Ten in scoring as of Feb. 23.  His scoring average is on pace to be one of the highest scoring averages by a first-year Husker.

Highest Scoring NU Newcomers
| | | | |
| --- | --- | --- | --- |
| No. | Player | PPG | Year |
| 1. | Terran Petteway | 18.1 | 2013-14 |
| – | Teddy Allen | 17.8 | 2020-21 |
| 2. | James Palmer Jr. | 17.2 | 2017-18 |
| 3. | Andrew White III | 16.6 | 2015-16 |
| 4. | Joe McCray | 15.5 | 2004-05 |
Trey McGowens enters Thursday's game with Illinois needing just 18 points to reach 1,000 for his career. He would be the second Husker to reach 1,000 career points this season as Trevor Lakes accomplished the feat on Feb. 17 at Maryland. McGowens is fourth in the Big Ten in steals with 1.4 per game and has averaged 1.6 in conference play.

• The biggest beneficiary of Derrick Walker's insertion into the Husker attack has been Lat Mayen, who moved to his natural stretch four spot after playing in the post for the first half of the season.  In the 10 games since Walker returned, Mayen is averaging 9.8 points per game on 43 percent shooting and 4.4 rebounds per game. In NU's first four conference games, he averaged just 5.5 ppg on 31 percent shooting.

• Seven members of the Nebraska basketball team were honored on Feb. 19 with spots on the Nebraska Scholar-Athlete Honor Roll. The Huskers on the list include Teddy Allen, Lat Mayen, Chris McGraw, Jace Piatkowski, Bret Porter, Thorir Thorbjarnarson, Derrick Walker and Kobe Webster. All Husker student-athletes combined for a school-record fall GPA of 3.325.

A BIG NIGHT FOR BUCKETS
Feb. 23 was a night to remember for Husker junior guard Teddy Allen. The 6-foot-6 junior poured in a career-high 41 points against Penn State while dishing out a career-best six assists and grabbing eight rebounds. It was just the fifth 40-point game in school history and was part of several records Allen tied or broke in the contest.

• Allen went 16-of-24 from the field, matching the school mark for field goals in a game. He tied Marvin Stewart's record of 16 which had stood since 1970. It was also the most ever by a Husker in a conference game. The previous record was 15, set four other times.

• His 41 points tied NU's school mark for points in a home game (Aleks Maric vs. KSU, 2007) and was the first 40-point game since Pinnacle Bank Arena opened in 2013.

• Allen had 28 first-half points, breaking the school record of 27 by James Palmer Jr. in the 2019 Big Ten Tournament against Rutgers.

• The 41-point night matched the highest scoring effort in the Big Ten this season (Luka Garza vs. Southern, 11/27) and Allen's effort is the only time in Big Ten play as of Feb. 23, that any player has scored 35-or-more points in
conference play.

• Over the last decade, only 12 players in Division I basketball have scored 40 or more points, grabbed eight or more rebounds and dished out at least six assists in a game, including just three other players in power conference programs.

Power Conference Players Since 2011 with 40+ points, 8+ rebounds and 6+ assists in a game (per CBB Reference)
| | | | | | |
| --- | --- | --- | --- | --- | --- |
| Player, School | Opponent |  Date | Pts. | Reb. | Asst. |
| Buddy Hield, Oklahoma | at Kansas | 1/4/2016 | 46 | 8 | 7 |
| Ben Simmons, LSU | vs. North Florida | 12/2/2015 | 43 | 14 | 7 |
| Trae Young, Oklahoma | vs. TCU | 1/13/2018 | 43 | 11 | 7 |
| Teddy Allen, Nebraska | vs. Penn State | 2/23/2021 | 41 | 8 | 6 |
CBB Reference
• Allen's points and field goals were the most Penn State has allowed since joining the Big Ten in the 1992-93 season.