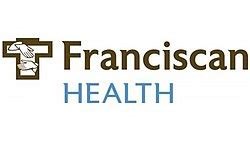 Upperclassmen Feast During Thanksgiving Week to Earn IBCA/Franciscan Health Player of the Week Honors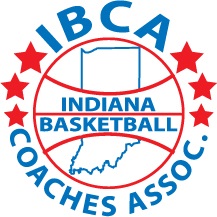 Thanksgiving week always brings good food, friends, and family, a number of collegiate and professional sporting events, the IHSAA football State Finals, the continuation of the girls' basketball season, but most importantly the kickoff to the Indiana boys' basketball season. In total, we honor seven players (four boys, three girls) as the Week-4 IBCA/Franciscan Health Players of the Week.
Kouts Senior Cole Wireman, Lafayette Jefferson Senior Brooks Barnhizer, Hamilton Heights Senior Gus Etchison, Silver Creek Senior Kooper Jacobi, Crown Point Junior Jessica Carrothers, Lawrence North Senior Jayla Smith, and Trinity Lutheran Senior Sydney Jaynes have been selected as honorees for Nov. 23-Nov. 28 in the recognition program coordinated by the Indiana Basketball Coaches Association. Wireman is the boys' recipient, and Carrothers is the girls' recipient in District-1. Barnhizer and Etchison share boys' honors in District-2, while Smith takes girls' honors for District-2. Jacobi is the boys' winner, and Jaynes is the girls' winner in District-3.
Adding to an already impressive career, Kouts' Cole Wireman got off to an impressive start to his Senior year by winning District-1 boys' honors. Tuesday night in an 87-71 opening win against Marquette Catholic, Wireman scored 30 points on 11-22 shooting, while also knocking down eight free throws. He added seven rebounds, an assist, and three steals to the effort.
Friday night, in a conference clash at Hebron, the 5-11 guard was even better, pouring in 51 points in a 90-63 road win. The Senior was a stellar 22-32 from the field, 6-12 from 3-point range, and added a free throw for good measure. Wireman also grabbed five rebounds, handed out a pair of assists, collected three steals, and even blocked a shot in the victory.
Also, in District-1, Crown Point's Jessica Carrothers had a nice trio of performances, as the Lady Bulldogs were finally able to get their season underway last week. Wednesday night, in a conference matchup at LaPorte, the Junior guard got her season started with a nice 20-point effort on 9-17 shooting. The only non-Senior to win Player of the Week honors this week also added five rebounds, five assists, and six steals in the 70-33 win.
Saturday afternoon, the Bulldogs headed to Indianapolis for a pair of nail-biters in the Lawrence North Classic. In their first matchup, a narrow 43-42 win against Castle, the 5-7 guard was huge, scoring 26 of their 43 points, grabbing nine rebounds, while also contributing a pair of assists and four steals. But Carrothers came back even stronger in the evening game, helping Crown Point to a 78-75 overtime win against defending Class 4A State Champion Lawrence North. Carrothers went for a game high 37 points on 14-21 shooting, including burying four of her five 3-point attempts. The Junior added five rebounds, a pair of assists, and a steal, as Crown Point escaped the weekend with a 3-0 record.
District-2 saw Lafayette Jefferson's Brooks Barnhizer and Hamilton Heights' Gus Etchison share honors due to two highlight reel performances. For Barnhizer, the 6-6 Senior wing helped his Bronchos team to a lopsided victory against Indianapolis Metropolitan. In the win, the Northwestern University commit tallied a near quadruple-double, with 40 points, 11 rebounds, ten assists, and eight steals. He was a blistering 15-20 from the field, including 4-6 from 3-point range in their opener.
Etchison was outstanding as well, scoring 39 points in a tough 83-78 loss to a quality Mount Vernon (Fortville) team. The 6-0 guard knocked down 13-24 shots, 5-9 3-pointers, and went 8-11 from the free throw line. The Western Michigan University commit also added six rebounds, a pair of assists, a pair of steals, and a pair of blocked shots, as the Huskies look to rebound this weekend.
Lawrence North Senior Jayla Smith put together a pair of strong Saturday performances, as her Wildcats hosted the Lawrence North Classic. In their first game of the day, the 5-11 guard scored 28 points, as Lawrence North held Columbus North at bay, 60-38. The talented Senior also grabbed five rebounds and collected five thefts in the win.
In the evening game, Smith went toe to toe with the aforementioned Jessica Carrothers, but Smith and the Wildcats fell just short in overtime, 78-75. The Purdue University commit scored a team-high of 35 points. She also grabbed five rebounds, while handing out four assists and collecting four more steals in defeat.
Silver Creek's Kooper Jacobi erupted on the Dragons' opening night, helping them to a 106-81 win at Columbus East last Wednesday. The 6-6 wing poured in 44 points and grabbed 18 rebounds, as the #3 team in the state got out to a 1-0 start to their season. In the win, Jacobi shot 19-27 from the field and 6-10 from 3-point range. The University of Toledo commit also added an assist.
Trinity Lutheran's Sydney Jaynes is the District-3 girls' winner for Week-4, as she posted a pair of nice efforts in two Cougar wins. Tuesday, in an easy win against Our Lady of Providence, the 6-3 Senior post nearly reached a triple-double, as she scored 25 points, grabbed 11 rebounds, and blocked nine shots. She made a dozen field goals and her only free throw attempt, plus she assisted on four more baskets.
Saturday, against a feisty Southwestern (Shelbyville) team, Jaynes was again strong. The Butler University signee scored 22 points, grabbed 11 rebounds, and blocked six more shots in a hard-fought, 56-51 victory. She knocked down ten shots from the field, a pair of free throws, and added three assists, as Trinity Lutheran moved to 4-1 on the season.
This is the 13th season for the Indiana Basketball Coaches Association Player of the Week program, but the first season it is presented by Franciscan Health, a corporate sponsor of the Indiana Basketball Coaches Association.
Player of the Week winners are chosen each week from each of the IHSAA's three districts. Girls winners will be chosen through the Monday following the IHSAA Girls State Finals. Boys winners will be chosen through the Monday following the IHSAA Boys State Finals.
Other Top Nominees for Week-4 (2020-21)
District-1 Boys: Keaton Dukes, Wawasee; Quintin Floyd, Gary 21st Century; Jalen Jackson, Carroll (Fort Wayne); Brauntae Johnson, Fort Wayne North Side; Aidan Lambert, Fort Wayne Snider; Willie Miller, Lake Station Edison; Hayden Nern, Bluffton; Will Rickerd, Southern Wells; Cameron Stojancevich, Lowell; Blake Wesley, South Bend Riley.
District-1 Girls: Eva Bazzoni, Manchester; Courtney Blakely, Hammond Bishop Noll; Kaylee Chavez, Lowell; Chanteese Craig, Fort Wayne Concordia Lutheran; Eva Fisher, Northridge; Nevaeh Foster, Mishawaka Marian; Bailey Hartsough, Lakeland; Emma Hoover, Northfield; Mila Reynolds, South Bend Washington; Jessie Ringen, Rensselaer Central.
District-2 Boys: Joseph Bobilya, Guerin Catholic; Luke Brown, Blackford; Greg Jenkins, Lawrence Central; Bryce Klein, Blue River Valley; J.J. Louden, Indianapolis Pike; Ty Lynas, Crawfordsville; Landon O'Neal, Eastern Hancock; Ian Scott, Plainfield; Landen Swanner, Mississinewa; Zack Todd, Wes-Del.
District-2 Girls: Lyla Barr, Lebanon; Lauryn Bates, Frankton; Katie Burton, Fishers; Jaleigh Crawford, Elwood Community; Tyra Ford, Anderson; Sophia Morrison, Eastbrook; Maddie Patterson, Danville Community; Camryn Runner, Hamilton Heights; Ariana Wiggins, Heritage Christian; Kyla Willis, North Putnam.
District-3 Boys: Noah Adams, Crawford County; Silas Bauer, Loogootee; Tyler Bowlby, Waldron; Devyn Martin, Orleans; Drake Moore, Morristown; Branden Northern, Silver Creek; Nolan Ringler, Eminence; Blake Sisley, Heritage Hills; Kaden Stanton, New Albany; Tyler Wyles, Cambridge City Lincoln.
District-3 Girls: Gracie Adams, Lanesville; Katherine Benter, Brownstown Central; Jackie Crews, Paoli; Taylor Farris, Northeastern; Koryn Greiwe, Columbus East; Taylor Heath, Triton Central; Brook Jackson, Mount Vernon (Posey); Addyson Kent, Jennings County; Kyia McKinley, Eastern (Pekin); Sheridan Robbins, Orleans.
2020-21 Weekly Winners
Nov. 2-Nov. 7: District-1 girls: Courtney Blakely, Bishop Noll. District-2 girls: Olivia Nickerson, Twin Lakes. District–3 girls: Hope Fox, East Central.
Nov. 9-Nov. 14: District-1 girls: Mariah Wyatt, Wabash. District-2 girls: Tyra Ford, Anderson, and McKenna Layden, Northwestern. District-3 girls: Rebekah Gordon, Heritage Hills.
Nov. 16-Nov. 21: District-1 girls: De'Mour Watson, Elkhart. District-2 girls: Erikka Hill, Shenandoah. District-3 girls: Gracie Adams, Lanesville.
Nov. 23-Nov. 28: District-1 boys: Cole Wireman, Kouts. District-1 girls: Jessica Carrothers, Crown Point. District-2 boys: Brooks Barnhizer, Lafayette Jefferson, and Gus Etchison, Hamilton Heights. District-2 girls: Jayla Smith, Lawrence North. District-3 boys: Kooper Jacobi, Silver Creek. District-3 girls: Sydney Jaynes, Trinity Lutheran.